Shaista Parveen is not the first woman to take charge of a gang when her Bahubali husband goes to jail. Rather, there are many politicians and mafia gangsters, in whose absence their wives have taken command of both the administration and the gang. There are also such Bahubali whose political legacy was taken care of by the wife but the rest of the work was looked after by others.
wives take Command
In the Umesh Pal murder case, the police has clamped down on Atiq Ahmed and his gang. During the investigation of the police, it has been found that Shaista Parveen, wife of Atiq Ahmed, who played the victim card in this case, knew about the conspiracy to kill Umesh Pal. Not only this, at the behest of her husband Atiq, she was taking this conspiracy to its end. This is not the first case when the wife of a gangster or Bahubali has taken command of the gang after her husband went to jail. Rather, there are many politicians and mafia gangsters, in whose absence their wives have taken charge.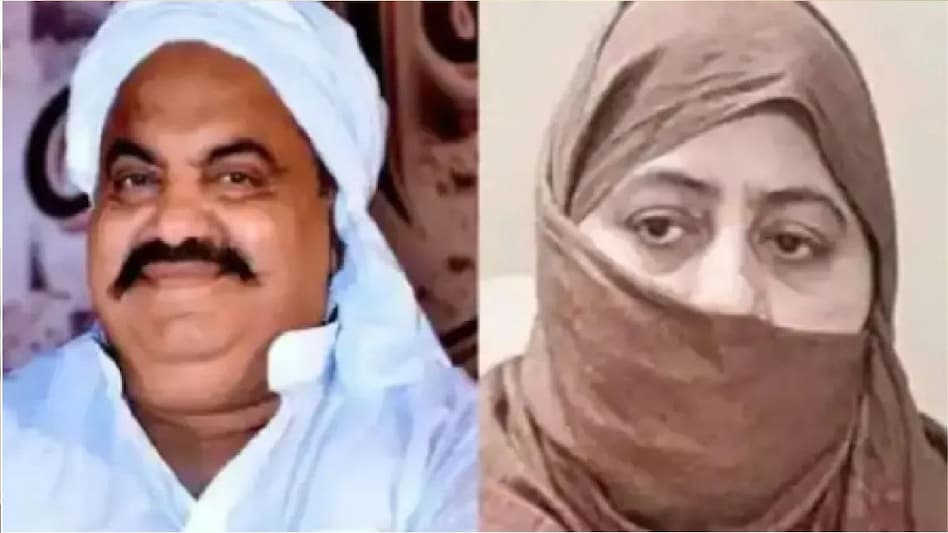 Shaista Parveen w/o Atiq Ahmed
Along with Atiq Ahmed, his wife Shaista Parveen is also on the target of the police in the murder of Umesh Pal. Police has also announced a reward of 25 thousand on Shaista. Police alleges that it is Shaista Parveen who not only talked to each and every shooter, gave them money, but also told them how to run away, how to hide after committing the crime. In order to escape, he got his son Asad to buy 16 mobile phones and 16 SIM cards for the shooters and delivered them to the shooters.
According to the police, Shaista was the link between Atiq, Asad and Ashraf. In the CCTV footage, she was seen going with Atiq's shooter Sabir. On February 19, Shaista went to Atiq's shooter Balli alias Sudhanshu's house. During the murder, he had given expenses of Rs 1 lakh each to all the shooters. Shaista had also bought mobile phones for the shooters. Overall, according to the police, Shaista is now in charge of the gang after Atiq went to jail.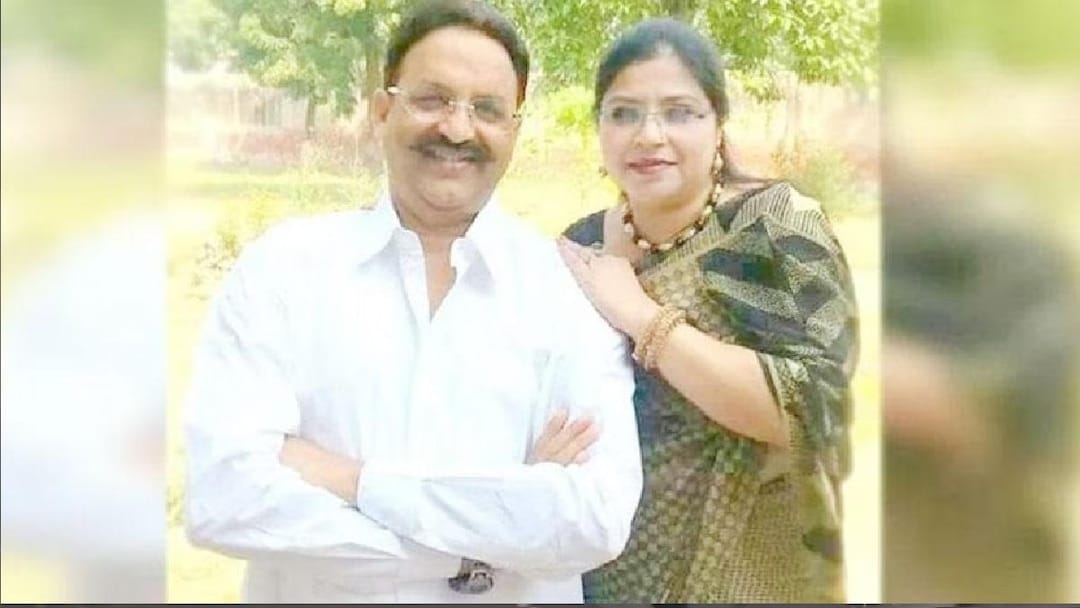 Afshan Ansari w/o Mukhtar Ansari
Bahubali leader and gangster Mukhtar Ansari's wife Afshan's name has also come up in discussions many times. After the encounter of Kanpur's gangster Vikas Dubey, Afshan had also threatened the life of her husband Mukhtar. Mukhtar Sal has been in jail for the last several years. But his wife Afshan has been handling all his work outside the jail. On January 31, 2022, an FIR was registered against Afshan under gangster at South Tola police station in Mau district. Which was challenged by Afshan but the Allahabad High Court refused to give him relief. When the matter reached the country's highest court, the Supreme Court ordered the petitioner to file a review petition in the High Court itself. Earlier, the cou d declared Afsha Ansari absconding a fugitive.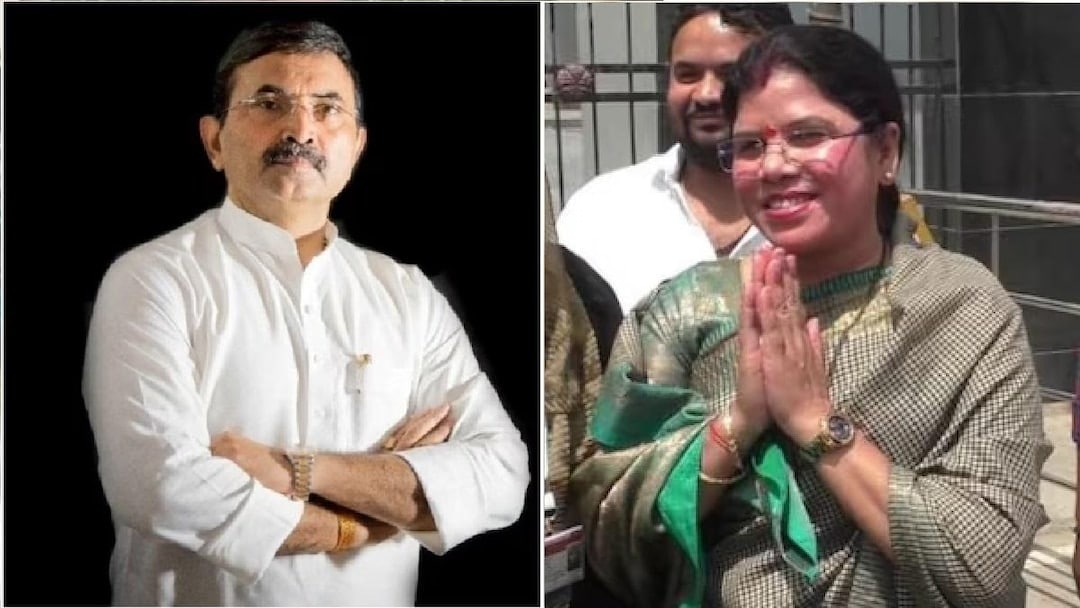 Annapurna Singh w/o Brijesh Singh
Annapurna Singh w/o Brijesh Singh is also an important role of his wife in the story of mafia gangster Arun Singh alias Brijesh Singh. Even though the court had released Varanasi Central Jail to mafia don Brijesh Singh after nearly 13 years in August last year. But before this Brijesh Singh remained in jail. Till then his wife Annapurna Singh kept handling all his work. She kept trying to improve her image by staying outside the jail and reached the UP assembly by becoming an MLC. The Uttar Pradesh Police had declared a reward of 5 lakhs on Brijes Singh. In the year 2008, the Special Cell of Delhi Police arrested Brijesh Singh from Bhubaneswar in Odisha. He was locked in jail since then and his wife Annapurna Singh continued to handle all the business and political work. Even before this, in the year 2010, Annapurna Singh had reached the House after being elected as MLC from BSP.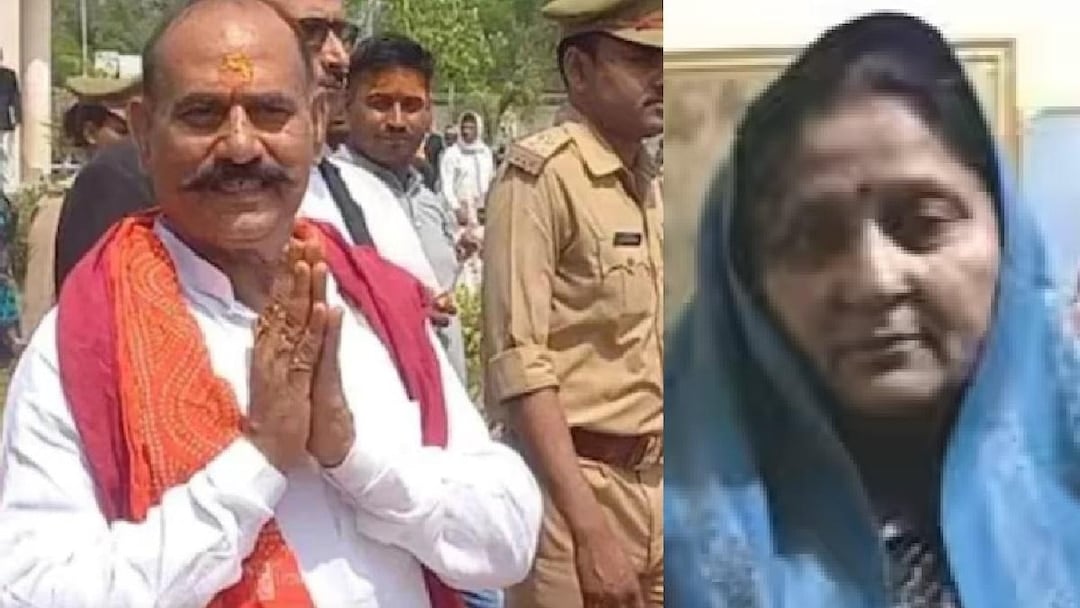 Ramlali Mishra w/o Vijay Mishra
Ramlali Mishra, wife of Bahubali Vijay Mishra, who has been MLA many times from Bhadohi's Gyanpur assembly seat, has also been with her husband in every happiness and sorrow. After Vijay Mishra went to jail, his wife Ramlali took care of all the work. During this time she came into the field of politics and reached the Upper House of UP by becoming an MLC. However, his political journey was not easy even further. On October 4, 2019, a complaint was filed in Vigilance again jailed MLA Vijay Mishra as well as his MLC wife. After this, it was found in the investigation that he had many times more property than what he had declared in the affidavit. That's why a case of disproportionate assets was registered against the Mishra couple. Along with this, action was also taken against both of them under the Prevention of Corruption Act.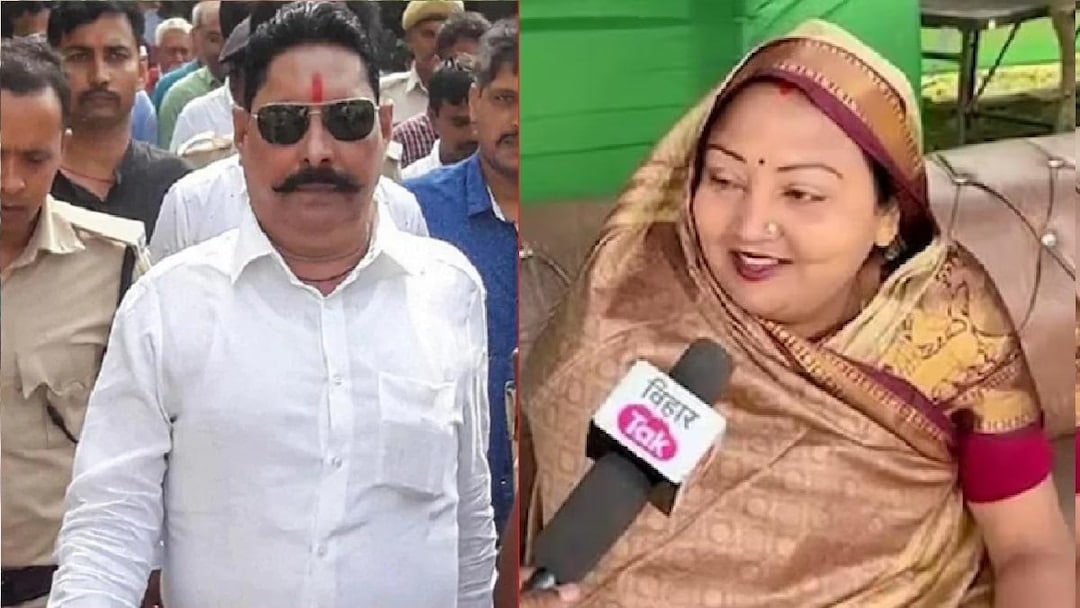 Neelam Singh w/o Anant Singh
Who does not know the name of Bahubali leader of Bihar and former independent MLA from Mokama, Anant Singh. His wife is Neelam Singh. Anant Singh was sentenced on 14 June 2020 by the MP- MLA court. Because of which he had to go to jail and also lost his membership of the Legislative Assembly. When the by- election was announced, RJD fielded Neelam Singh. On November 6, 2022, Anant Singh's wife Neelam Singh reached Bihar's house after becoming an MLA from there. Although before this he had nothing to do with politics. She was seen only as a housewife. But after her husband went to jail, Neelam took charge. She handles the politics and busine affairs of her husband.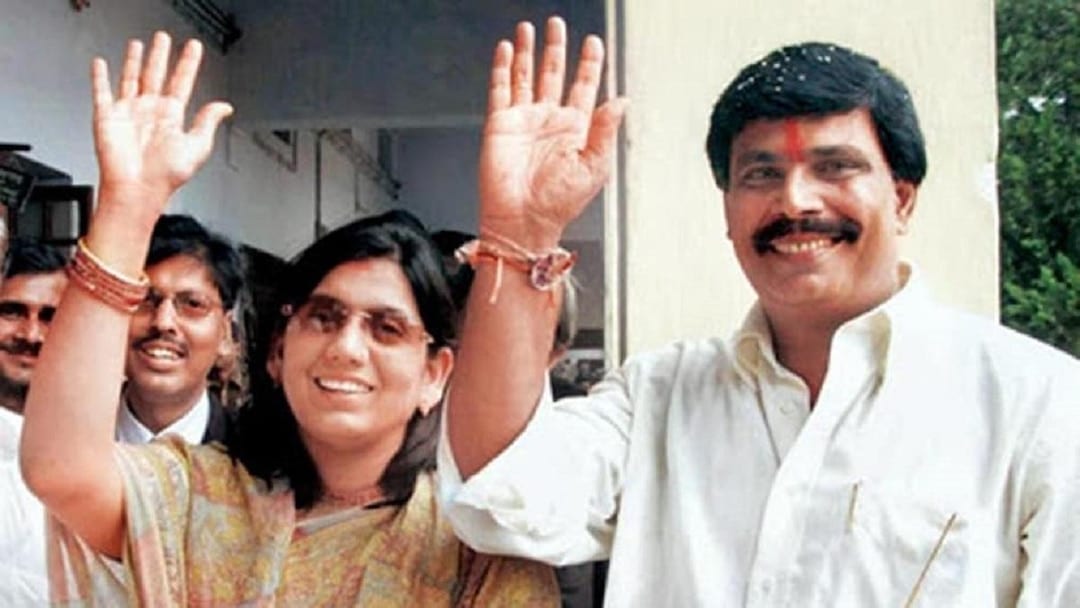 Lovely Anand w/o Anand Mohan
Once upon a time Bahubali Anand Mohan used to speak in Kosi area of Bihar. In the 90s, Anand Mohan entered the political field and for the first time reached the Legislative Assembly after being elected from Saharsa. Anand Mohan's influence was so much in the area that while being an MLA, Anand fielded his wife Lovely Anand in the election field in the year 1994 and made her reach the Parliament from Vaishali Lok Sabha. After this, Lovely is constantly seen standing with her husband on every front. When Anand Mohan was sentenced to life imprisonment in the District Magistrate murder case and went to jail, it was Lovely Anand who carried forward her husband's political legacy. After this, both of them also brought their son in the field of politics and made him an MLA.