The top two IT companies in India by valuation, Tata Consultancy Services (TCS) and Infosys, are educating their staff on ChatGPT and related artificial intelligence (AI) technologies. Global IT firms like Accenture have also provided their staff with training on ChatGPT and related AI technologies.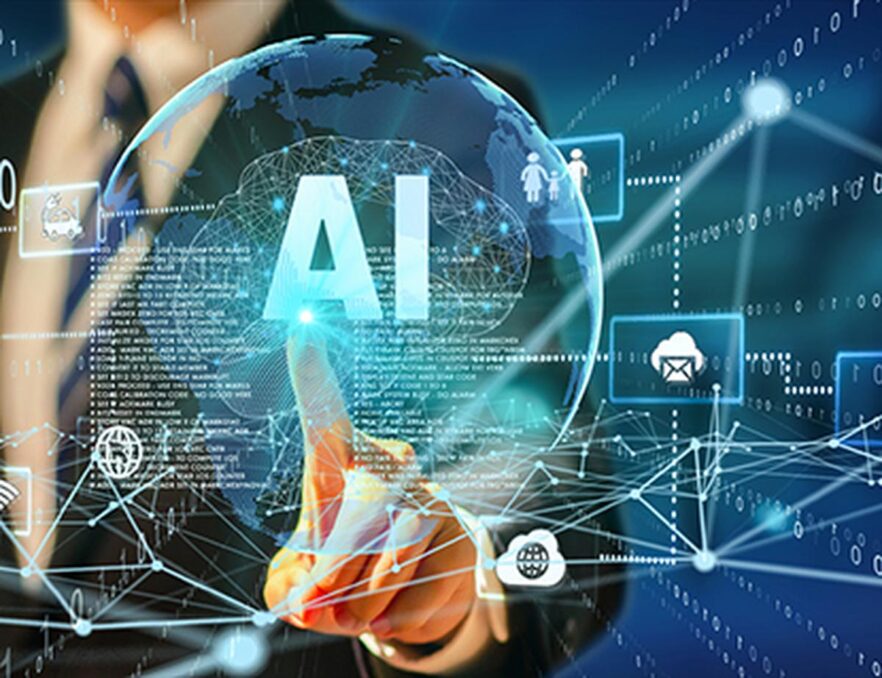 Table of Contents
This news comes at a time when AI models are anticipated to disrupt Indian IT firms and their access to talent.
According to TCS, the company will add generative-AI-themed courses to better educate staff about the topics and prepare them to manage situations where the technology is used.
Infosys recently held an AI workshop. Infosys has donated to Open AI, the company that created ChatGPT. The company also stated that each participant will be given a certificate of completion for the workshop.
"We think ChatGPT would be a good fit in several potential business operations where we need to combine data and content from various sources to contextually answer a particular question. We have experience working with ChatGPT's predecessor (GPT3), but Abhijit Mazumder, chief information officer at TCS, says that the current version is "apparently more capable."
Accenture's "Advanced NLP: Introduction to GPT" digital course on its learning platform is rekindling employee interest.
With the introduction of OpenAI's ChatGPT, concerns have been raised about the types of jobs that the new technology will impact. AI has the potential to streamline and increase the efficiency of many tasks, but some developments may render some roles obsolete.
According to Ben Pring, managing director of Cognizant's Center for the Future of Work, a consulting firm that carried out the survey, "the majority of executives get stuck in a vicious circle where, when they first try AI, the first wave of results tends to be underwhelming." "You have to put in the effort and figure out how to maximize it."
To solve the issue, businesses must employ specialists in AI. But there is fierce competition for them. Business leaders anticipate that AI will lessen their reliance on employees, but in reality, according to Pring, they still need employees who are skilled in using the technology.
You won't be able to compete, he said, if you can't acquire that talent.
How to Get Your Workforce Ready for AI in Three Easy Steps
The industrial statistics states that 61% of organizations are just beginning to adopt AI for decision-making, while 19% are considered to have barely started. According to a survey of business leaders, many organizations, particularly non-tech companies, "don't completely trust it" and "can't tap the talent they need." As a result, they are reluctant to adopt AI. Businesses that choose not to adopt the technology, however, run the risk of falling behind.
Build a positive culture around the technology by educating your staff about the changes in technology that AI will bring. According to Chen in Forbes, to create this type of culture, you must consistently share concrete examples of how automation and AI benefit teams, individuals, and the organization as a whole.
By promoting a "growth mindset" in which they learn to embrace challenges, you can get your employees ready for the re- and up-skilling that will come with AI. This includes enlightening them on how acquiring AI skills will position them for professional advancement. The author writes, "At NuCompass Mobility, we identify early adopters of new skills to ensure that various business units have 'automation champions.'" "These automation champions" assist their peers in understanding automation technology and in identifying a pipeline of processes that can be continually assessed for automation.
Determine which AI automation use cases are worthwhile the effort, and discard the rest. Use cases that are worthwhile to pursue include those that decrease employee error, tedious, repetitive work, and time waste. According to Chen, businesses should resist the urge to accept every automation project. We want employees to become invested in the journey and comfortable with the idea of automation and working alongside AI, he continues, noting that starting small will help build trust in AI.