Four people have died and three others are in critical condition after a mid-air collision between two helicopters near Seaworld on Australia's Gold Coast.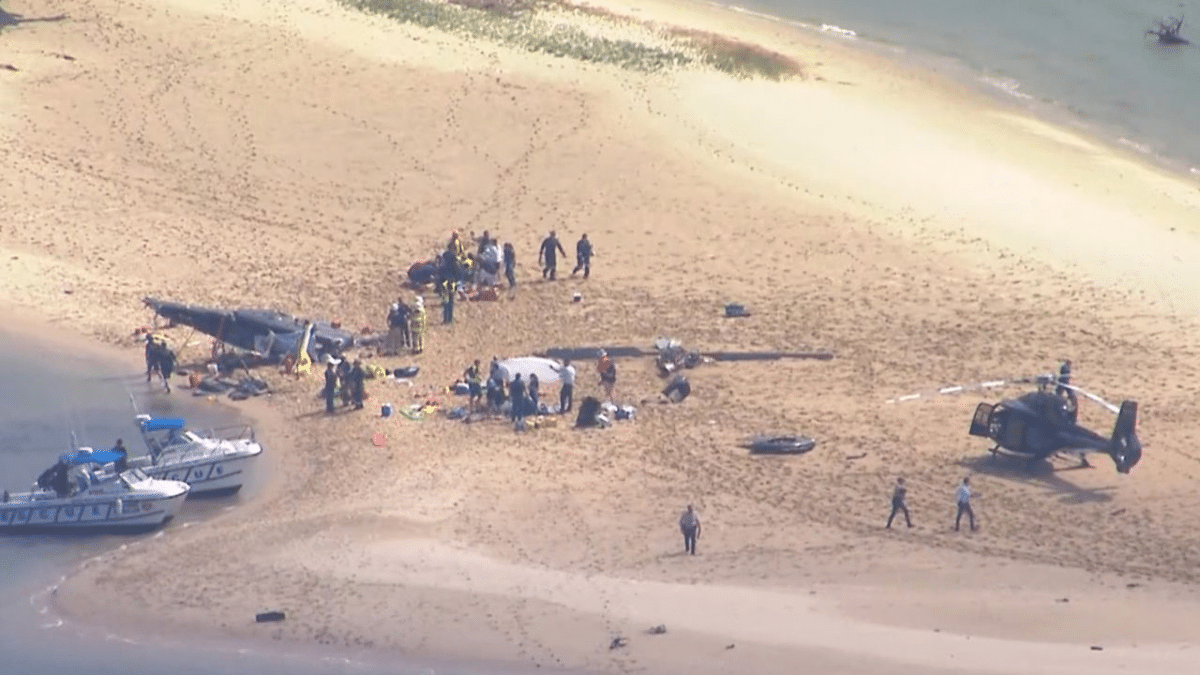 Sydney: According to the media reports, Two helicopters collided this afternoon in mid-air on Australia's Gold Coast tourism destination. The destruction would be interpreted as images of an aircraft's rotors lying on a sand bank. The collision took place around 2 p.m. local time near the famous tourist strip of Main Beach on the Gold Coast, south of Brisbane.
According to the officials, The crash happened when one helicopter was on the way to take off and the other was landing. Four people have died and three others are in critical condition after the air-crash.
As per the latest visual from the site, it showed the images of one helicopter lying flipped over on the sand a few feet from the shore and Its rotors lying a short distance away. 
The other chopper would have been seen to be largely intact at the accident scene, which is near the popular Sea World marine theme park.
Updates on Helicopter crash
Australia's transport safety bureau has launched an investigation into the incident, which it described as a "mid-air collision". Several police and rescue vessels have seen just off the sandbank strewn with the wreckage of the two aircraft.
Queensland police service acting inspector Gary Worrell in a news conference said," Those two aircraft, when collided, have crash landed, and landed, on the sandbank just out from Sea World resort".
"As a result of that, four people have lost their lives today and three are critically injured," officials added.
Angus Mitchell, Chief Commissioner of the Australian Transport Safety Bureau (ATSB), asked people who witnessed the collision or saw the helicopters in flight to contact investigators.
In a statement, it would have been said that Investigators were expected to arrive shortly to examine the wreckage and map the site, as well as recover components for examination.
A preliminary report will come in the next six to eight weeks, with a final report after the investigation is complete, he said.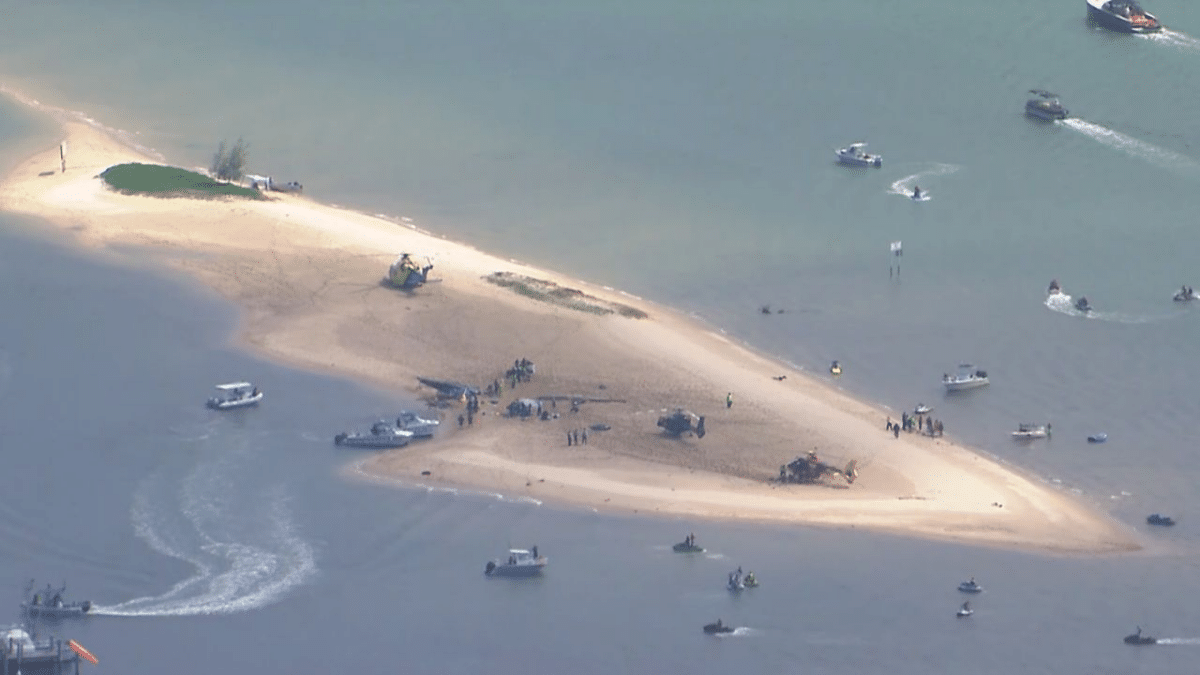 On Twitter, Queensland Premier Annastacia Palaszczuk expressed her "deepest sympathies" for the victims' families and everybody affected. "What has happened on the Gold Coast today is an unthinkable tragedy," she added.
Police said that Sea World Drive has been closed to traffic and urged motorists and pedestrians to avoid the area as it is the main access point for the marine park that's popular with tourists on the heart of the Gold Coast. It is considered that this is the peak time for the tourists of the season in the region right now, with schools closed for the long summer break.