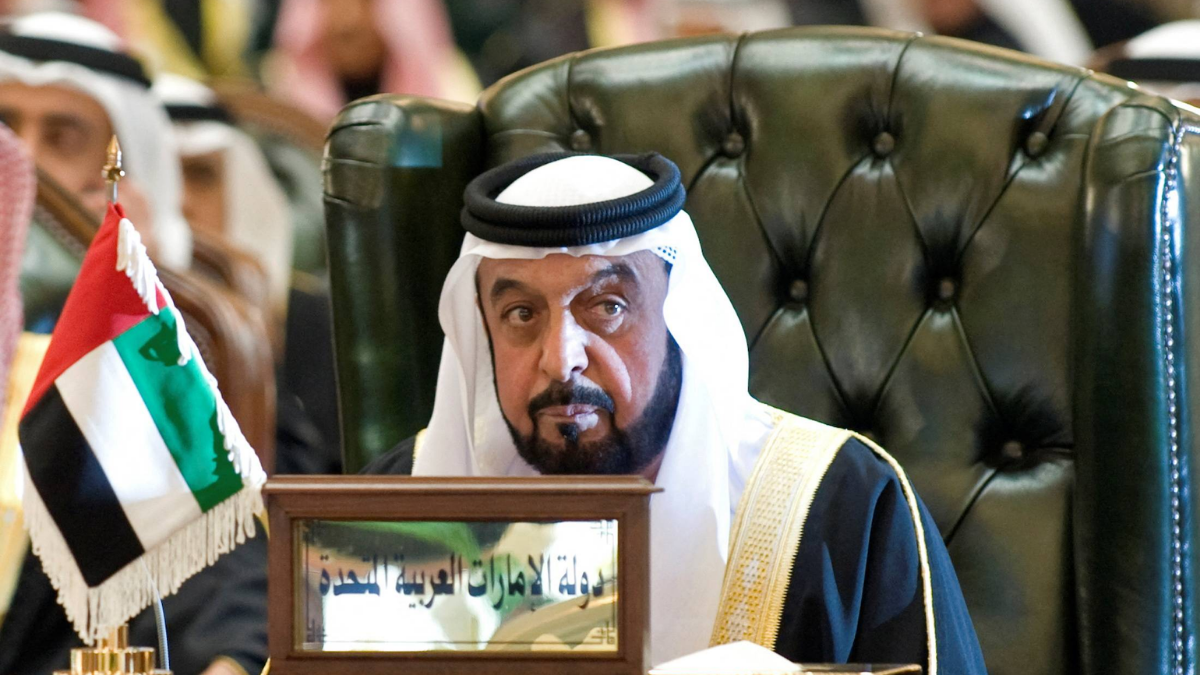 India announced one day of state mourning on Saturday as mark of respect following the demise of UAE President. Sheikh Khalifa bin Zayed Al Nahyan (73) was ailing for a long time. 
UAE President, Sheikh Khalifa bin Zayed is credited for the economic prosperity of the UAE. It was under his leadership the country grew diplomatically especially with US. 
His death was reported by the state-run, Emirates News Agency, with no cause given. Earlier he toned down his public duties after having a stroke in 2014. UAE announced a 40-day mourning period with private businesses close for three days.
He was the eldest son of UAE's founder President, Sheikh Zayed bin Sultan Al Nahyan. Sheikh Khalifa took reins of the country from his father in November 2004 when he was elected as the President of UAE and ruler of Abu Dhabi.
Abu Dhabi's crown prince, Mohammad bin Zayed Al Nahyan said, "UAE lost a son and righteous leader".
Developed UAE into an economic powerhouse:
Sheikh Khalifa bin Zayad Al Nahyan developed the Persian Gulf nation into an economic powerhouse by marshaling oil wealth of UAE. World's tallest building is also named after him after he changed the name of Burj Dubai to Burj Khalifa.
Sheikh Khalifa oversaw the expansion of the oil and gas industry, as well as downstream industries, which helped the country diversify its economy. He also started a campaign to modernize the nomination process for members of the Federal National Council, which was seen as the first step towards the implementation of direct elections in the UAE.
Sheikh Khalifa ruled over the largest and wealthiest of the UAE's seven sheikhdoms. According to Forbes, he owns 97.8 billion barrels of oil reserves and leads one of the 's top sovereign wealth funds, with assets worth $830 billion.
He was also credited with the diplomatic rise of UAE and especially good relations with US. He also made the ground to initiating diplomatic ties with Israel which for UAE resulted in the peace deal being signed by both parties in September 2020. Not just UAE, another Islamic nation Bahrain joined the formal diplomatic ties with Israel.
In 2011, uprisings known as Arab Springs spread across the region. His government intervened behind the scenes to undermine political Islamist. He also worked closely with US in Afghanistan and joined the coalition again Islamic State in Syria and Iraq.
UAE was the partner of Saudi Arabia, during their military intervention against the Houthi rebels in Yemen in 2015.
Less Public Appearance:
Sheikh Khalifa bin Zayed Al Nahyan rarely appeared in public but his images were almost everywhere- government offices, hotels, wall of buildings etc. Sheikh Khalifa was known for being a great listener, humble, and deeply concerned in the needs of his people.
He was a well-known figure in the UAE and around the region. He conducted direct outreach on a regular basis through official missions and other events. In addition, the Abu Dhabi government has made significant adjustments, such as enhancing public services and opening up the economy to promote investment and public-private partnerships.
He believed that government should play a leading role in the early years of the Federation, but now, with the growing private sector and a well-educated populace, the time has come for both municipal and federal governments to take a step back and focus on their core responsibilities.
Condolences from the world:
Apart from India, leaders from all across the globe offered their condolences at the demise of the UAE President.
In a statement, US President Joe Biden, called him a true partner and friend of the US. He also went on to say that US will strengthen its relationship with the UAE to honor his memory. This is despite the reports of some sort of recent tensions between the US and UAE, as UAE resisted joining Western efforts to isolate Russia after its invasion of Ukraine.  
Sheikh Khalifa is survived by his wife and eight children.