After pressure from the party, Neil Parish announced his resignation after watching Porn videos in the House of Commons.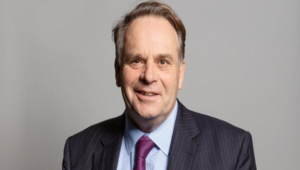 In a moment of madness, the British Lawmaker, Neil Parish, resigned after admitting to watching 'pornography' twice in the House of Chambers. The 65-year-old, Conservative Party member of Parliament appeared to have committed a criminal offense under the Indecent Display (Control) Act of 1981 that could lead to two years of jail sentence.  
In an interview with the BBC, the Tory MP mentioned that he accidentally stumbled on the porn site while searching for tractors. Parish was sitting next to other MPS, including women leaders, on the first occasion, but the second time, he admitted that he opened the site deliberately. Two female leaders accused Parish of watching Porn in the parliament on Friday while sitting next to them, leading to his resignation.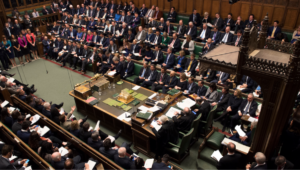 Parish has represented a seat from southwest of England, Tiverton, and Honiton since 2010, and he admitted that he was the speculated Conservative, seen by the female leaders watching porn from the green benches. To suppress the initial disgrace, the Conservative Party suspended him on Friday. After pressure from his party representing UK PM Boris Johnson, he submitted his resignation.  
In an emotional interview with the BBC, Parish announced his resignation and admitted that he had done the 'biggest crime' in his life in 'total madness' while waiting to vote. But, he added, 'I will have to live with it for the rest of my life.' Parish's wife Sue, in an interview with The Times, said that Neil is a good leader and husband. The marriage would survive the scandal, but his career as a politician wouldn't last. 
The dramatic resignation comes days before the local UK election this week. The election is Boris Johnson's last hope to survive as the Prime Minister of the United Kingdom after the party has faced a string of scandals, including the Party Gate scandal. The latest event is one of the misogynies in British Politics.  
Earlier this month, the Conservative member of Parliament, Imran Ahmad Khan, resigned after sexually harassing a 15-year-old girl in 2008. Previously David Warburton, another member of the Conservative party, was suspended from the party after allegations of sexual harassment and use of cocaine this month. According to BBC, lawmaker Rob Roberts, another member of Conservative, was proven guilty of sexually harassing staff. 
Published by: Gargi Sharma
Edited by: Aaradhana Singh