The United Nations Human Rights Council accused China of serious human rights violations that may amount to "crimes against humanity" in a report that examined China's persecution of Uyghurs and other primarily Muslim ethnic groups.
In a long-delayed study, which looked at China's crackdown on Uyghurs and other largely Muslim ethnic groups, the United Nations Human Rights Council accused China of grave human rights breaches that may constitute "crimes against humanity."
Beijing slammed the evaluation as a fraud concocted by Western countries on Thursday.
Human rights organizations have charged China with rounding up a million or more members of minority groups and placing them in detention facilities, where many have claimed they were subjected to torture, sexual assault, and forced to renounce their languages and religions.
In addition to harsh birth control laws and extensive limitations on people's freedom of movement, the camps were only one element of what human rights organizations have described as a relentless campaign against extremism in the province of Xinjiang in far-western China.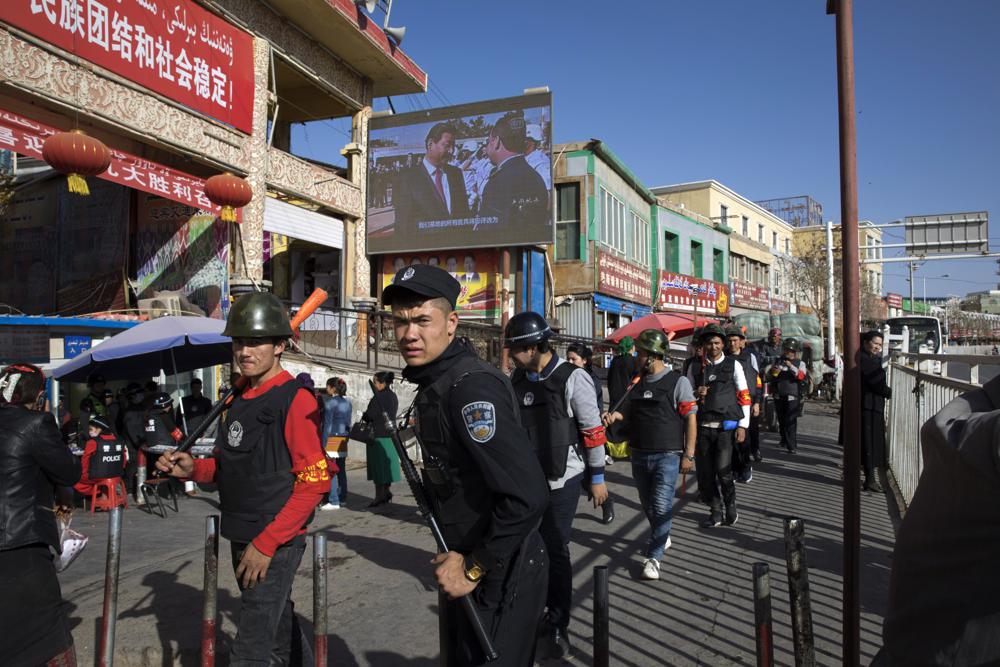 The United Nations human rights office's assessment, which is situated in Geneva, mainly supported prior reporting by academics, advocacy organizations, and the media while lending the conclusions to the authority of the global organization.
How it would affect things, however, was unclear. Nevertheless, among Uyghurs who have emigrated abroad, there was a sense of satisfaction that the study had finally been made public because many feared it would never be released.
It was viewed by some as a victory for their cause and years of advocacy work.
Xinjiang-based Uyghur lawyer Rayhan Asat, whose brother is detained there, called the study "very scathing and a powerful indictment on China's crimes against humanity."
"The Uyghurs have been labelled terrorists by the Chinese authorities for years. Now that we can identify them, we can declare they are terrorists.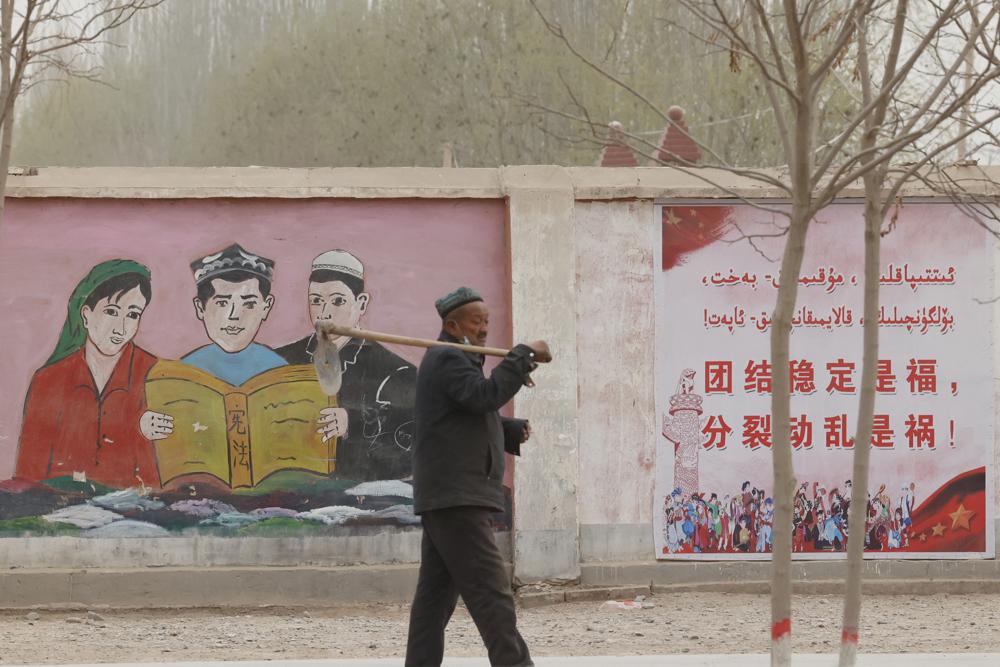 Human rights organizations in Japan and Germany, as well as others who had criticized the report's repeated delays in being made public, swiftly applauded the report's release, which had been caught up in a power struggle between China and significant Western countries.
According to a lot of Genevan diplomats, it was almost finished last year. According to the report, which was made public late on Wednesday, China has violated serious human rights standards as part of its counterterrorism and counter-extremism initiatives.
The United Nations, the international community, and China are urged to "urgently" remedy these infractions.
Human rights organizations have again called on the United Nations Human Rights Council, which meets the next month, to establish an impartial international commission to look into the claims.
China, however, gave no indication that it would renounce its categorical denials or its portrayal of the criticism as a politicized smear operation.
The evaluation is a patchwork of unreliable data that the U.S. and other Western nations are using politically to strategically constrain China, according to Wang Wenbin, a spokesman for the foreign ministry.
"It once again demonstrates that the United Nations Human Rights Office has been reduced to a pawn and collaborator of the United States and other Western nations."
China responded with a 122-page reply, titled "Fight against Terrorism and Extremism in Xinjiang: Truth and Facts," which the United Nations uploaded alongside the report. This was done in an effort to show how furious China was.
More than a dozen former prisoners and other people familiar with the circumstances at eight detention facilities were interviewed for the United Nations' findings.
They spoke of being beaten with batons, questioned while having water thrown in their faces, and made to remain still for extended periods of time on little stools.
Some detainees said they were forbidden from praying and forced to take turns watching over their fellow prisoners throughout the night to make sure they weren't doing so or breaking any other restrictions.
Women were reportedly made to perform oral sex on security officers or have gynaecological exams in front of a huge crowd.
The study stated that allegations of rape and other sexual abuse appeared believable and that descriptions of the detentions were characterized by patterns of torture and other cruel and inhumane treatment.
According to the report, "the extent of arbitrary and discriminatory detention of members of Uyghur and other predominantly Muslim groups in the context of restrictions and deprivation of fundamental rights more generally… may constitute international crimes, in particular crimes against humanity."
It made no reference to the alleged genocide that China is accused of committing in Xinjiang by other nations, including the United States.
It was said by the rights office that it was unable to corroborate estimates that one million or more people had been detained in the internment camps in Xinjiang but added that it was "reasonable to conclude that a pattern of large-scale arbitrary detention existed" at least between 2017 and 2019.
Even though Beijing renamed many of the camps "vocational training and education centres," hundreds of thousands of individuals are still languishing in jail or prison, many of them being held on nebulous, unproven charges.
The report demanded that China free all people who had been arbitrarily arrested and provide the location of those whose relatives are looking for information about them.
One of the first foreign nations to respond to the report was Japan, which has lately increased the volume of its criticism of China's actions in Xinjiang.
"Japan is deeply worried about the state of human rights in Xinjiang, and we think it's critical that universal principles like freedom, fundamental human rights, and the rule of law be also safeguarded in China," said Chief Cabinet Secretary Hirokazu Matsuno.
A statement from the German Foreign Ministry expressed appreciation for the report's release and noted that it proves the "highest anxiety" is justified.
It demanded the immediate release of all people who had been arbitrarily detained and declared that Germany and the EU were collaborating to combat the use of forced labour, which has been linked to the manufacturing of items from Xinjiang that are subsequently exported throughout the world.
Human Rights Watch stated that the report provided a strong framework for future United Nations action to ensure accountability for the crimes. John Fisher, the organization's deputy director of global advocacy, said, "Never has it been more crucial for the United Nations system to stand up to Beijing and to stand with victims." In some ways, the report's release was just as significant as what was included within it.
According to Michelle Bachelet, the United Nations High Commissioner for Human Rights, she had to withstand pressure to publish or not.
The report was released only a few minutes before her formal employment was terminated. She had stated in June that the report would be made public by the end of her four-year tenure on August 31.
This announcement sparked a wave of back-channel activities, including letters from countries, civic society, and individuals on both sides of the debate. To be completely honest, Bachelet claimed that some states' politicization of these serious human rights issues was counterproductive. In the eyes of her detractors, not publishing the report would have been a huge stain on her record. The United Nations human rights office's track record has been stained by the inexplicable delay in issuing this report, according to Agnès Callamard, secretary-general of Amnesty International. However, this should not take away from the study's importance.
By Harsha Josephine Antony | On Thu 1 Sept 2022 | 8.30 pm IST |