In the last assembly elections, pictures of a beautiful polling officer wearing a yellow sari with sunglasses on his eyes went viral on social media. The name was Reena Dwivedi. Now once again, the UP assembly elections are being held. For a week, people were questioning on social media, where is the duty of the polling officer in yellow sari this time?
Let us inform you that in the Uttar Pradesh assembly elections being held in the year 2022, the duty of Reena Dwivedi has been again imposed in Lucknow itself. Once again, his pictures while going for election duty are going viral. However, this time Reena Dwivedi's look looks more stylish than before.
Her look with black glasses, stylish trousers, and the black sleeveless top has again come into the limelight on social media.   we will also aim to conduct maximum voting this time.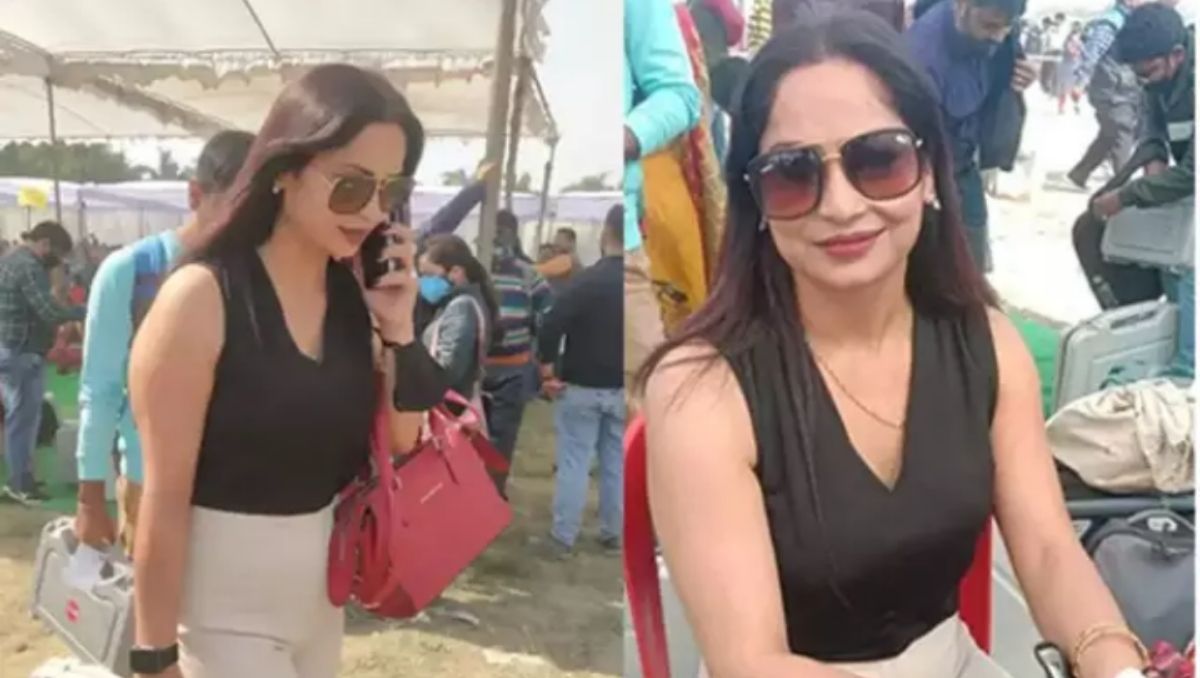 Reena's duty is this time in Mohanlalganj.
While going for polling duty, Reena Dwivedi said we would also aim to conduct maximum voting this time. Regarding changing the outfit, she said that 'I follow fashion. I also like to be updated all the time. That's why I changed my dress'. During election duty, Reena Dwivedi, who became famous as a 'yellow sari' woman officer, was also on duty in Nagaram in the 2019 Lok Sabha elections. In 2017, she was posted in the Sarojini Nagar assembly constituency.
I have had a passion for staying fit since childhood.
Reena, a resident of Deoria, has been fond of keeping healthy since childhood. Along with this, he also likes to do photoshoots. She is also very picky about clothes. The selection of the dress is made thoughtfully so that it looks beautiful. Reena's husband passed away in 2013 due to illness. She was married in 2004 to Sanjay Dwivedi, a senior assistant who was working in the PWD department.
Reena Dwivedi is posted in PWD.
Reena Dwivedi is working as a clerk in the office of the PWD in Lucknow. At this time in the assembly elections, his duty is engaged in Mohanlalganj. Reena Dwivedi has now changed her outfit. On Tuesday, she left for her election duty with the polling party in a black sleeveless top and white trousers.
Published By: Khushboo Mehta
Edited By: Kritika Kashyap