In light of the preparation for the G20 summit, AAP member has accused Delhi LG of insulting Shivling and demanded strong action against V.K Singh. Thus, commencing the war of words between BJP and AAP. 
What is the Controversy all about?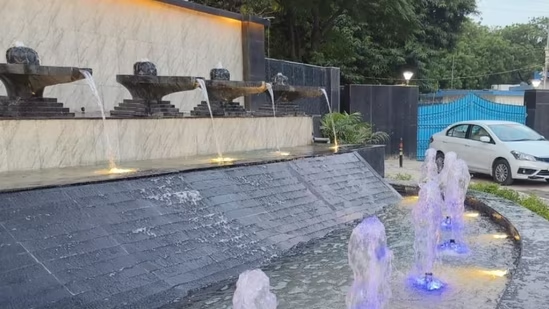 Image Credit: Hindustan Times 
Delhi is in full swing for the G20 preparation from September 9 to 10. Since then, the capital of India has been undergoing a full makeover to welcome guests of the summit especially the arterial stretches of the city according to PTI. 
Also Read: G20 Summit: Disputes Erupts Between BJP and AAP Over Funding of Delhi's Makeover for G20
In the midst of that, the ruling party of Delhi Aam Aadmi Party has accused LG of Delhi V.K. Saxena and targeted BJP for insulting shivling by installing fountains shaped like it. Thus disrespecting the sentiments of Hindus in this country. 
The 18 fountains were established at different places in the city as a part of the beautification drive. 
What Did Aam Aadmi Party Say?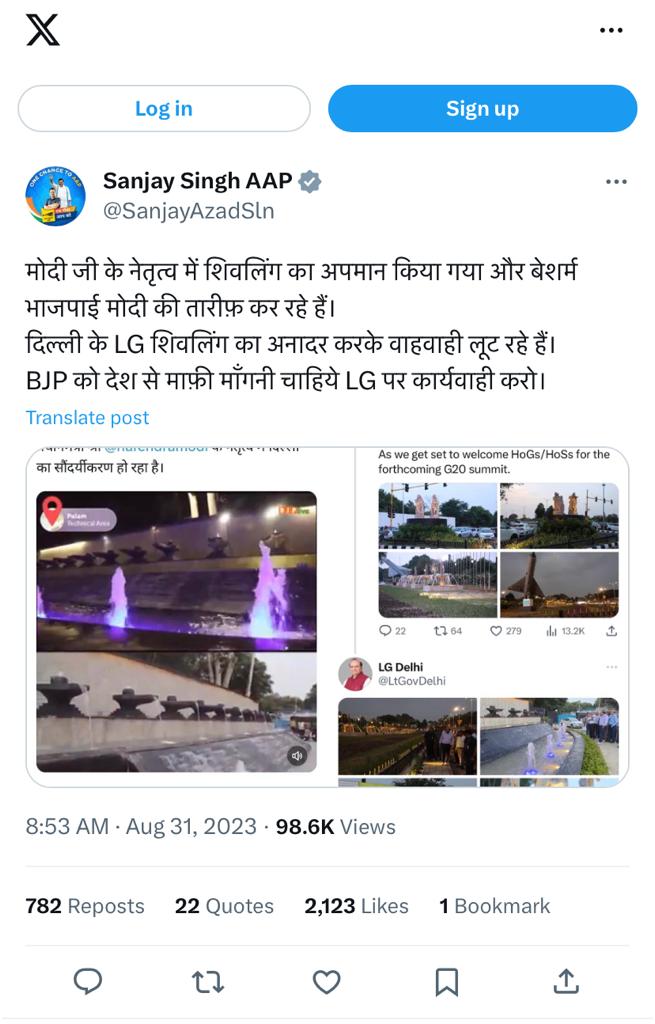 Image credit: Twitter 
In his Tweet (Now X), a Member of the Aam Aadmi Party, Sanjay Singh objected fiercely to the shape of the fountain. 
Sanjay Singh wrote that "Shivling was disrespected under Modi's administration and shameless people of BJP are praising Modi. The LG of Delhi is busy taking the praise by insulting Shivling. BJP should apologize to the whole country and take strict action on LG"
Minister of Health Delhi Saurabh Bhardwaj also expressed his disapproval. According to Saurabh Bhardwaj, Lieutenant General of Delhi has disrespected the symbol of Lord Shiva and he has committed a grave sin. 
The minister also alleged that it was BJP who filed an FIR against Atishi but when they learned that it was done by the LG, they have become silent now".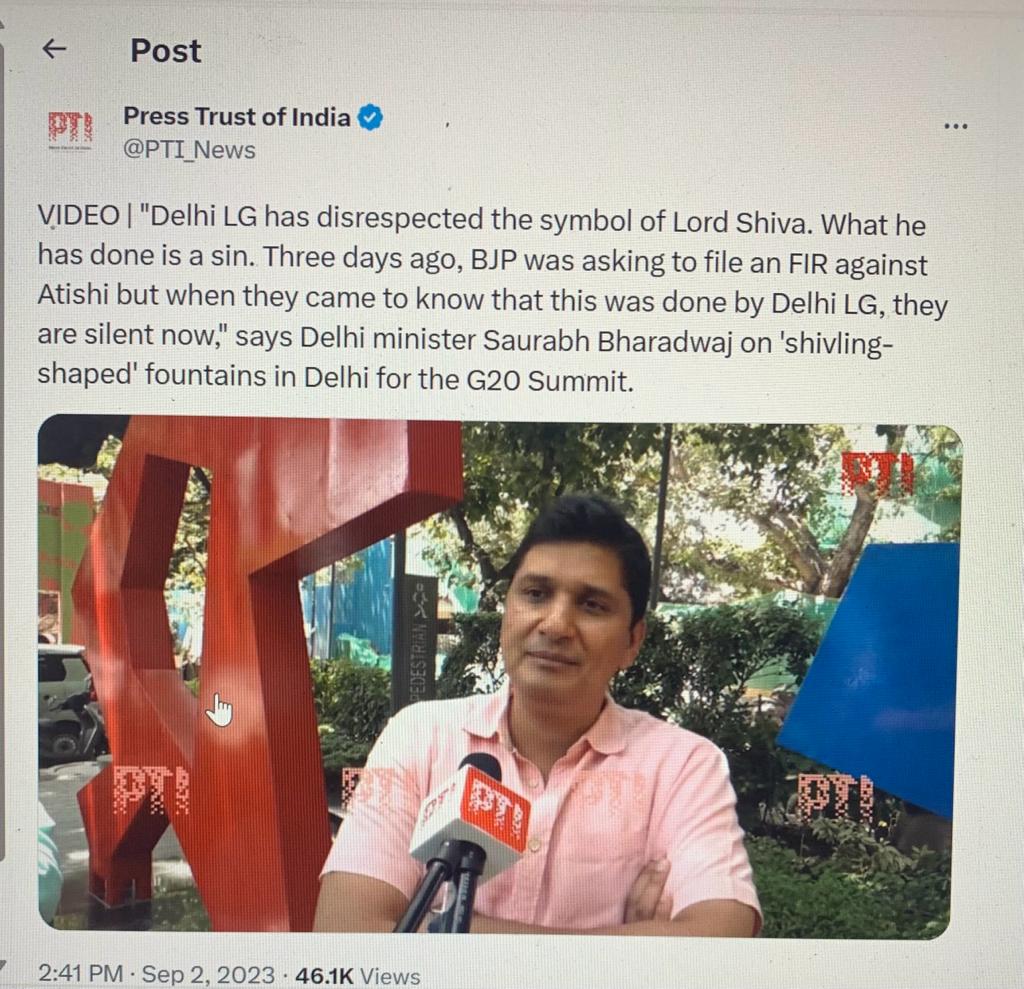 Tweet Credit: PTI 
According to the Mint report, the ruling party of Delhi has also filed a police complaint with regard to this matter. 
MLA of AAP Durgesh Pathak said, "We have filed the complaint with Delhi police with regard to this matter, and we have also demanded the exemplary action against the LG…. since the constitution of India has provided provisions against outraging of religious sentiments if a necessity, we'll also file a case against the L-G for outraging religious sentiments". 
Delhi Minister Saurabh Bhardwaj's another set of accusations 
The Delhi minister also alleged on Monday that the constitution doesn't give L-G the power to sanction money for projects for the city reported Mint quoting PTI news agency.  
He continued, that whatever work that is undertaken by PWD and MCD was done with the help of taxpayers' money. 
PWD didn't get any money from the center. Only 89 roads were beautified by the PWD, which involved its cleaning, tree plantation, and resurfacing. 
In response, L-G said that if somebody wants to take credit for the work done by him, they can. He also said if this is the scenario, it means the central government is doing good work. 
The L-G continued, He didn't want to comment much on it. But we'll say only that, we'll continue doing our work, according to the mint report with PTI inputs. 
He also said he's satisfied with this thing if I am doing some work, and if someone wants credit, it means we are doing good. 
L-G V.K Saxena's response on the Shivling fountain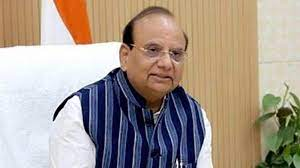 Image credit: Mint
On the AAP's objection to the fountains, V.K. Saxena considers it as childish behavior. He further said,  They are not shivlings. These are art pieces. There is god in every particle of this country. 
He further said people worship trees and tie rakhi to them. You can see however you want to. We have established Yakshini statues and you can call devis. It is their point of view and understanding. Can be said anything.