L3Harris, America's sixth-largest defense contractor, intends to buy propulsion specialist Aerojet Rocketdyne for $4.7 billion, at $58 per share. In light of the turmoil in Ukraine, L3Harris Technologies seeks to respond to the growing demand for missiles.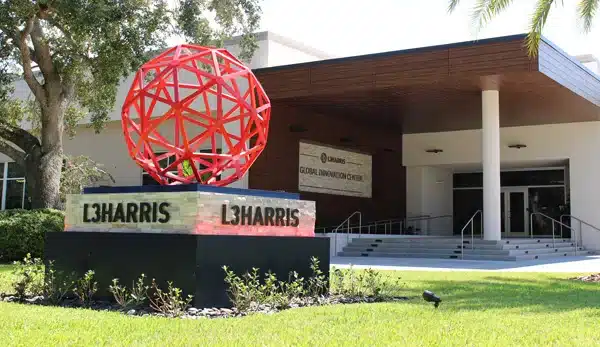 Aerojet, which has facilities in a number of states including California, Arkansas, Florida, Alabama, and Washington, brings in around $2.3 billion annually. The acquisition will strengthen L3Harris' Space & Airborne Systems division, which develops avionics sensors and electronic warfare gear. The agreement is anticipated to close in 2023.
Lockheed Martin Corp, another American aerospace corporation had attempted to acquire Aerojet but ended it's acquisition effort in February earlier this year. When Lockheed announced its intention to buy Aerojet two years ago, the transaction sparked outrage. Sen. Elizabeth Warren of Massachusetts raised concerns about the arrangement and demanded that the FTC look into it. The U.S. Federal Trade Commission issued a lawsuit in early 2022 that intended to use antitrust legislation to stop the $4.4 billion transaction. A few weeks later, Lockheed made the decision to abandon its acquisition of Aerojet. The business decided that in wake of the FTC's proceedings, terminating the deal would be in the better interests of all stakeholders according to Lockheed CEO Jim Taiclet.
After Lockheed Martin backed out, L3Harris made the move for the acquisition. L3Harris has access to the financial advice of Barclays Capital Inc. and Goldman Sachs & Co. LLC as well as the legal assistance of Simpson Thacher & Bartlett LLP. The co-lead financial advisors for Aerojet Rocketdyne are Citi and Evercore Inc., while the legal counsel is Wachtell, Lipton, Rosen & Katz.
Aerojet currently leads Aerospace Industry
A leader in the industry with rocket propulsion investments that assist American warfighters and strengthen integrated deterrence, Aerojet Rocketdyne has a 100-year legacy of excellence in delivering some of the most key junctures in space exploration and discovery.
For use in space, the military, civic, and commercial applications, Aerojet develops and produces liquid and solid propulsion systems systems as well as hypersonic engines.
The RL10 engines that power launch vehicles constructed by United Launch Alliance, a partnership between Boeing Co (BA.N) and Lockheed Martin, as well as the RS-25 engines for NASA's launch vehicle, are both produced by Aerojet.
Acquiring Viasat's Data Link Business
L3Harris is said to aim and consolidate its place as one of the top Pentagon contractors among prominent aerospace and defense companies. The company acquired Viasat's Tactical Data Link Business for approximately $1.96 billion at the start of October, 2022. It is possible for warfighters from many domains to safely share information and voice communications thanks to the TDL network's integration on military aircraft, surface vessels, ground vehicles and operating bases.
In a statement released on Sunday, L3Harris and Aerojet claimed the agreement will guarantee that the defense industry and the customers will have an enhanced commercial supplier to successfully handle both existing and emerging threats; and foster new discoveries and innovation through targeted investment in hypersonics, missile technologies and more.
About L3Harris
L3Harris has seen a significant transformation recently. The seventh-largest defense company in the world at the time was formed in 2019 after L3 Technologies and Harris combined. With clients in more than 100 nations, L3Harris generates annual sales of more than $17 billion. According to this year's rankings, the corporation, with $14.9 billion in projected 2021 sales, was the 10th-largest military company.