Uzair Bashir Khan, 28, left his house in the southern Kashmir village of Nagam on a scorching July morning in 2022, informing one of his uncles and his paternal grandmother that he had plans to negotiate an arrangement for the electrical installation of an establishment that was still under progress in Sonamarg.
He said he might have to stay the night there. He put forth a lot of effort and was sure the builder would accept his proposal. His aunt Maisoora Jan said that Uzair had last spoken to someone in the family during that chat.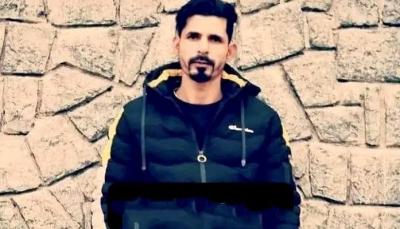 Table of Contents
Who is Uzair Bashir?
Uzair's phone was dead, so when he failed to show up for work the following day or the day after, his family in south Kashmir reported him as missing on July 26, 2022.
Maisoora said that security officials were the ones who informed members of the family that Uzair was now one of the militants, in contrast to modern insurgents of the Burhan Wani period who made their love of the gun known on social media.
Reportedly to the J&K Police, Uzair was one of many terrorists who attacked a combined force of the J&K Police and the Army on September 12 in the hamlet of Gadol, executing two senior Army soldiers and one J&K police officer.
At the family's little, double-story, pink-distempered home in Nagam village, Maisoora said, "We were utterly surprised when we found out about it.
While his father Bashir Ahmad Khan and stepmother Farida Jan reside in an entirely different home in another area of the hamlet, which boasts an abundant supply of natural water streams, Uzair's paternal grandmother and her four sons, as well as their spouses and children, live in the double-story residence.
According to a number of social media posts, Uzair entered The Resistance Front (TRF) using the identity "Usman Ghazi." Authorities think that the TRF is a branch of the Lashkar-e-Taiba in Pakistan.
Uzair has never displayed any propensity for aggression in his everyday life. He dropped out of class 12 and sought an electrical works diploma at a nearby polytechnic institution in south Kashmir years ago.
In a darkened room on the bottom level of their home, Saira, Uzair's youngest aunt, added, "After graduating from college, he became intent on the work and was one of the most coveted electricians in Nagam as well as the villages of Kokernag."
From Diligent To Disaster
Saira pulled two battered backpacks full of screwdrivers, pliers, hammers, drills, and other electrical equipment of a variety of shapes and sizes out of Uzair's cabinet, maybe a monument to the rigour with which Uzair followed his career as an electrician.
Saira claimed that Uzair tirelessly toiled on the task while using the most recent tools and technology that had been sitting idle for over a year while gaining "both reputation and money." His relatives stated that he was additionally employed for electrical work at the township built for Kashmiri Pandits in the neighbouring Vessu hamlet of Kokernag.
"He was highly diligent and frequently put in extra hours to make extra cash. However, he tended to keep to himself. An ageing shopkeeper in Nagam who knew Uzair as one of the local lads before he joined militancy told The Wire that no one had even the slightest idea of what was going through his head.
The national highway between Srinagar and Kokernag splits off at Hangalgund to form the pathway to Nagam Village. The hamlet, which is three km from Kokernag, has an inferior literacy rate of 44% compared to the state's average of 67%. In accordance with the Census 2011, Nagam has a population of approximately 3,000 people, the majority of whom live in outdated homes and rely on agriculture for a living.
Household Issues Can Influence One's Life
The majority of people in Nagam appear to know how to get to the two homes where Uzair was raised before he joined the rebellion. Despite the fact that his financial situation appeared to be stable—Uzair had also hired his brother to help with the mounting work orders—they claimed that his private life had been plagued by serious problems since he was a young boy.
Uzair's father, Bashir Ahmad Khan, separated from his first spouse after only a few years of marriage; she eventually passed away. Uzair was just a few months old when they split up. A few years later, Khan, who works for the Jal Shakti department in J&K, was remarried and had two additional sons and a daughter.
"The pair of boys initially resided with their father and stepmother. Nevertheless, issues arose as the two brothers matured and their step-siblings arrived, according to an unnamed resident in Nagam village.
By condemning the two of his teenage boys of being substance abusers, wanderers, and womanisers, Mohamed Yusuf Khan said that Farida Jan, Uzair's stepmother, contaminated the psyche of his brother Bashir against his own teenage sons.
"Uzair was homeless for a while after Bashir kicked him out of his house a while back. He was irrationally tolerating friends and family. However, his stepmother and father persisted in circulating untrue rumours about him, which led several of his closest associates to cut off contact with him, according to his aunt Saira.
Even so, Uzair's stepmother Farida denied the accusations, saying, "Despite the fact that I nurtured him like my own kids and cared for him as a youngster, I was constantly charged by his uncles of managing him poorly and also made accountable for the outcome of his life. Simply due to Uzair did they not even give my spouse his fair part of the land.
"Had he stayed under his father's surveillance, this scenario would not have turned out this," she said. Security officials are currently questioning Bashir and Uzair's brother in relation to the incident in Kokernag.
Saira recalled that a few years ago, Uzair's deaf grandmother learned through the neighbours that her grandson was missing with no food for several days. It was the day of Eid, Saira recalled, and she was unable to control herself. Despite her advanced age, she walked outside and invited him inside. From that time, he has lived with us until the end of the year when he vanished.
Chaos And Gunshots
Along with gunshots and other exploding substances, the mountain has received numerous grenades and rockets during the past six days. The mountain features natural caves, according to locals who talked with The Wire, hidden behind the trees and thick flora.
So far as I can recall, nobody has ever visited there. The mountain is three kilometres away from Dodkol hamlet in Gadol, and save providing firewood, it serves no one's requirements. The mountain features treacherous cliffs.
Security authorities say that the Kokernag strike serves as yet another example of a deadly insurgent strategy that has been popular since 2021 and involves luring security troops into deep woodlands where militants may benefit from occupying critical places and topographical expertise.
In recent times, security forces in Kashmir used IEDs to blow up militants who were confined in residential buildings. By doing this, they were able to avert the dangers of direct confrontation. The conflict appears to be moving to the rough highlands where militants have launched attacks with lethal accuracy in the past few years, while militancy is currently at its lowest point.
In this perilous and deadly transformation, Uzair became a significant local character. The reasons for his decision to choose the road of violence are still unidentified. What is apparent is that by choosing to represent one of the strikes on the security forces in Kashmir that resulted in the highest number of casualties among the security officers, he essentially solicited death.