A probe is onto a Noida-based manufacturing company, as 18 deaths are allegedly caused by their cough syrup in Uzbekistan
On Tuesday, India launched an inquiry after 18 deaths of children in Uzbekistan were linked to a cough syrup manufactured by a Noida-based drug company.
(Image Source: Zee News)
The State Security Service had launched an investigation, the SSS revealed in a press release on Tuesday. This investigation came after several children who had taken Doc-1 Max tablets and syrup made by Marion Biotech in Uzbekistan reportedly died from the medication.
Local media reports stated that the chemical ethylene glycol had been found in the syrup during lab tests. The chemical is a common contaminant in products made without adequate safeguards and is also the same chemical that another Haryana-based company, Maiden Pharma, is under probe for. Maiden Pharma's medicines allegedly caused 70 deaths in Gambia; however, no formal conclusion has been reached.
An official of the Union ministry of health and family welfare said that the Drugs Controller General of India was in contact with the regulator in Uzbekistan to obtain detailed information. It seemed that this company had been supplying drugs to Uzbekistan for a long period of time.
The possible cause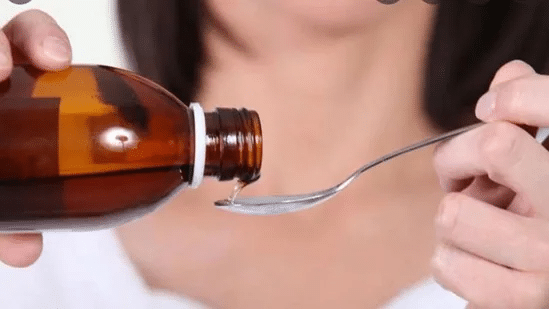 Diethylene glycol (DEG) and Ethylene glycol (EG) are both highly toxic and viscous colorless liquids that have a sweetish taste. The Centre For Disease Control says that both these chemicals are common contaminants for glycerin, which is used as a sweetener in common cough syrups ingested orally.
After being alerted to the possible contamination, the central drugs regulatory team got in touch with the Uttar Pradesh drugs licensing authority to launch an investigation on Tuesday. This was confirmed by the state drugs regulatory authority.
"As soon as we received an email from the central drugs regulatory team that an inquiry needed to be conducted today, we immediately formed an investigating team comprising of the assistant commissioner of drugs (Meerut division) and the drug inspector from the Gautam Buddh Nagar (Uttar Pradesh) to join the Central Drugs Standard Control Organisation (north zone) in order to investigate the allegations," said AK Jain who is the deputy commissioner of the drugs controlling and licensing authority, Uttar Pradesh.
The inspection of the factory was not done until late on Tuesday night, according to insider knowledge. The probe is currently ongoing, and samples have been lifted from the manufacturing unit. It might look like the Noida manufacturing unit may have the same supplier as the earlier Haryana one, but it is too early to tell at this point.
Previous alarms
In October, the WHO raised an alarm over four medications manufactured in India, Promethazine Oral Solution, Makoff Baby Cough Syrup, Kofexmalin Baby Cough Syrup, and Magrip N Cold Syrup that were manufactured and exported by Maiden Pharma.
According to the WHO, these two contaminants, diethylene glycol, and ethylene glycol were found in the cough syrups manufactured by Maiden and exported to the Gambia.
After conducting thorough research, India found out that there were no contaminants in the cough syrups, and that everything was up to code. It relayed this information to the WHO who accepted these findings.