While promoting Liger, Vijay Deverakonda and Ananya Pandey landed on Karan Johar's koffee with Karan season 7. Vijay seems to be very shy innocent boy and on the other hand Ananya was in a fiesty avatar.
In one of the previous episodes of koffee with Karan season 7 we witnessed Sara Ali Khan and Janhvi Kapoor talking about Vijay Deverakonda. When asked who Sara would like to date in future, her answer was none other than South Film superstar Vijay Deverakonda. We have also noticed how both Sara and Janhvi denoted Vijay as cheese and when Vijay saw the clips of them calling him cheese, he said they both are very cute, kind and very attractive. He said he's totally fond of Janhvi and met her bunch of times. Vijay sounded very cute and shy while reacting to Sara and Janhvi calling him cheese.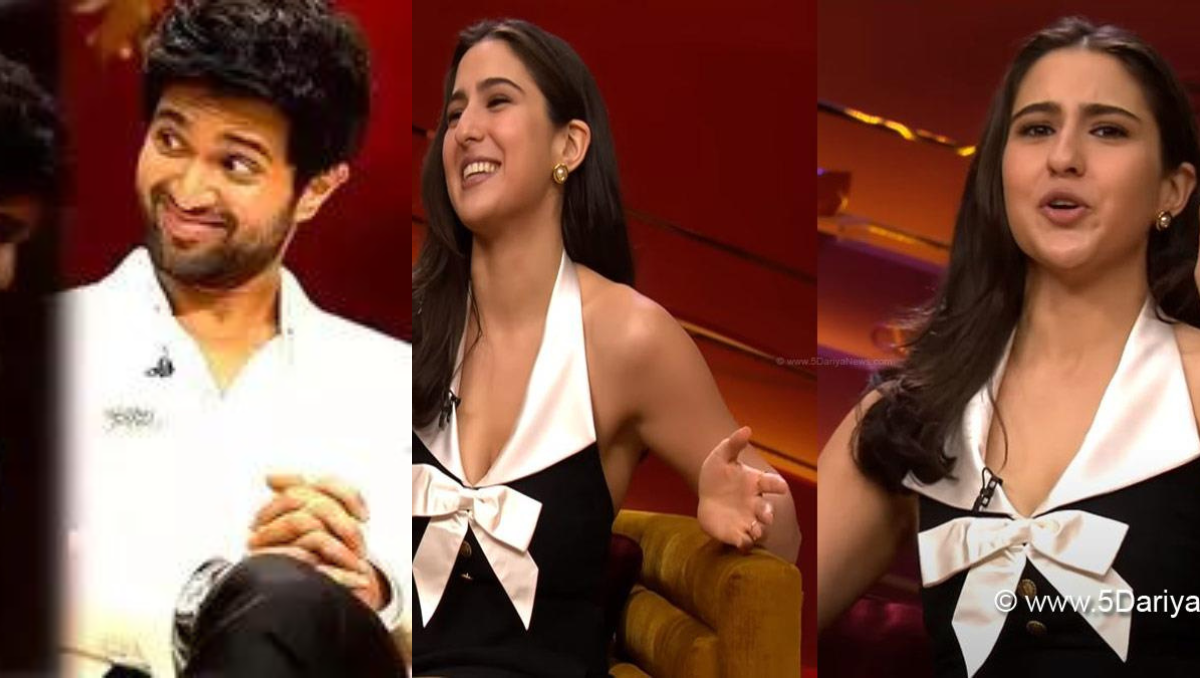 Vijay Deverakonda and his Relationships
While sipping coffee and tackling all the questions, Karan bombarded on Vijay. Deverakonda said that he don't want to break anyone's heart by disclosing about whom he's dating if he is in a relationship. It seems like he's very considerate about his fans. Moving forward, Vijay revealed how he adores Rashmika Mandana. She's super adorable and darling to him. It must be really difficult to get to know about Deverakonda's love life. On the other hand, Ananya Pandey got entangled in Johar's questions regarding her dating life.
Ananya and Vijay Deverakonda's equation
While answering to this question, Vijay told that his vibe with Ananya was chill. She used to make him laugh on the sets of Liger. He exposed that Ananya is the big foodie. Where he used to have black coffee and egg whites, Ananya used to have pain au chocolate or croissant with coffee everyday.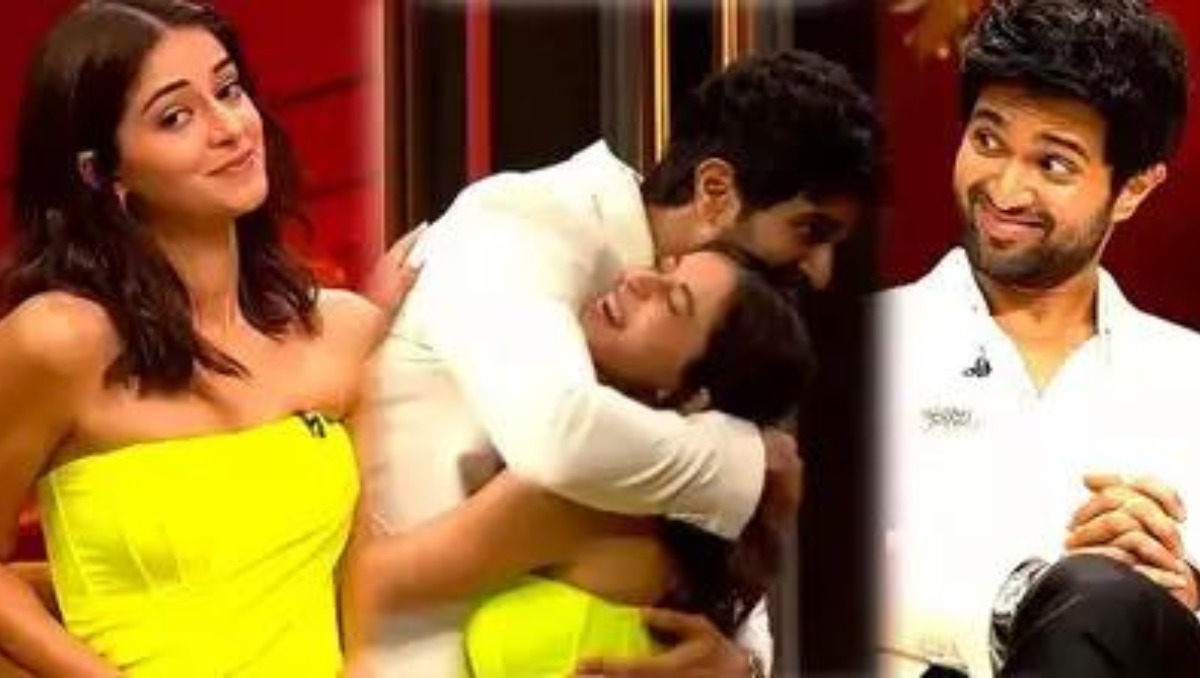 After Vijay Deverakonda Karan immediately moved towards Pandey and tried to remove the fogg regarding her dating life like if she's still dating Dhadak leading actor Ishan khattar or she broke up with him. Ananya took some time to tackle this question and just after that Karan dropped a bomb that made us think about Ananya Pandey and Aditya Roy Kapoor and what's cooking between them.
Ananya's take on being trolled and her friendship with Shanaya and Suhana
It's not something new about stars being trolled and how it takes alot to get through all of these trolls. Ananya disclosed that all those trolls, be it her body or her career, netizens never miss a chance to troll her and it caused alot of mental trauma. Few said that she's not a star kid because her dad chunky Pandey is not even a star. This statement was very disheartening for her as she loves her family and is very sensitive for them. And just like her we all are very protective towards our family.
Moving forward, Pandey said that everytime whenever she gets trolled, she tries to understand from where these people are coming and their thought process. She tries to see the positive side. Talking about her friendship with Shanaya and Suhana, she told they both are darlings to her and she would be the happiest for her friend's success and really hope that their friendship stays same and doesn't get affected negatively by each other's success. She also disclosed that she used to have a crush on Suhana's elder brother Aryan Khan.
Vijay on not being from Film background
Vijay in conversation with karan, told that its not easy deal in film industry when you don't have any such background. Deverakonda said you need to put some efforts but it's worth it. He would not blame anybody to have a privilege of having film background. As it's not their fault to be born in a family who is working in the industry. He added that it's in your hands how you grow up in this industry. He would like to be an inspiration just like Shahrukh khan for those who dont have such privilege.
Both Ananya and Vijay rocked on show and it would be great to see them on big screens.