Speaking at the Jaldoot 2.0 pilot initiative organized by NGO Sevavardhini, Dr Nitin Karmalkar touches upon the need for skilled manpower in water conservation.
Dr Nitin Karmalkar, former vice-chancellor of Savitribai Phule Pune University spoke at the concluding function of the Jaldoot 2.0 3-day pilot initiative organised by Sevavardhini which took place at YASHADA, Pune. He brought light to the fact that the knowledge of the preceding generations is often disregarded when it comes to water conservation and management. With skilled and trained manpower being the key to achieving long-term impacts, water conservation remains a subject close to people's hearts.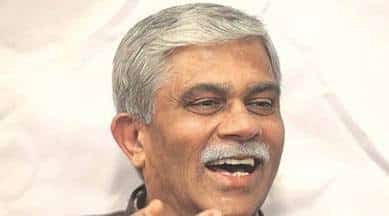 Jaldoot 2.0
The second chapter Jaldoot 2.0 was the result of the success of the Jaldoot 1.0. it is a project financed by the Atlas Copco Charitable Foundation, undertaken by Sevavardhini which is an NGO in the field of sustainable development working with more than 200 associated NGOs. The project focuses on regenerating dried up water sources in partnership with 21 local organizations in 19 districts of Maharashtra.
Jaldoots undergo intensive technical training about water, soil, geology, agriculture and allied business, net planning, and more. These training modules make them adept at utilizing a technology driven approach to water conservation. This has resulted in the creation of an online repository of precipitation data and water levels of observation wells for the year 2020-21. The Village Water Safety and Security Plan (VWSSP) has also been created to establish a water management committee at the level of local communities in villages.

About 100 Jaldoots from 25 districts in Maharashtra have been trained by Sevavardhini over the span of 8 years. These water messengers have gone above and beyond to ensure water safety and sustainability in their own native villages after participating in the programme. They have become Jaldoots in the true sense and are also impacting other villages through similar initiatives of their own.
Water security in rural India
Ensuring water security of a village throughout the year for human consumption is of great importance. In the last few decades there is a widening gap between the water demand and supply throughout the year leading to water security being unbalanced. Solving the issue of water vulnerability of the country is directly linked to sustainable water security planning with ground level systemic and scientific interventions needed to optimize sustainable use.
Community owned and managed systems for village water security (VWS) are designed to manage water locally to close the water loop and thus ensure water security. It is important for Gram Panchayats to be able to provide an adequate quantity and quality of water without having to resort to emergency provisions, especially in the areas with highly limited rainy days. This makes it critical for the Village Water Security systems to have and institutional mechanism backing them to ensure inclusion and equity.
A bigger challenge: water security across the country
India possesses around 4% of the world's freshwater resources but is home to approximately 18% of the world's human population and 15% of the animal population. This presents a massive challenge to the guaranteed accessibility of consumable water essential for survival. The trends of water scarcity in India cannot be ignored and stringent action plans are required for remedying this situation.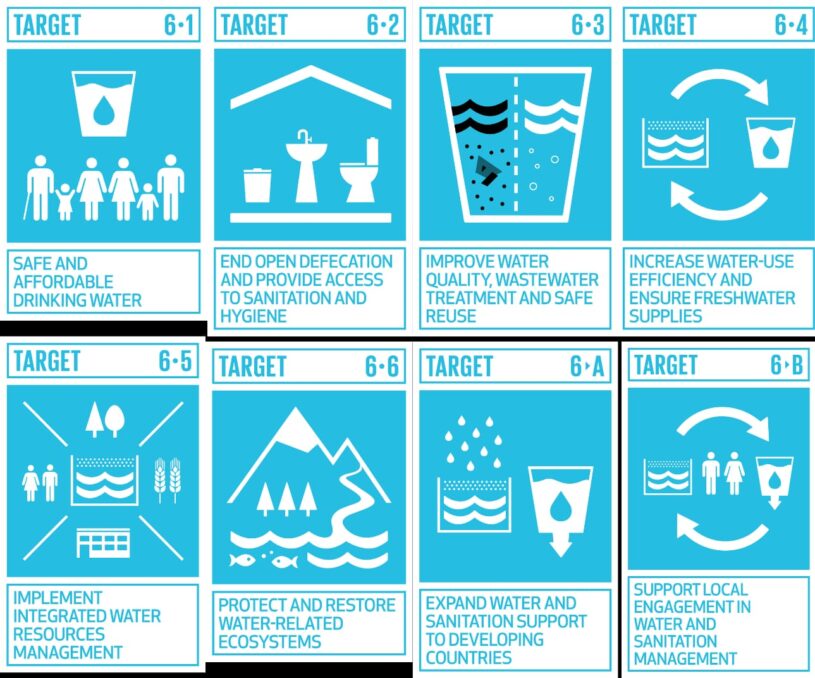 Under the 17 Sustainable Development Goals (SDGs), achieving access to clean water and sanitation for all (SDG 6) is of critical importance to India. The decentralized bottom-up approach to sustainability ensuring consistent ground-level impact has the village at its core. Thus, a comprehensive risk assessment and management approach in creating a water safety and security plan in villages is the way forward to creating a water resilient future.