The state of West Bengal has been alarmed by the loss of another child who had been suffering from an acute respiratory infection that has been spreading across mostly the children of the state.
Highlights
A six-month-old boy died on Sunday morning at Dr. BC Roy Post Graduate Institute of Pediatric Sciences (DBCRPGIPS). The infant had been battling respiratory infections for about two weeks.
He was lost to a respiratory infection, which, according to the suspicions of the state-run referral hospital for children, was caused by adenovirus, which has been the cause of massive havoc among the children.
The boy was brought to the hospital with an acute respiratory infection on February 5. The boy succumbed to the infection despite all the supportive medical care. However, a viral panel test that helps in the detection of the exact virus was not conducted on the boy, due to its expensive price.
On Friday, another child, a two-and-a-half-year-old girl, was lost to adenovirus infection at the Institute of Child Health (ICH). Before she died, the girl was receiving intensive medical care for two weeks at the hospital.
The girl had been on ventilation support since day one of her admission to the PICU. The PICU hospital in Kolkata is said to be currently full of children with respiratory infections with around eight children under ventilation support.
Current Situation
The State Health Department has been alarmed as the state of West Bengal has recorded a surge in cases of acute respiratory infection (viral). According to the department, more than 3000 children have been affected by adenovirus.
It has been learned that the department has asked the chief medical officers from various districts to be prepared to deal with this disease that has been mostly affecting children. Officials have said that the public and private hospitals have been overflowing with children suffering from fever, colds, and coughs and most of these infections are due to adenovirus.
Dilip Pal, Professor of Pediatrics, Principal at DBCRPGIPS said that the viral infection found among children is massive with a high percentage of severity and the main culprit for this is adenovirus.
According to Prabhas Prasun Giri, Associate Professor of Pediatrics, ICH, the number and severity of the cases of adenovirus are unusually high and nearly one-third of the infected children need intensive care.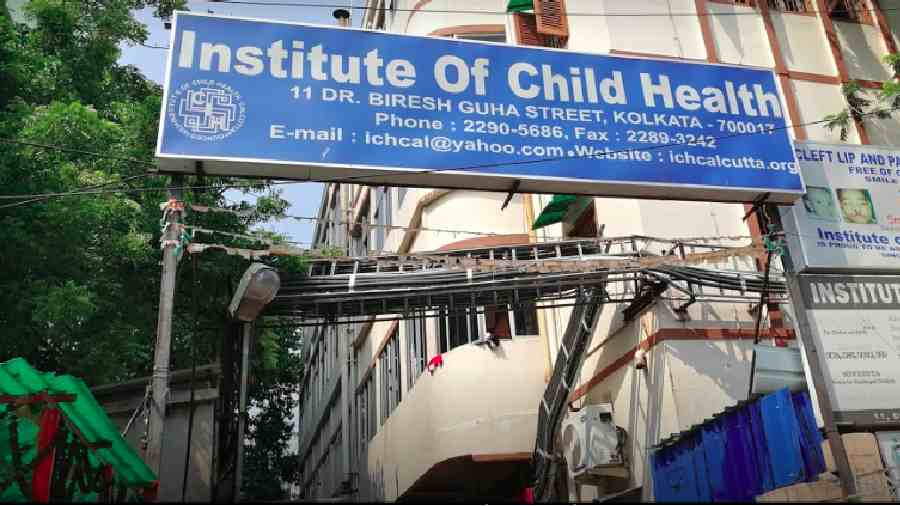 In January, the Health Department sent 500 samples to the National Institute of Cholera and Enteric Diseases (NICED) for testing. It was found that of these 500 samples, 32 percent had adenovirus, 12 percent rhinovirus, and 13 percent parainfluenza virus.
Course of Action
Dr. Siddhartha Niyogi, Senior Official, Directorate of Health Services said that every year during late winter and early spring a seasonal rise in the cases of acute respiratory infection (viral) is seen and therefore the department is prepared and equipped to deal with the situation, although as a measure of preparedness, some directives have been issued.
He also said that they have been asked to refer these cases judiciously to the Kolkata-based hospitals or tertiary facilities when necessary. They were also instructed to arrange extra pediatric beds for viral cases.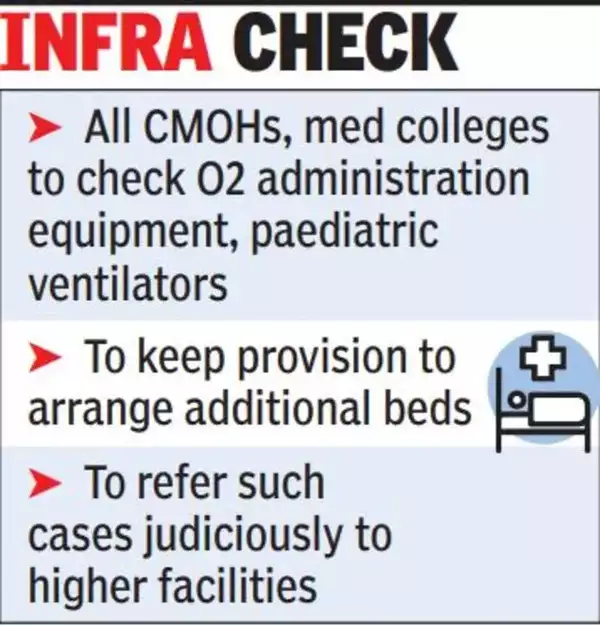 The department has requested that people avoid crowded places, and wear masks when on public transport or public places, in addition to maintaining proper hand hygiene. Health officials have appealed to parents not to send infected children to school and not to use antibiotics randomly.
On Saturday, a meeting in Swasthya Bhawan was held by the Health Department to take an overall assessment of the situation. The officials were asked to increase surveillance and monitoring.  
Adenovirus
Adenoviruses are a group of viruses that can infect the urinary and respiratory tracts, eyes, lungs, and intestines. These can cause fever, diarrhea, and a sore throat with a cough.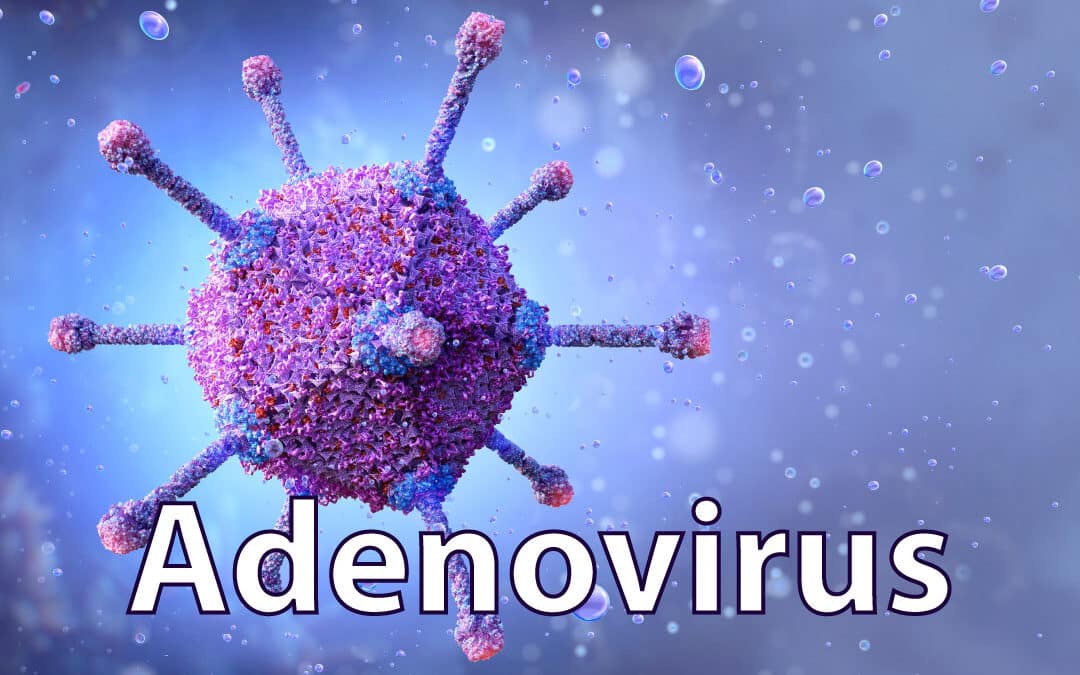 A senior pathologist, Dr. G Mukherjee said that children are most vulnerable to such viral diseases. Adenoviruses are considered very contagious as these can spread when an infected person coughs or sneezes, the droplets of an adenovirus-infected patient can contaminate the air and the surface they land upon.