India External Affairs Minister S Jaishankar stated that during India's G20 presidency, the issue of affordability and accessibility to energy, foodgrains, and fertilizers will be "very strongly" addressed.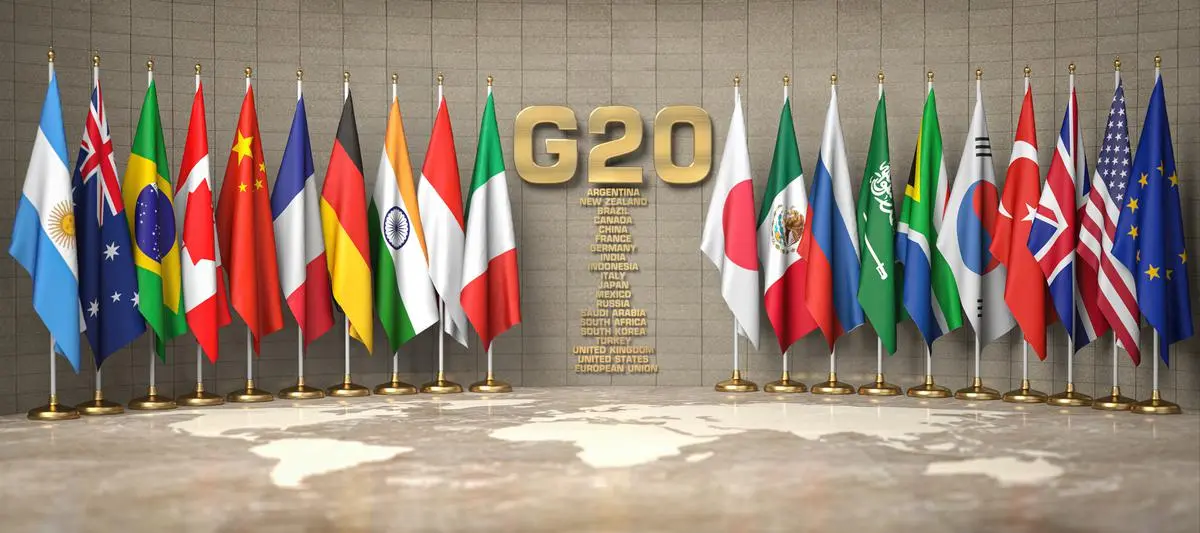 External Affairs Minister S Jaishankar on Friday,30 December stressed that India wants to take up the issue of affordability and accessibility of energy, food and fertilizers "very strongly" during its G20 chairmanship as it affects the economies of the global outh.
India formally assumed the G20 chair on 1 December. The next G20 summit at the level of heads of state and government is scheduled to be held in New Delhi on 9- 10 September next year.
External Affairs Minister S Jaishankar on India's role
Speaking at a business event here, Jaishankar, who is on his first official visit to Cyprus to mark the 60th anniversary of India-Cyprus diplomatic relations, noted that efficiency and the provision of Global supply chains are currently a concern for all nations in the world.
Today, the affordability and accessibility of energy, food and fertilizer "isn't just our concern… it's a greater concern in the Global South. And it's certainly a concern that we intend to take up vigorously during our G20 presidency, which we assumed on 1 December," he said.
The conflict in Ukraine has brought agriculture and the export of agricultural products, on which much of the world relies, to a standstill. The result of the shortage has been a jump in inflation, with staples such as vegetable oil and sugar rising by more than 50 percent. The war has also resulted in a significant increase in energy prices and volatility in energy markets.
According to Jaishankar, "India is also working to leverage its G20 leadership to address the challenge of climate change."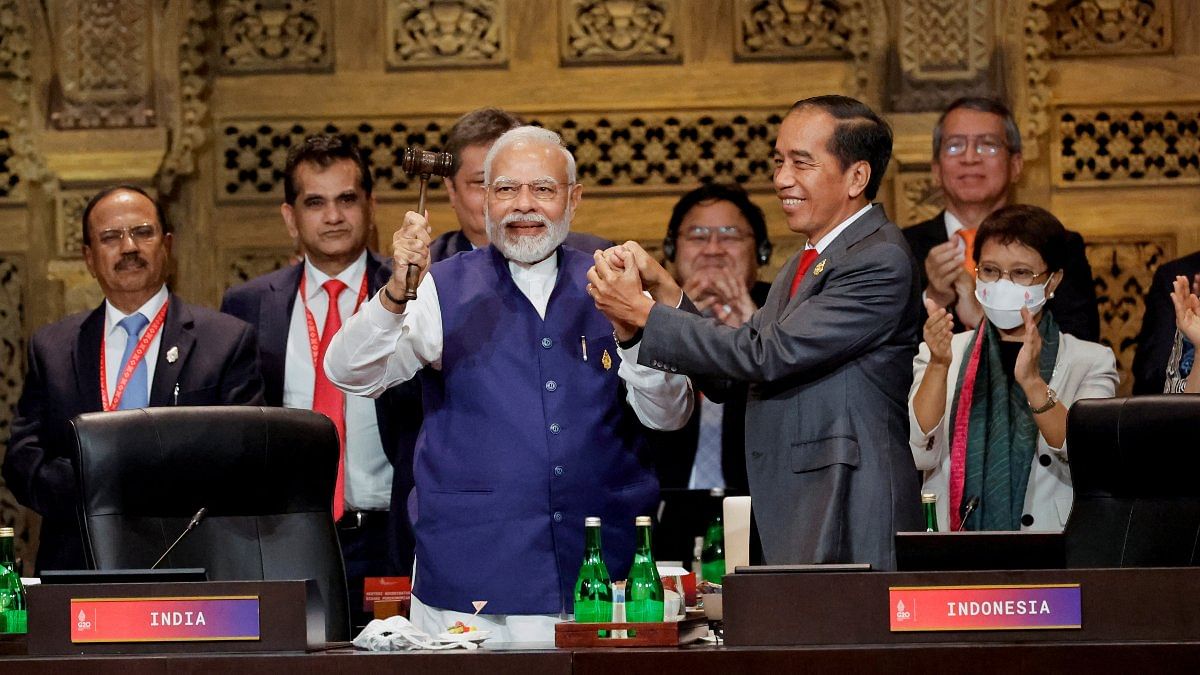 He noted that the issue of climate change is a concern for people all over the world and that recent years "have actually brought home to each of us that this is not a hypothetical threat. This was not something we predicted would happen one day… I think for fragile topographies, it (the climate change issue) is of growing concern".
Jaishankar stated that even though India, which is home to 17% of the world's population, currently contributes only 5% of global emissions, "our commitment to tackling climate change is 100%."
"We have led not only by significantly increasing our domestic renewable energy production," the official said. "One of the major initiatives we are working on right now is to use the G20 presidency to advance that, which is actually to advocate for a change in lifestyle.
According to Jaishankar, Prime Minister Narendra Modi believes that changing lifestyles will have a significant impact on the environment.
The International Solar Alliance and the Coalition for Disaster Resilient Infrastructure are two global initiatives where India has also played a leading role, according to the minister.
At a time when global pressures are pushing the world away from the Paris Climate Agreement and the Agenda 2030 Sustainable Development Goals, India is sticking to both.
"Among the G20 countries, we are on track to deliver on whatever we agreed to do in the Paris agreement on time," he said.
India and Cyprus Partnership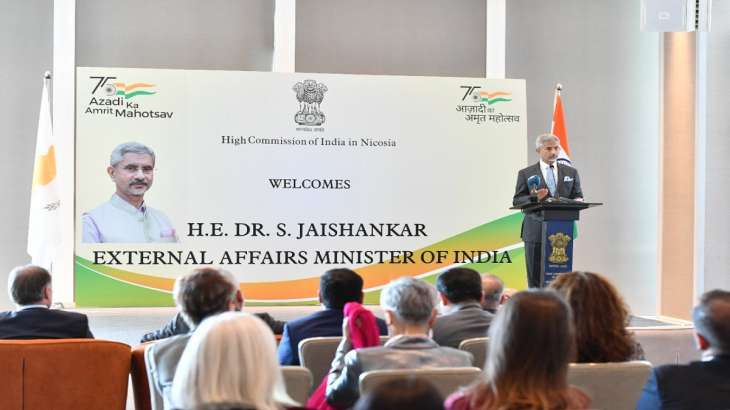 According to Jaishankar, India and Cyprus should examine seven areas of cooperation.These include finance, shipping, tourism, knowledge economy, maritime and cultural ties, and promoting a culture of mobility.
Jaishankar suggested that, given how at ease India and Cyprus are with one another, it might be worthwhile to consider collaborating in a third nation, perhaps in Africa or elsewhere in the world where both New Delhi and Nicosia have some historical presence.
Finally, the minister stated that he wishes to emphasize that the Mediterranean is a region of growing interest to India.
"As the foreign minister of a country that is rapidly globalizing and whose footprints, interests, and influence will grow over time. And as it does, this (Mediterranean) region will undoubtedly see more of India. And when that happens, as it has for us, the relationship with Cyprus will be strengthened", said Jaishankar.
---
READ MORE:
https://asianatimes.com/pele-honored-by-premier-league-and-efl-footballers/
https://asianatimes.com/russia-fires-over-120-missiles-on-ukraine/
---