WhatsApp has introduced in-chat payments specifically tailored for Indian businesses. During a virtual discussion, Mark Zuckerberg also unveiled a suite of features designed to empower Indian businesses.
WhatsApp Latest Updates
WhatsApp, the immensely popular messaging app, has introduced a fresh wave of updates, transforming the way millions of Indian users can now make payments for a wide range of products and services directly through the platform. This move by Meta, the app's parent company, is a strategic push to boost revenue in India, one of its most significant global markets.
Meta's Strategic Move

:

WhatsApp Payments for Indian Markets
Meta's Collaboration with PayU and Razorpay
In the announcement of this innovative payment solution tailored for Indian users, Mark Zuckerberg, Meta's CEO, also praised India for its leadership in the digital payments landscape.
During a noteworthy disclosure on Wednesday, Meta revealed its partnership with payment service providers PayU and Razorpay, offering comprehensive payment options within India.
This payment infrastructure covers an array of financial instruments, including debit and credit cards, net banking, and various UPI (Unified Payments Interface) applications.

For example: The latest addition enables WhatsApp users to engage in shopping using a trio of payment options: Alphabet's Google Pay, Walmart's PhonePe, and the indigenous digital payments provider Paytm.

In his virtual address at the Conversations 2023 event, Mark Zuckerberg highlighted that this cutting-edge feature empowers customers to make prompt payments to Indian businesses with exceptional ease.
Furthermore, he emphasized Meta's commitment to expanding the range of payment options available within chat threads.
Zuckerberg conveyed in his address that people may already be aware that his team effectively launched their payment system in Brazil and Singapore and now he is thrilled to unveil its debut in India. His company's payment framework in India will encompass comprehensive support for all UPI apps, granting users the freedom to select their favored payment mode while interacting with Indian businesses through WhatsApp.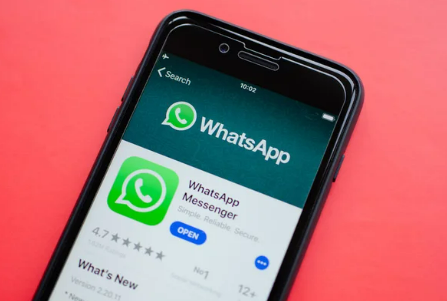 Boosting Business Visibility on WhatsApp, and Facebook
Additionally, Zuckerberg unveiled the introduction of "Meta Verified" for businesses utilizing WhatsApp, Instagram, and Facebook. Subscribing businesses will benefit from a coveted verified badge, dedicated account support, safeguards against impersonation, and a host of additional features designed to enhance their discoverability.
The app, in particular, will provide premium functionalities like personalized web pages and expanded multi-device support.
Revolutionizing Customer Experiences
According to Zuckerberg, the introduction of WhatsApp Flows empowers businesses to craft tailor-made experiences directly within chat threads. To illustrate, banks could create a mechanism for customers to schedule appointments for opening new accounts, food delivery services can streamline orders from partner restaurants, and airlines can facilitate check-ins and seat selections – all seamlessly integrated within the application.

During his virtual address, Zuckerberg showered accolades on India, acknowledging it as a nation at the forefront of technological innovation. He commended India's pioneering role, stating that India is leading the world in terms of how people and businesses have embraced messaging as the preferred means to accomplish tasks. According to him, India indeed stands as a global exemplar in the realm of messaging technology and digital payment adoption.
Conclusion
WhatsApp's groundbreaking updates, coupled with Meta's strategic alliances, are set to reshape the digital payment landscape within India. These enhancements promise seamless transactions, improved business support, and tailored user experiences within chat threads, offering a wealth of opportunities for both individuals and enterprises.

Mark Zuckerberg's recognition of India's trailblazing role in technology underscores the nation's prominence on the global stage. As India continues to lead in adopting messaging for productivity and digital payments, the horizon holds a thrilling array of prospects for innovation and progress in this ever-evolving sector.