ON World AIDS Day 2022, the UN Secretary-General
Antonio Guterres shared a message where he said, "The world has promised to end AIDS by 2030".He further added that we must end the inequalities that are blocking progress.
We are all much familiar with the presence of poverty in this world and discrimination which affect employment and psychological health, and with that, we cannot achieve our goal.
NOTE: In the United Kingdom, HIV is mostly caused by having sex with a person, who has HIV and not using a condom.
"We risk millions more new infections and millions more deaths"
When we talk about more availability and quality of services for HIV treatment, testing, and prevention, that automatically means the need for more financial and human resources and also, better laws, policies, and practices to take the stigma and exclusion faced by people living with HIV.
Everyone needs respect and to be welcomed and better sharing of technology to enable equal access to the best HIV treatments and science, especially in the global north and south.
The inequalities that perpetuate the AIDS pandemic can and must be overcome.
We can end AIDS if we Equalize, says the UN secretary – General, Antonio Guterres
---
Also Read: World AIDS Day 2022: A glimpse into past, present, and future
---
The Top 10 countries with the highest HIV cases in 2020
| | |
| --- | --- |
| Countries | NO. OF CASES |
| SOUTH AFRICA | 7,800,000 |
| INDIA | 2,300,000 |
| MOZAMBIQUE | 2,100,000 |
| TANZANIA | 1,700,000 |
| NIGERIA | 1,700,000 |
| ZAMBIA | 1,500,000 |
| UGANDA | 1,400,000 |
| KENYA | 1,400,000 |
| ZIMBABWE | 1,300,000 |
| RUSSIA | 1,000,000 |
AIDS is a disease that matures in people with HIV. HIV is an abstract for Human Immunodeficiency Virus which if not treated, damages our immune system, and kills CD4 cells which are a type of immune cell known as T cells.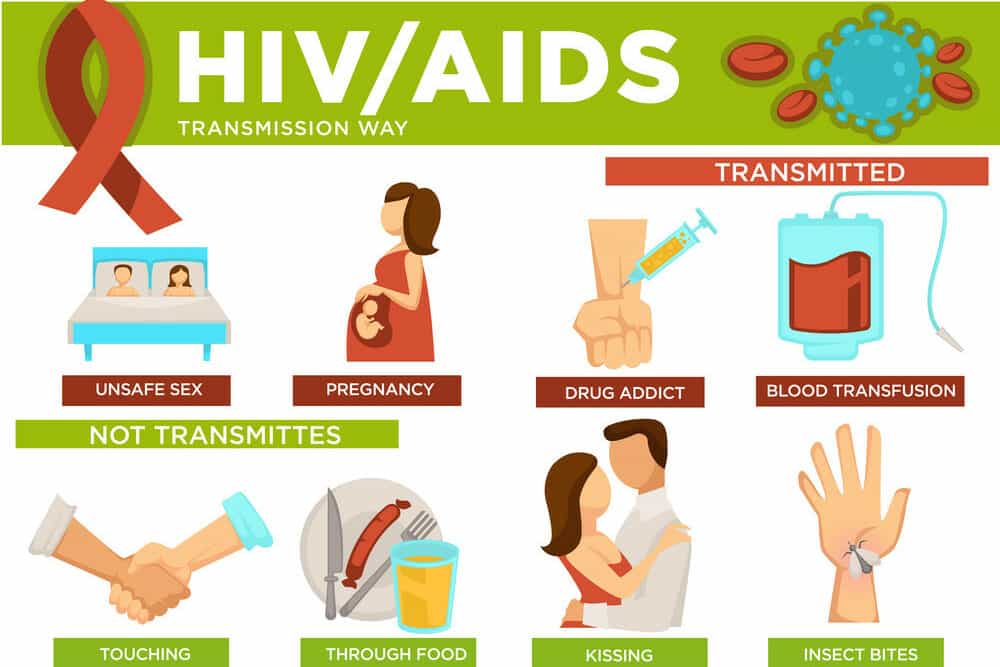 Causes of HIV
It is quite common to catch HIV through unprotected vaginal or oral sex. Although the risk is much lower in the case of oral sex, it is still there.
HIV can also be transmitted through breast milk, rectal and vaginal fluids, blood, and semen.
Sharing needles, illicit injection drug
A person with HIV infection is much more likely to develop the following infections
Oral thrush (a fungal condition in the throat or mouth)
Cancers like Lymphoma, Cervical, and Kaposi sarcoma
Cryptosporidiosis (a condition caused by an intestinal parasite)
Toxoplasmosis (brain condition caused by a parasite)
Cytomegalovirus (type of herpes virus)
Cryptococcal meningitis (a fungal condition in the brain)
The patient may also develop other complications like:
Neurological complications
Symptoms of HIV
Headache
Rash
Diarrhea
Weight loss
Cough
Night sweats
Fever
Muscle and joint pain
Sore throat and painful mouth ulcers
Swollen lymph glands (especially on the neck)
Fatigue
PREVENTION
Many researchers are working to develop vaccines to prevent the transmission of HIV, but currently, there is no vaccine that can be helpful to prevent the transmission of this virus.
Always use a clean needle to inject illicit drugs and make sure it's sterile.
Use a new condom every time you have sex.
Contact your health care provider or emergency department, if you think you are exposed to HIV through needles, sex, or any other way because it's important to take PEP as soon as possible within the first 72 hours as it can highly reduce your risk of having infected with the virus.
Taking your prescribed medication on time and having regular checkups can prevent your partner from becoming infected with the virus.
NOTE: The combination of oral drugs Truvada and Descovy can reduce the risk of sexually transmitted HIV infections in people who are at very high risk. Prep can reduce the risk by 99% of getting HIV from sex and by 74% from injections, according to the Centers for Disease Control and Prevention.