Global financial institution World Bank has authorized a $47 million initiative to help the Government of India's Mission Karmayogi, which is a nationwide program to enhance civil service capability.
In India, almost 18 million public officials are employed, with around two-thirds of them working for state governments and local authorities.
"While India's performance has progressively improved over the last decade, the government's execution of Mission Karmayogi intends to make the country's civil service workforce more future-ready and capable of addressing the challenges of the twenty-first century," the notification said.
The money provided by the Bank is intended to assist the government in meeting its goals of improving the functional and behavioral capabilities of around four million federal personnel. It will be divided into three parts: the creation and implementation of competence frameworks; the construction of an integrated learning platform; and the monitoring, assessment, and administration of the whole program.
According to Hideki Mori, Operations Manager and Acting Country Director, World Bank, "India's public sector performance are important to the country's ability to recover better from the effects of Covid-19 while also fulfilling its growth and inclusion objectives." "There is a well-established link between institutional efficiency and economic growth – robust public institutions are the foundation of effective economic growth and development," the experts added.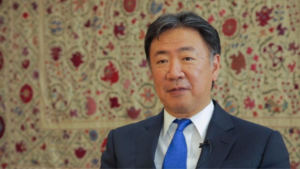 Specifically, the project is connected with the India Country Partnership Framework (CPF) FY18-22, which identifies strengthening public sector institutions as one of the World Bank's four areas of involvement in India over the next five years.
As a result, the initiative is linked with the World Bank's dual goals of eradicating extreme poverty and fostering shared prosperity, as strengthening the capacity of government officials to execute policy priorities and provide efficient services is vital to the fulfillment of both objectives " By developing competency frameworks for central ministries, departments, and agencies, as well as an online training platform that can deliver targeted training content while also evaluating and measuring the effectiveness of the training delivered, the project will assist Mission Karmayogi in its efforts to achieve its goals "Vikram Menon, the Task Team Leader for the project at the World Bank, explained the situation. "This will help to the development of new competencies inside India's public sector," says the minister.
The International Bank for Reconstruction and Development (IBRD) loan, worth $47 million, has an ultimate maturity of 11 years, with a grace period of 4.5 years built-in.
The National Programme for Civil Services Capacity Building ('NPCSCB') – "Mission Karmayogi" – was started in September 2020 as part of the National Programme for Civil Services Capacity Building.
Read Also – India's Finance Nirmala meets with World Bank President