World Lung Cancer Day is an annual observance held on August 1 each year. This important event was established to increase awareness about the disease and promote further research into the disease.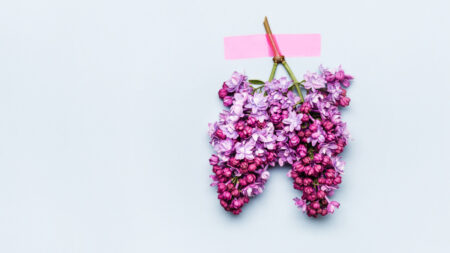 Lung Cancer- More Common Than You Think
According to the World Cancer Research Fund International, lung cancer stands as the second most prevalent cancer globally, being the leading cancer among men and the second most common among women. In 2020 alone, there were over 2.2 million new cases of lung cancer reported.Hungary and Serbia held the highest overall rates for lung cancer, with Hungary having the highest incidence for both men and women. In India, it constitutes 5.9% of all cancer cases and accounts for 8.1% of all cancer-related deaths, according to the Indian Council for Medical Research (ICMR).
Smoking remains the primary cause of lung cancer, with evidence supporting associations between the disease and previous lung conditions, occupational exposure, and indoor air pollution. Moreover, drinking water with arsenic and high-dose beta-carotene supplements in current and former smokers have been linked to increased lung cancer risks. Some evidence also suggests that consuming red meat, processed meat, and alcoholic drinks might elevate the risk.
The Origins of World Lung Cancer Day
World Lung Cancer Day finds its origins in the collective efforts of multiple organizations, driven by a shared objective to facilitate meaningful discussions about lung cancer and its research. In 2012, the Forum of International Respiratory Societies joined forces with the International Association for the Study of Lung Cancer and the American College of Chest Physicians in conceptualizing this campaign. The Global Lung Cancer Coalition also made noteworthy contributions to this initiative, continuing to be a prominent advocate for individuals affected by lung cancer by bringing their voices and stories to the forefront.
World Lung Cancer Day: Its Vision
The primary objectives of World Lung Cancer Day are twofold. Firstly, it aims to raise public awareness about lung cancer, shedding light on its risk factors, preventive measures, and the importance of early detection. This awareness campaign seeks to empower individuals with knowledge and understanding, encouraging them to take proactive steps in their lung health.
Secondly, World Lung Cancer Day seeks to challenge the stigma that often surrounds the disease. Lung cancer carries a burden of unfair judgment and misconceptions, which can impact patients both emotionally and practically. By addressing these misconceptions head-on, the day strives to promote compassion and support for those affected by the illness, fostering a more understanding and empathetic society.
Bringing in Resources for Research
Beyond raising awareness and combating stigma, World Lung Cancer Day serves as a crucial platform to advocate for increased funding and research efforts in the field of lung cancer. The campaign aims to rally support from governments, organizations, and the general public to channel resources into critical research endeavors. These efforts seek to drive innovations in lung cancer diagnosis, treatment options, and overall patient care, ultimately improving outcomes and quality of life for those facing the disease.
Central to the success of World Lung Cancer Day is its ability to unite various stakeholders on a global scale. Patients, caregivers, healthcare professionals, and advocacy groups come together and form a collective voice that resonates worldwide. This sense of solidarity and collaboration becomes a powerful force in the ongoing battle against lung cancer, thus emphasizing the urgent need for greater investment and research to address the disease's significant impact on society.
Over the years, World Lung Cancer Day has grown in importance, with various events and initiatives being organized across the globe. This continued momentum reflects the unwavering dedication to the cause and the recognition of lung cancer as a pressing public health concern. Through persistent efforts and widespread participation, the day continues to make a meaningful impact in the fight against lung cancer, offering hope for improved outcomes and, ultimately, a world free from the burden of this devastating disease.