1
February 18, 2023
Indian Star batsman Smriti Mandhana has been named captain by Royal Challengers Bangalore for Women's Premier League's inaugural edition (WPL). The announcement was made through the video posted on social media by RCB, which had messages from all former captain Virat Kohli and current captain Faf du Plessis.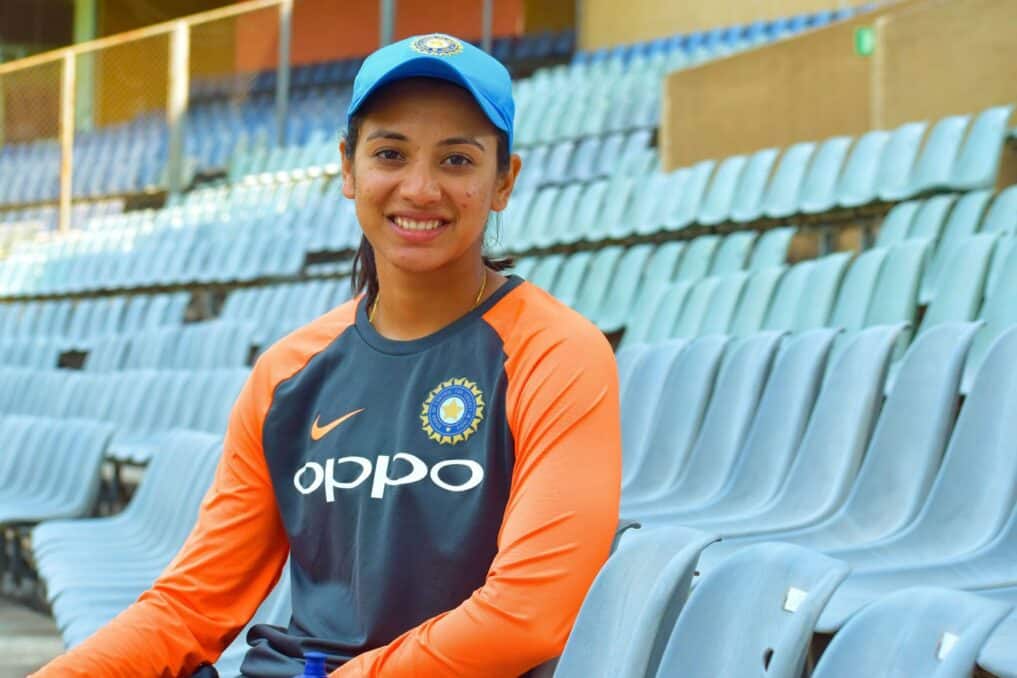 Table of Contents
"From one No. 18 to another, from one captain to another, Virat Kohli and Faf du Plessis announce RCB's captain for the Women's Premier League – Smriti Mandhana," the franchise tweeted.
"Now it's time for another No. 18 to lead a very special RCB team in the WPL. Yes, we're referring to Smriti Mandhana. Smriti, go ahead. "You have the best team and fans in the world behind you," Kohli said in the video message.
It is a tremendous honor to captain the Royal Challengers Bangalore; what an incredible franchise with so much history and great players just walking through that dressing room. I am confident that our women's captain possesses all of the qualities required to lead RCB. Best wishes, Smriti Mandhana. "See you at the games," said du Plessis.
Smriti Mandhana: The most expensive player in the WPL auction
Mandhana was bought by the Bangalore-based franchise at a whooping price of Rs.3.4 crore in the inaugural women's premier league 2023 auction in Mumbai. Her name was the first that came up for the bidding in the marquee set, but after an intense bidding war between Mumbai, Bangalore finally managed to get her at the record-breaking price. She became the most expensive player in this year's auction, beating the likes of Harmanpreet Kaur, Ellyse Perry, Ashleigh Gardner, and Beth Mooney.
Mandhana also appeared in the video. She thanked the RCB management for their support. "It's a great feeling to hear Virat and Faf speak so highly of leading RCB. And I'd like to thank RCB management for providing me with this incredible opportunity, "In the announcement video, Mandhana stated. "I am looking forward to receiving all of your love and support, which I am told are the best in the world. And I promise to give you my all to succeed in the WPL ", she explained.
Smriti Mandhana: Captain Material
Smriti has also led the Indian national team in 11T20 internationals. She was also the captain of Trailblazer in the Women's T20 Challenge, a women's tournament predecessor to the WPL. She leads the team to the 2020 title.
RCB has assembled a very strong squad for the first WPL season, with the likes of Smriti Mandhana (now captain), Sophie Devine, Ellyse Perry, Renuka Singh, and Richa Ghosh in the squad. They will definitely start the tournaments as favorites.