England all-rounder Sam Curran on being the most expensive player in the IPL auction. He shared that he was a little bit nervous and having trouble sleeping before an IPL auction night on Friday.
Table of Contents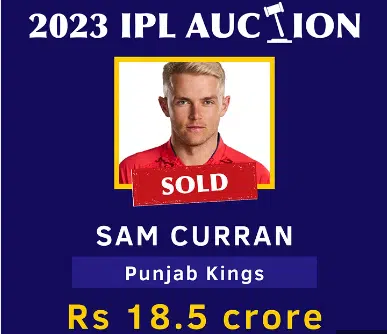 In the IPL auction, if anyone got lucky and hit a jackpot, it was none other than England all-rounder Sam Curran. The all-rounder who showed great enthusiasm in Australia at the recently concluded Cricket T20 World Cup was in high demand at the IPL auction for the upcoming season. Punjab Kings roped him in for INR 18.50 crore after the bidding war.
Sam Curran and other player's auction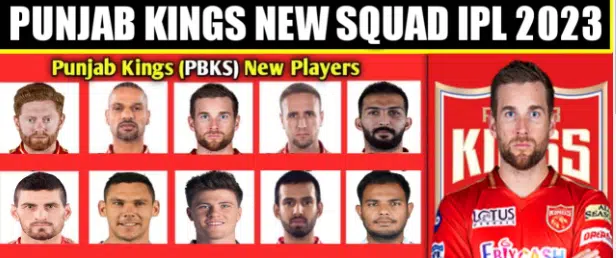 Curran's auction value made him the most expensive player in the history of the IPL (Indian Premier League). He overtook the record of Chris Morris, who held the previous record and was brought in by the RR (Rajasthan Royals) for INR 16.25 crore in the last year of 2021. But this year not only Sam Curran but other all-rounders also get heavy interest. MI (Mumbai Indians) buy Green for INR 17.50 crore, which makes him 2nd most expensive player in this upcoming IPL season league. Ben Stoke was in the team of CSK (Chennai Super Kings) for INR 16.25 crore.
Sam Curran's IPL history
He started his IPL journey by playing for Punjab King's side four years ago, and now he returns to the northern part of the country in the same debut team, where his teammates are some of his countrymen as well, like Liam Livingstone and Jonny Bairstow. He is playing for the same team, where his journey in the IPL started for him with Punjab, where he made his debut four years ago. So, going back to the same team seems fantastic, and he is looking forward to joining his few English teammates as well.
He is capable of delivering strong performances on the Punjab Kings team, who are still considered for their maiden IPL trophy. He claimed that playing for the Punjab team in his first session, he was truly aware of Mohali and wanted to leave an inspiration from his undoubtful performance at the Cricket T20 World Cup, where he held the position of Player of the tournament and in the final against Pakistan Cricket team he was Player of the match.
Sam Curran react on being an most expensive player in IPL
Sam Currant in a recent interview with Star Sports show 'Cricket Live – Auction Special' released a statement, which mentions," I didn't sleep much last night before the IPL auction, and was a little bit excited, nervous also about how the IPL auction was going to go. But yes, absolutely overwhelmed and incredibly humbled that I managed to get from what I did. I never had any expectations to receive that kind of thing."
He also mentions in his statement, "I know the stadium (where the IPL is supposed to be held). I know about Mohali (a district in Punjab) pretty well, so that obviously is a little of an advantage (for him also try to perform well), having some familiar teammates who'll help me. And yeah, I feel confident going into this tournament (about performance), where I've come off a fantastic world cup with a fantastic performance. And yeah, it's amazing. I'm just incredibly excited. It's only a few months away till I will be coming to India for the IPL, but it's incredibly exciting.
It's a massively big opportunity for me, which I'm so excited about. It's incredible as you can probably imagine what is going to be. There are so many things running through my mind in that situation, and yeah, it's absolutely incredible, very overwhelming."