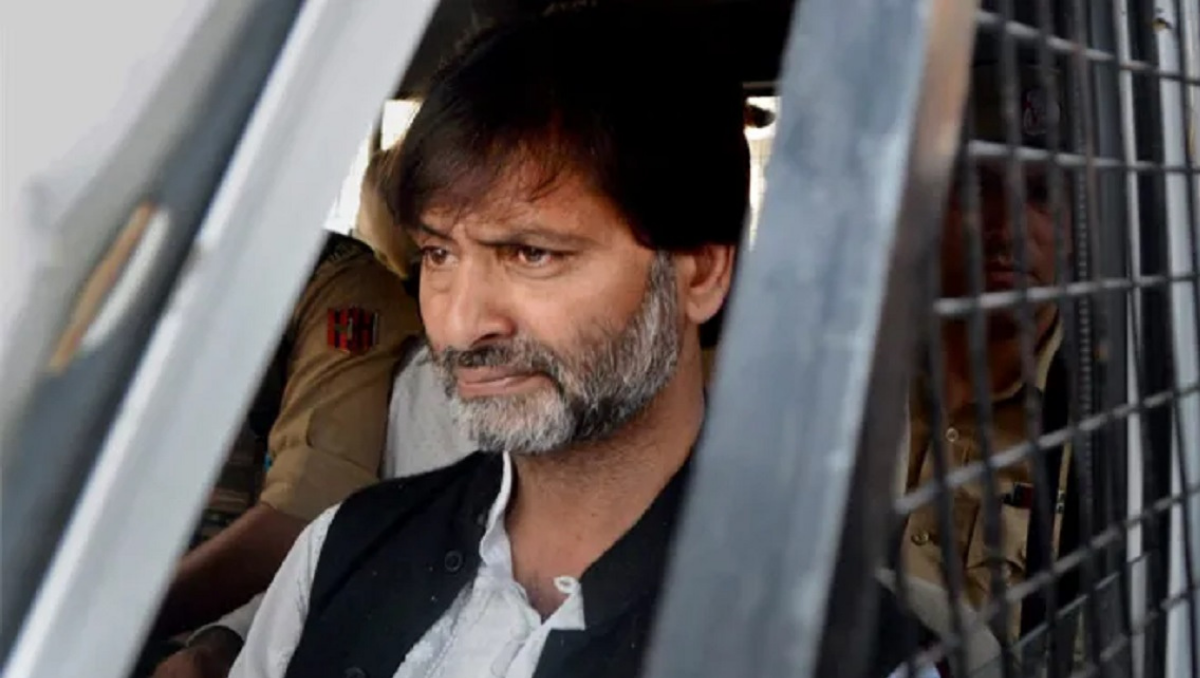 As Yasin Malik didn't have a lawyer, in this case, the court-appointed lawyer confirmed that Yasin is not contesting the charges leveled against him.
Yasin Malik, the separatist leader of Jammu and Kashmir, pleaded guilty to all terror charges. Charges also include those under the stringent Unlawful Activities Prevention Act (UAPA), before a Delhi court on Tuesday. He accepted the cases against him involving alleged terrorism and secessionist activities that shook the Valley in 2017.
He is charged under UAPA Sections 16 (terrorist act), 17 (raising funds for the terrorist act), 18 (conspiracy to commit terrorist act), and 20 (membership in terrorist gang or organization), as well as IPC Sections 120-B (criminal conspiracy) and 124-A (sedition).
The court also stated that Malik had set up an elaborate global structure to raise funds for terrorist and other illegal activities in Jammu and Kashmir in the name of the "freedom struggle."
The case will be heard again in court on May 19 to determine the length of Malik's sentence.
The court also framed charges against other Kashmiri separatist leaders like Shabbir Shah, Md Yusuf Shah, Aftab Ahmad Shah, Altaf Ahmad Shah, Nayeem Khan, Bashir Ahmad Bhat, Shabir Ahmad Shah, Abdul Rashid Sheikh, Naval Kishore Kapoor, etc.
Who is Yasin Malik?
Yasin Malik, the former president of the Jammu and Kashmir Liberation Front and a pro-Pakistan separatist leader, is accused of funding terror in Kashmir. He was arrested in connection with funding and perpetrating terror on Indian soil. In addition, he is accused of kidnapping former Chief Minister and later Home Minister Mufti Sayeed's daughter Rubiya Saeed.
Yasin Malik is also charged with the assassination of four Air Force officers in January 1990. Squadron Leader Ravi Khanna was one of the four Indian Air Force personnel killed by Yasin Mallik and other JKLF terrorists while waiting to board buses at Sant Nagar Crossing. On January 25, 1990, 40 personnel, including a female official, were injured in a shootout led by Malik himself.
Yasin married Pakistani artist Mushaal Hussein Mullick in 2009. Yasin Malik crossed the borders into Pakistan-administered Kashmir to receive training at one of the camps there. In 1989, he returned to the Kashmir Valley as a founding member of the Jammu and Kashmir Liberation Front (JKLF).
In 2006, when the former Prime Minister Dr. Manmohan Singh wanted to connect to all sections of Kashmir politics, he had invited Jammu and Kashmir Liberation Front (JKLF) chief, Yasin Malik, to his official residence. He grabbed attention when in 2008 he has invited to India Today Conclave as a speaker.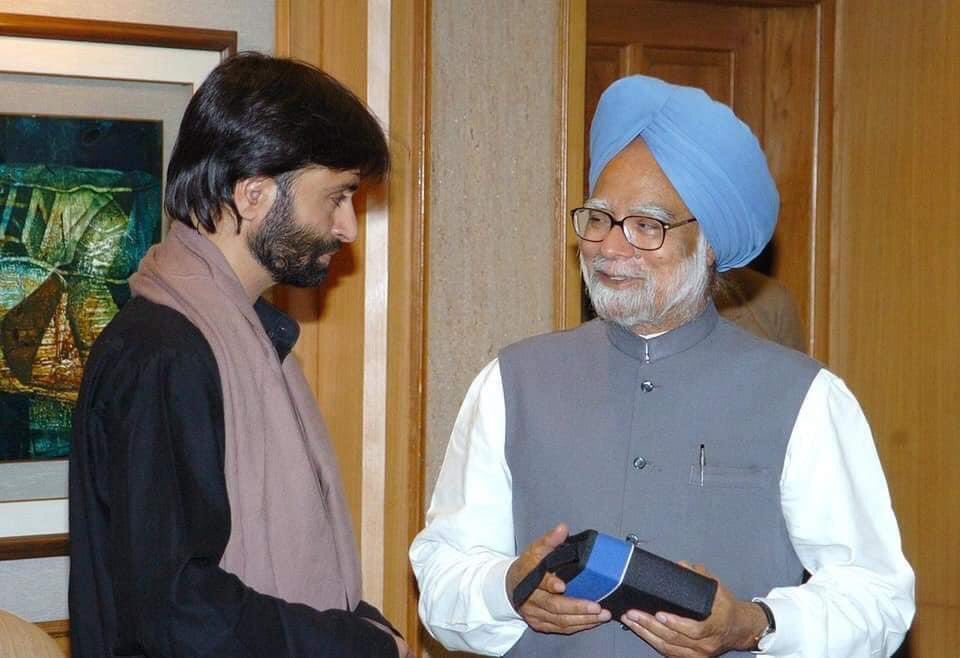 Direct Recipients of Terror Funds:
In March, the court stated that it is prima facie established that Shabir Shah, Yasin Malik, Rashid Engineer, Altaf Fantoosh, Masrat, and Hurriyat/Joint Resistance Leadership (JRL) were direct recipients of terror funds.
The court also stated that there appeared to be a criminal conspiracy behind the large-scale protests, which resulted in massive violence and arson.
According to the court, Malik set up an elaborate structure and mechanism around the world to raise funds for terrorist and other illegal activities in Jammu and Kashmir in the name of the "freedom struggle."
During the course of the arguments, the court reportedly noted that none of the accused have argued that they do not have a secessionist ideology or agenda, or that they have not worked for or advocated for the secession of the former state of Jammu and Kashmir from the Union of India.
Witness after witness has testified that the All Parties Hurriyat Conference (APHC), its factions after division, had only one goal in mind: the secession of J-K from the Union of India.