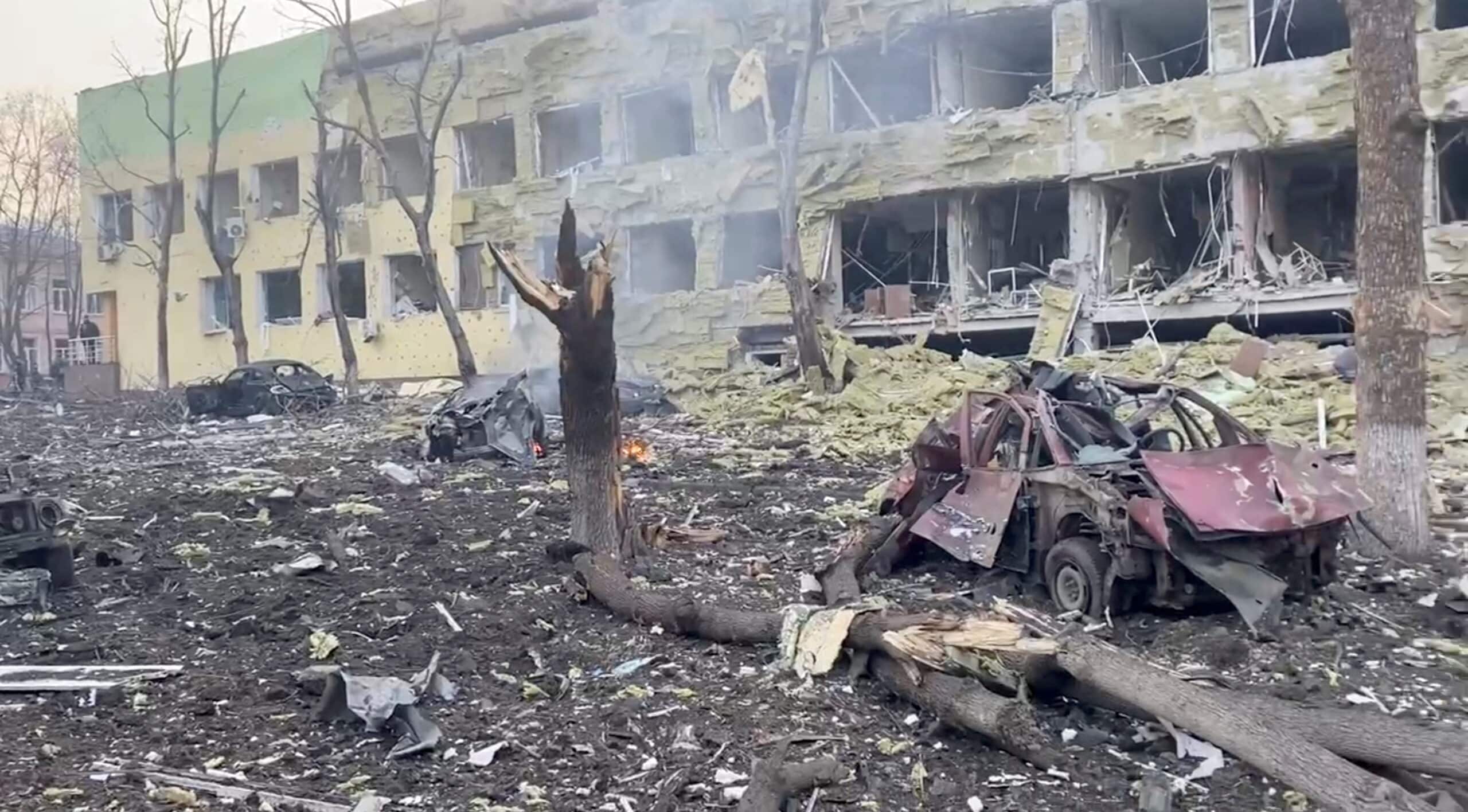 After an attack on a maternity unit in the southern Zaporizhzhia region.
President Volodymyr Zelensky on Wednesday accused Russia of bringing "terror" and murder" to Ukraine. Zelensky posted on social media and said that the enemy had once again decided to try to achieve with terror and murder what it was unable to do for nine months and will not be able to achieve. 
Instead, he continued and went on to say that, it will only be held accountable for all the harm it has brought to their nation.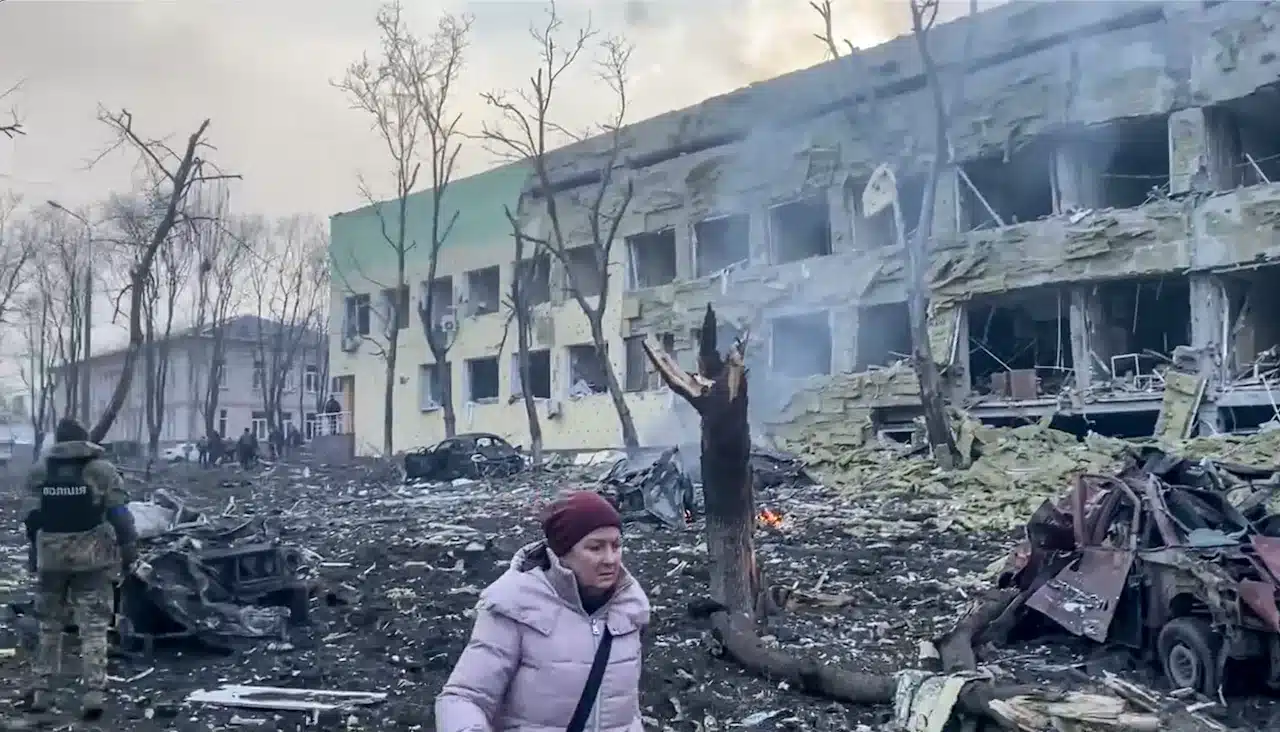 Recent updates
According to Ukrainian emergency services, the infant died as its mother and doctor were being pulled from Vilniansk's wreckage.  Since Moscow invaded the nation in February, Russian strikes have struck Ukrainian hospitals on multiple occasions.
Sources say that Russian airstrikes on Wednesday killed a newborn baby in a maternity unit in Ukraine and two other civilians elsewhere, while President Volodymyr Zelensky accused Russia of "horror and murder".Russian rockets reportedly struck a building overnight in Vilniansk, a city in the southern Zaporizhzhia region, according to Ukrainian emergency services.
This is the most recent attack to target medical facilities since the war started nine months ago. They broadcast footage of paramedics attempting to rescue a guy who was caught waist-deep in the debris of what seemed to be the demolished maternity ward. In a statement, they claimed that the two-story building of the maternity ward was damaged as a result of a rocket strike on the territory of the local hospital.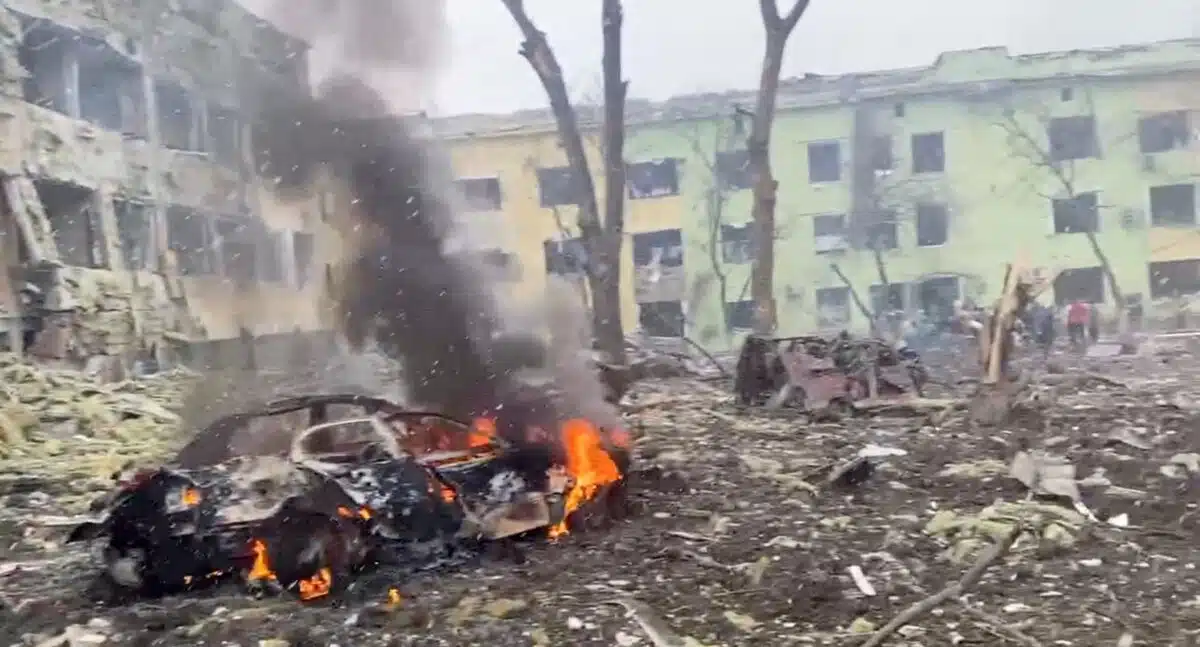 Details of the "terror and murder"
They said that there was a doctor and "a woman with a newborn baby" in the building at the time. According to rescuers, the baby passed away while the mom and doctor were being pulled from the rubble. Nobody else is believed to be trapped beneath the debris, they added, based on early information.
Since Moscow's invasion of Ukraine on February 24, Russian attacks have targeted Ukrainian hospitals numerous times, including in Mariupol, a port city that experienced a protracted siege before falling under Moscow's authority
Three people were killed in the attack on the Mariupol hospital in March, including a youngster. The strike was denounced by Ukraine and its friends in the West. It was "staged," according to Moscow. In other news, the northeastern Kharkiv region's governor, Oleg Synegubov, reported that two persons were killed on Wednesday during the bombardment of a residential building and a clinic.
Kupiansk was shelled at around 7:40 a.m. Both a clinic and a nine-story residential structure sustained damage. A 68-year-old male and a 55-year-old woman tragically passed away, Synegubov wrote on social media.
Following the attacks, Zelensky posted on social media, upon which he said that the adversary has once again decided to try to achieve with terror and death what it was unable to achieve for nine months and will not be able to achieve.
---
Read More: Ukraine President Zelensky accuses Russia of "crazy" tactics on the Eastern Front
---
Tackling the issues
This Monday, the World Health Organization reported that it had counted more than 700 assaults on Ukrainian medical facilities since the start of Russia's invasion.
Numerous hospitals and healthcare institutions are no longer completely operational as a result of ongoing attacks on the energy and health infrastructure, according to Hans Kluge, regional director for Europe at the UN agency for health.
In advance of winter, Russia deliberately attacked Ukraine's electricity infrastructure, seriously damaging it, according to Kluge, which "is already having devastating repercussions on the health system and on the people's health." Nearly 45 kilometers from the front line, the little hamlet of Vilniansk was the target of 10 fatal Russian airstrikes last week, according to officials. It can be found in the Zaporizhzhia region, which Moscow asserted to have annexed despite not having complete control over the area.