Alibaba is all set to sell shares of Zomato worth 200 million dollars, via a block deal.
Alibaba is all set to sell shares of Zomato worth 200 million dollars, via a block deal.
Alibaba Group Holding Ltd. plans to sell a stake of about 3%, in the Indian food-delivering firm, Zomato Ltd.
The e-commerce giant, Alibaba, based in China, now owns a 13.3% stake in Zomato Ltd. Both Alibaba and Zomato did not prefer to comment to Reuters, regarding the same.
Zomato's Shares
The partial exit of the e-commerce firm, Alibaba, has come at a time when Zomato has had a series of layoffs at the senior level.
Zomato's plan to reduce its workforce resulted in layoffs
Alibaba had earlier invested in Zomato through Ant Financial, and Alipay would be bringing down their stake to around 10 percent, by selling off the shares of Zomato at a discount rate of about 5-6 percent.
This development came just a few months after Uber Technologies decided to sell its 7.8 percent stake in Zomato for 392 million dollars, through block trade on local exchanges.
The share price of Zomato has fallen by over 55 percent in the current year, and also the company has gone through sharp revenue growth in the recent past.
The block deal
The block deal on Wednesday will likely be at a 5% to 6% discount to Zomato's Tuesday close of 63.55 rupees, as per reports. The block deal is said to have happened at the discount rate of bringing the price of the shares by a marginal amount.
Morgan Stanley, the investment bank, would be the broker of the deal.
About Alibaba
Alibaba Group Holdings Ltd, commonly known by the name, Alibaba, is a Chinese Multinational e-commerce Company, that is specialized in retail, technology, and the internet.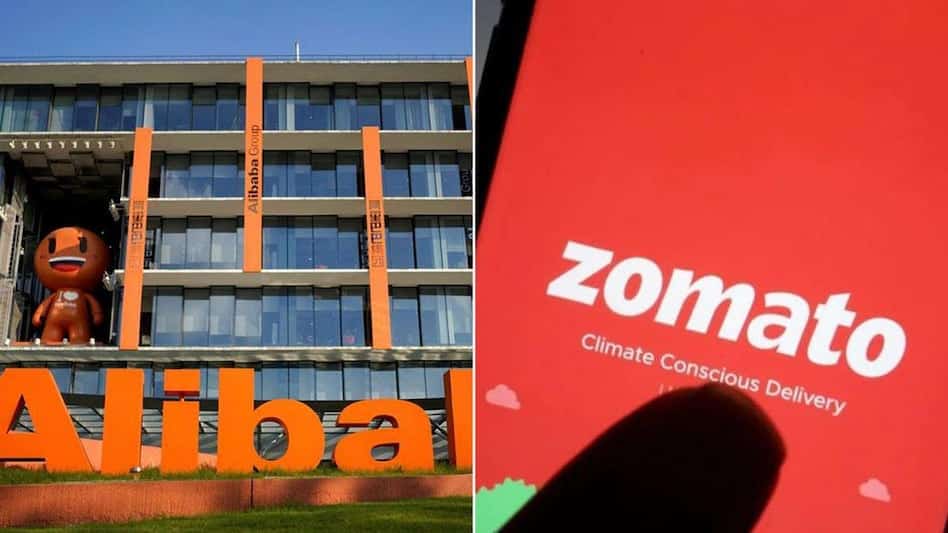 Rankings of Alibaba
In September 2014, Alibaba's Initial Public Offering (IPO) on New York Stock Exchange, raised 25 billion US Dollars, giving the company a market value of 231 billion USD and, by far, then the largest IPO in world history.
It was also ranked as the fifth-largest Artificial Intelligence company. Also, one of the biggest venture capital firms and investment corporations in the world as well as the second largest financial services group behind Visa via its Ant group.
---
Read More: 57-YEAR-OLD HOSPITALIZED DUE TO WORSENED SYMPTOMS OF B12
---