Sexual assault happens when someone touches another person in a sexual manner without their consent
(source: https://rapecrisis.org.uk )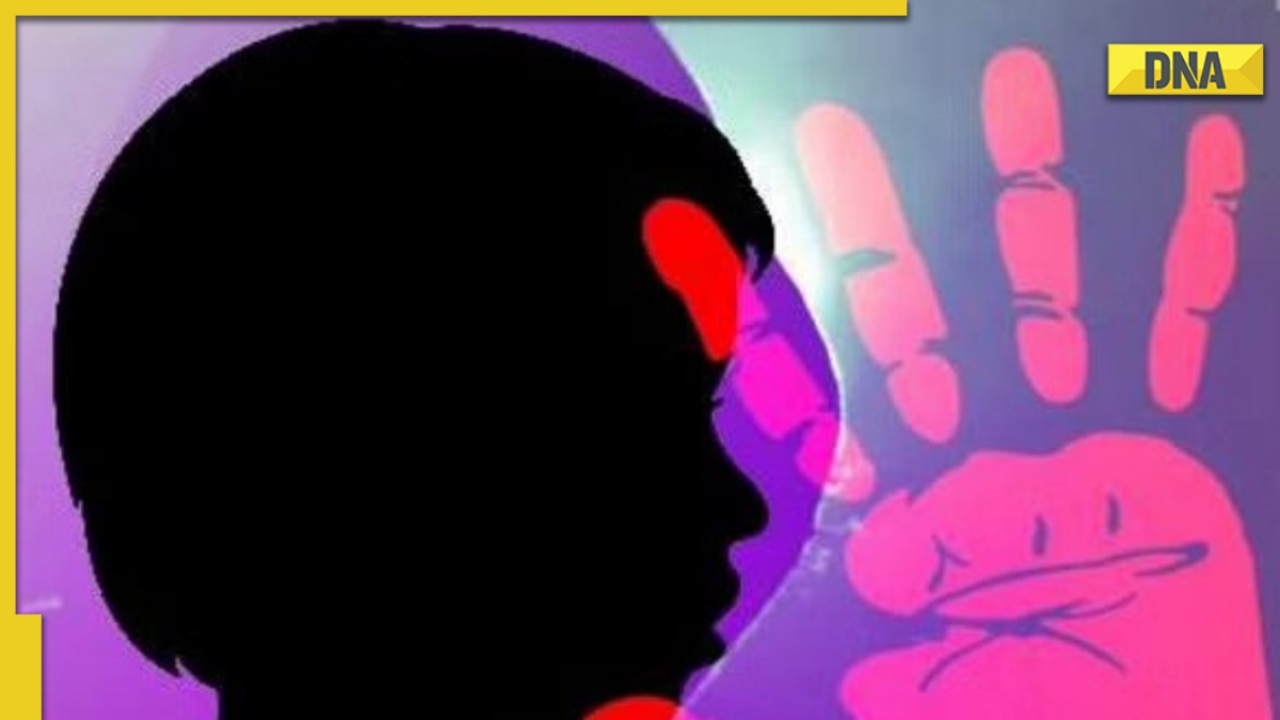 Source : dnaindia.com
Children are considered to be a pillar of our country's future generation, but the question slides in when we say are they safe enough to even be a part of the future?
A child goes through a series of development which includes from the age of 5 to 7 years, the child grows physically and learns how to move and use their body parts example: how to hold a spoon, in this period they also get socially developed like playing with other kids and making friends.
Then slides in the middle part of the childhood ranging from age (8-11 years) in this age children develop more physically and they understand society and themselves in a better way. The end of this age circle starts with puberty.
Puberty, In this phase males and females, go through a big transition physically and mentally for example: Physically, males start growing mustaches and body hair; In females, this marks the beginning of their menstrual cycle. Mentally the changes that they face are a wide variety of mood swings, depression, and anxiety.
These are the stages of development, which contribute a lot to a child's future Physical and mental growth. This period forms most of the experiences of one's life.
A 12-year-old boy who resided in Delhi, the capital of India was brutally gang raped and beaten up by his neighbors and a relative. The boy is suffering for his life currently in ICU in the LNJP hospital, Delhi.
The boy, fought for his life as reported by the Delhi Commission for Women (DCW) chief Swati Maliwal took cognizance of the matter and wrote a letter to the SHO as she stated about the brutal rape of the innocent dated 18th September. She opened up with other facts which were staggering.
The accused inserted a rod in the victim's private parts and he was allegedly "beaten up with bricks and rods" as stated by The DCW, Swati Maliwal.
The FIR was registered six days later to this brutal incident, dated September 22. It was reported that the child suffered from brutal injuries in his private parts and the parts where he was beaten up severely by a rod and bricks. The moment police approached this was marked as a "very serious case" and the investigation started immediately.
The level of brutality this innocent-faced is something that is beyond words: the days of growth and exploration suddenly flipped into days filled with a number of questions.
Rape is now not counting the gender, the accused when roaming freely with a huge and happy welcome then whom to be scared of?
Social control is something that every society is practicing for a peaceful system or order of the maintenance of society. But what if the means of social control are weak in some or the other way?
When a victim gets trapped in the trap of brutality, then who gets captured in the system the emotionally drained family and their dead expectations of justice, because nothing can reverse the crime that has been committed.
Anyone who is exposed to these types of brutal actions in their life gets understanding and healing from the mental and physical trauma for years. One nonsensical approach and someone's life is at stake which one might even end.
Even marking the conditions of the parents of anyone who experiences this, they cry and plead for help and justice; for the right they deserve, so that their child could be trusted by anyone who belongs to society. In this case, the innocent wasn't even safe with his own relative.
The facts can be triggering, but they are unraveling the reality of how no gender, race, or clothing style has ever actually saved anyone from this evil practice of sexual harassment and assault.
Read More: AI Space Factory Creates The First 3D Printed Lunar Structure With NASA