India's Act East Policy implies nurturing greater cooperation among Indo-Pacific nations, which ranges from political-economic to cultural spheres. It took a new shape with the commencement of the 12th World Hindi Conference in Fiji. External affairs minister Jaishankar has stated that the true meaning of a democratic world order is understanding and accepting the diversity of our world. Furthermore, he highlighted "The era when progress was equated with westernisation is now behind us. Many languages and traditions that were suppressed during the colonial era are once again finding a voice on the global stage".
India's relationship with Fiji dates back to 1879 when Indian laborers were transported(indenture system) to work on sugarcane plantations. During the period of 1879 and 1916, around 60,000 Indians migrated to Fiji and settled there. As Fiji has a significant Indian population, the World Hindi conference will strengthen the language.
Table of Contents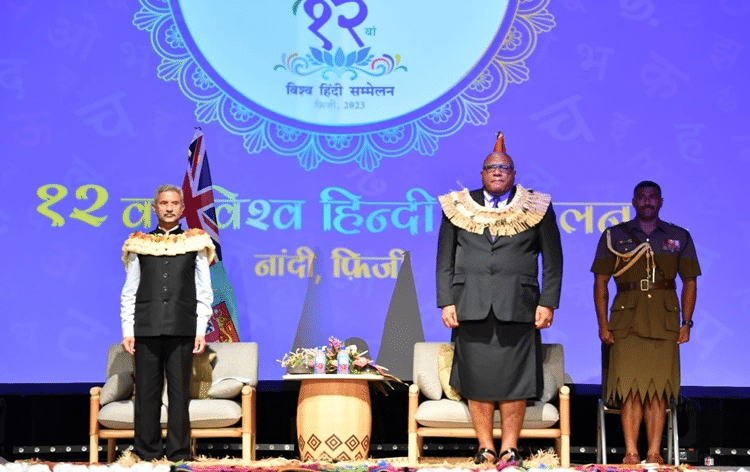 India's strategic interest in Fiji
Fiji's location in the pacific ocean will be an opportunity for India to further its national interest. Indian origin in Fiji comprises 38 percent of the total population, which will be a treasure for India in enhancing its foreign investment, trade (timber, fish, gold, copper and hydropower), lobbying in government in favor of India's interest, tourism etc. with the recent, Chinese adventures in Indo pacific in which Frank Bainimarama (the Leader of the Opposition of the Republic of Fiji) is inclining towards the China evident with his "look north policy", further with the probable military base in Solomon islands, its false claim in territories surrounding SCS and creation of of artificial island on South China Sea, the policy of string of pearls are threatening the rule based order in Indo-Pacific region as well as India's sovereignty.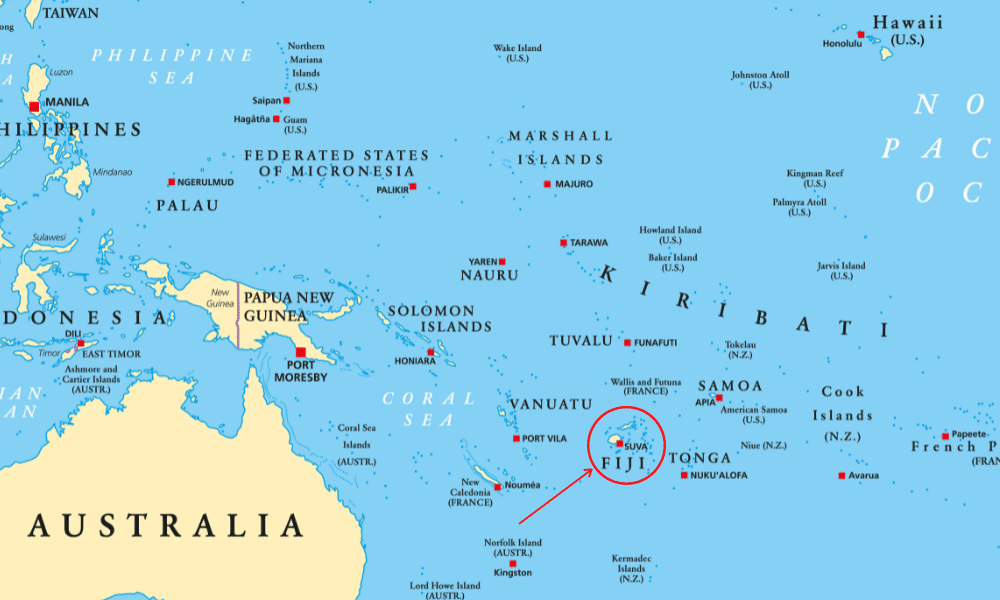 India's initiatives to strengthen ties with Fiji
By awarding of the Indian diaspora via Pravasi Bhartiya Divas (PBD), Grant in aid for road construction in kieuva, mobile library etc, employment opportunities via ITEC, Relief aid of US$100,000 for cyclone Tomas, Public Private partnership in healthcare, COVID-19 vaccines distribution during pandemic.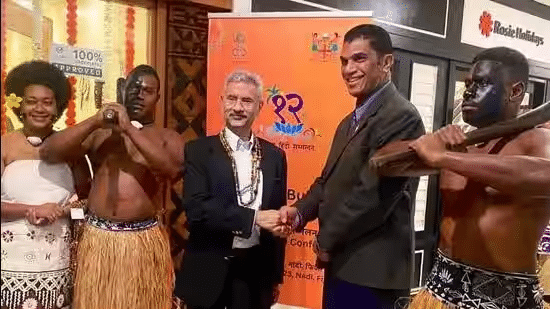 India's relationship with Fiji has been strengthened with the visit of the Fiji leader to Bangalore. He stated that he looks forward to cooperating in meeting climate change targets and in ensuring common democratic values in the Indo-Pacific region. Further, he is looking forward to developing ties with other like-minded democracies like India and tackling challenges like climate change.
During his visit, Dr. Prasad and India's Minister for Petroleum and Natural Gas and Housing and Urban Affairs, Hardeep Singh Puri, negotiated a future Indian support to Fiji in its energy transition by providing the required technology, following that climate-smart infrastructure. Mr. Puri reiterated Fiji of India's backing to the housing sector of the pacific nation.
However, China, with Checkbook diplomacy, has advanced its footprint and way ahead than India in the Indo-Pacific regions. In order to Counter Chinese hegemony and to safeguard India's interest in the Indo-Pacific and sovereignty, it should actively engage in Indo-Pacific nations through quality investment, act as the voice of the global South by providing technical expertise to smaller nations, as well as act on behalf of the global south in raising issues faced by such countries in the multilateral institutions such as UN,WTO etc.