Riots in Brazil erupted as hundreds of supporters of Brazil's former president Jair Bolsonaro raided the national Congress, presidential palace, and Supreme Court. President Lula accused Bolsonaro of this incident of unrest, meanwhile, Bolsonaro denied his involvement. PM Modi twitted and expressed his concern.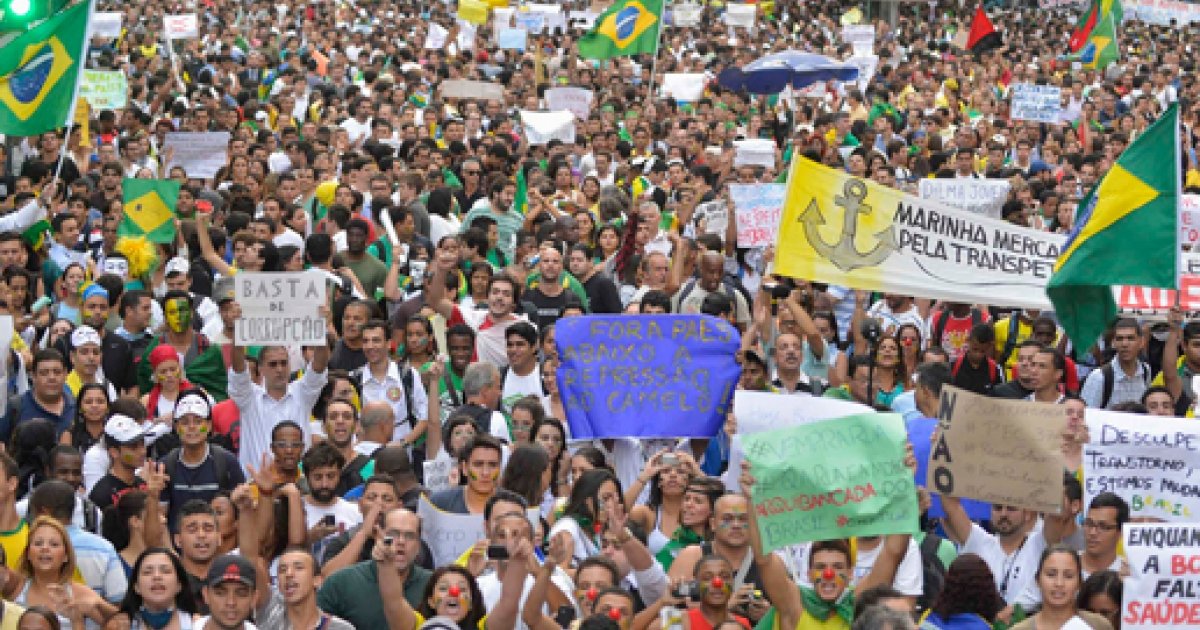 Protests turned into riots in Brazil
Thousands of supporters of far-right leaders escalated the riot in Brazil. They raided the national Congress, the presidential palace, and the Supreme Court. Brazil, which elected its president a week ago where leftist leader Lula takes the oath of President.
Lula, who is 77 years old had won the decisive October election after bitting the then president Bolsanaro, a far-right leader. After the results of the election came out, the supporters of Bolsanaro have been protesting and demanding military intervention to stop Lula from taking the Presidentship.
Lula toured the raided places and he accused Bolsanaro of these violent outrages in Brazil. However, Bolsanaro has denied all allegations and tweeted that he has no role in these protests. He rejected the 'baseless' accusations and he defended the right to 'peaceful protests'.
President Lula toured the Supreme Court building to see the damage for himself after the riots in Brazil.
In a media briefing, Brasilia's Civil Police said that 300 people have been arrested.
The city's governor, Ibaneis Rocha, has been removed from his post for 90 days by the Supreme Court after the riots breakout. Justice Alexandre de Moraes accused the governor of failing to prevent the riot and of being inactive in the face of the attack. The governor has apologized for Sunday's riots.
In response, Pro-democracy rallies are being called by leftist leaders and groups across Brazil to extend their support to the government.
The veteran left-wing leader and president Lula was forced to declare emergency powers before dispatching the national guard into the capital to restore order amid the riot.
Lula also ordered the complete closure of the center of the capital – including the main avenue where governmental buildings are at least for 24 hours.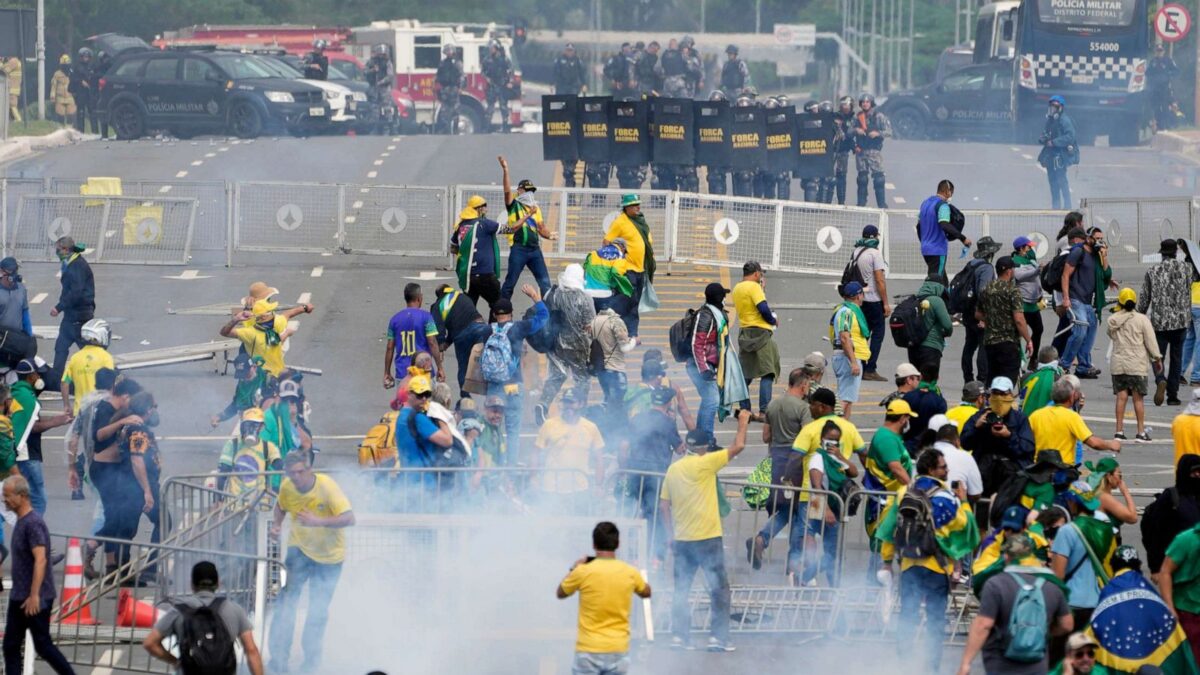 The reaction of world leaders to riots in Brazil
Prime Minister Mr. Modi expressed his deep concern today over the incident. He wrote on Twitter, " I'm deeply concerned about the incident of rioting and violence against the State institutions in Brasilia. Democratic traditions must be respected by everyone. New Delhi extends full support to the Brazilian authorities,".
He emphasizes the fact that 'democratic tradition must be respected by everyone'.
US President Joe Biden in his tweet expressed his concern and said, "I condemn the assault on democracy and on the peaceful transfer of power in Brazil. He said, Brazil's democratic institutions have Washington's full support and the will of the Brazilian people must not be undermined."
Antonio Guterres, the United Nations General Secretary expressed his grief concern over the incident in Brazil.
He tweeted, "I criticize today's attack on Brazil's democratic institutions. The honest will of the Brazilian people and the country's institutions must be respected. He said that he is confident that it will be so. He urged that Brazil is a great democratic country."