Brazilian President Lula and American President Biden met on 10 February, this Friday, at the White House and discussed similar battles between their nations in preserving democracy, fighting climate change, and other issues.
President Joe Biden welcomed Brazilian President Lula at the White House on Friday. The former declared how both nations saw democracy ultimately overcome the challenge of far-right mobs that had stormed their government halls of power in an attempt to reverse election victories.
Highlights
"Both our nations' strong democracies have been tested of late—very much tried, but both in the United States and Brazil, democracy prevailed," President Biden said before their Oval Office meeting began.
The electoral wins of both Biden and Lula are familiar. In the 2020 presidential elections, Joe Biden beat then-President Donald Trump, a rightist and conservative leader, to secure a win in the electoral race. Similarly, he, the leftist Workers' Party leader, defeated the "Trump of the Tropics," right-wing leader Jair Bolsonaro, in the recent elections.
President Luiz said Brazil was marginalised for four years, and referring to the former President said " His world began and ended with fake news."
President Biden broke into hilarity and said Lula's complaint sounded familiar, an apparent dig at his predecessor, Trump.
Americas' Area of Interest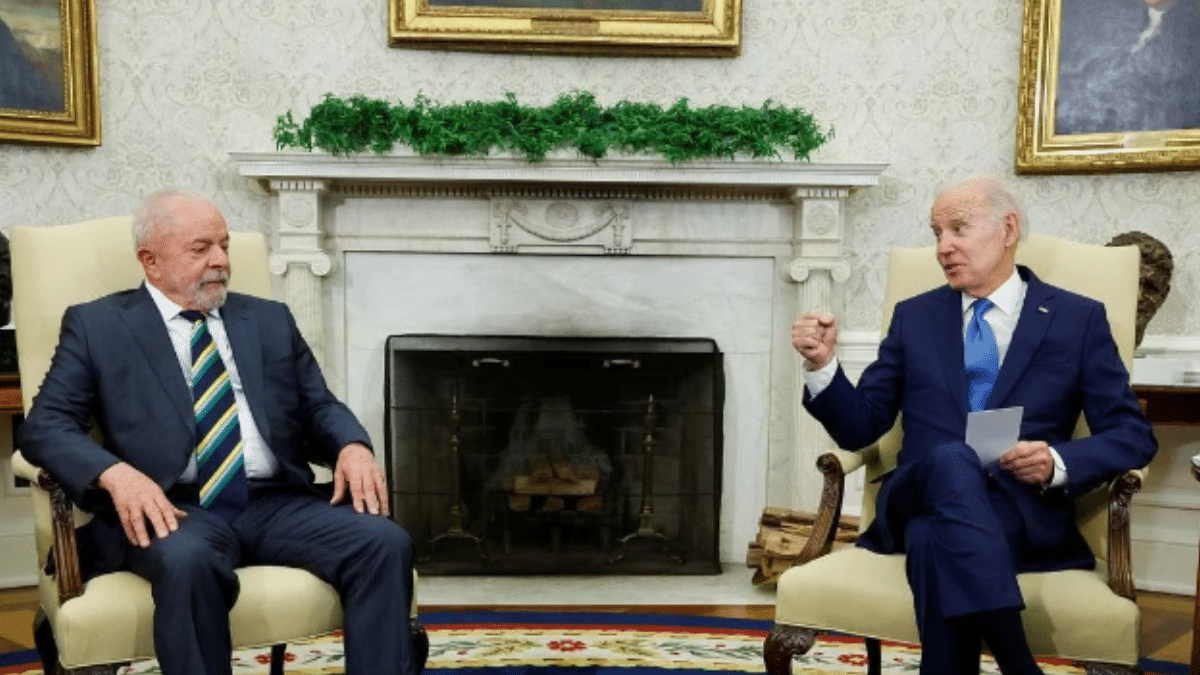 Besides democracy, America's two biggest democracies also discussed other issues such as Russia's invasion of Ukraine, Migration, Insecurity in Haiti and climate change as well as efforts to root out deforestation in the Amazon, as per the White House.
In 2020, Biden proposed collaboration with global partners to create a $20 billion fund to encourage change in Brazil's approach to the Amazon, and speculations were rife that the Biden administration would be announcing a major contribution during Lula's visit. However, the speculations were put to rest when both leaders released a joint statement stating that the U.S. administration only announced "its intent to work with Congress in the conservation of the Brazilian Amazon by providing funds, including initial support for the Amazon fund"
Climate has been the much talked about issue between the leaders since Lula's Presidential victory. Brazil seeks to re-start Amazon Fund, which was suspended under Bolsonaro's leadership which is an international cooperation effort to preserve the rainforests by raising donations to combat deforestation and promote sustainability.  
However, President Lula told the Press, no specific talks were on Amazon Fund but he had discussed the collective responsibility of richer nations in financing countries having forests.
On the Ukraine issue, both leaders had diverging views. Lula's government has declined to supply ammunition to Ukraine and he told the reporters on Friday that he had recommended  Biden create a group of nations to act as peacemakers. He said that there is a need to find a solution for the conflict to end, and opined that " The first step is ending the war, then negotiating on the further course of action."
The White House National Security Council Spokesperson, John Kirby on asking about Lula's recommendation replied that it's Ukraine's call to determine the possibility and appropriate timing of the negotiations as well as the circumstances.
Lula's visit – a bid to gain Legitimacy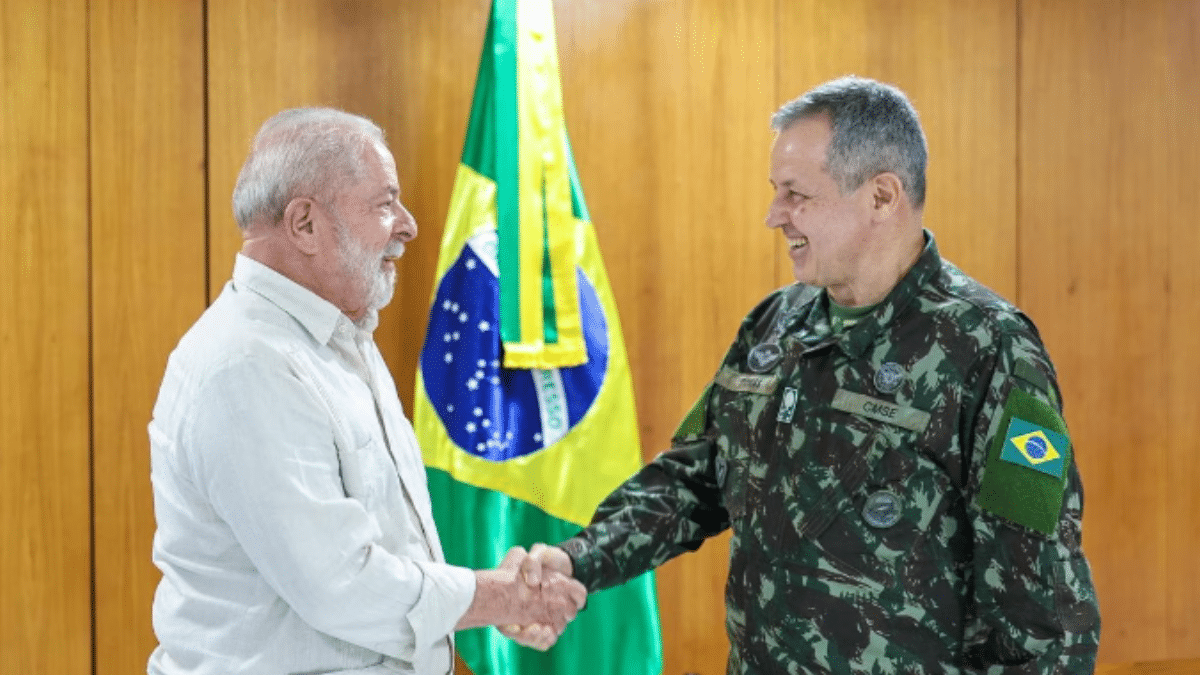 President Lula's visit comes as he works to restore Brazil on the global stage after Bolsonaro's term. However, experts believe that his visit to the United States was intended to garner support for the legitimacy of his presidency, as domestic conditions remain uncertain.
Back home, Lula's presidency continues to remain uneasy as some opposition lawmakers from Bolsonaro's party are calling for his impeachment. Lula has also sacked the commander of Brazil's armed forces, citing a " fissure in the level of trust" in the force's senior levels.
Oliver Stuenkel, an International Relations professor  associated with Getulio Vargas Foundation said "You have the environment and other stuff, but Lula 's meeting with Biden is an exercise in coup-proofing Brazil's democracy." He further added, "There is a real concern in the Brazilian government about the armed forces, and the biggest partner in restraining the armed forces is the United States."
Lula also met with other lawmakers including Vermont Senator Bernie Sanders and union officials before meeting President Biden. Sen. Sanders talked about the significance of the Amazon forests for the future, after his meeting with the Brazilian President.