The world is failing to keep up with the catastrophe that the alternating climate has transpired. Floods, droughts, heatwaves, cyclones, wildfires and erratic rainfall have posed a grave threat and the situation is more alarming than ever.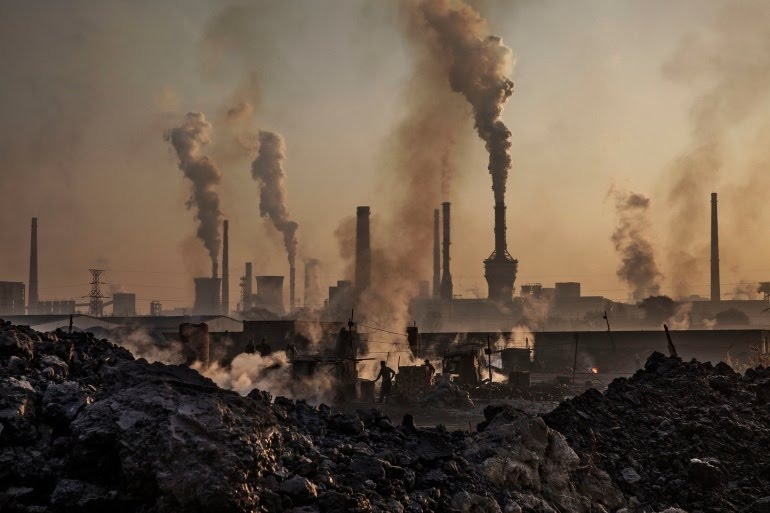 The recent reports of contrasting global climate change catastrophes are startling. The impact of climate change is exacerbating with time, as it stretches out to more and more geographical areas. Globally, 56% of people believe that climate change has had a significant impact on their lives, according to a World Economic Forum survey.
Recent events of climate change catastrophes ranging from India's hindered rainfall and series of flash floods to the drought-like conditions in Brazil have had far-reaching effects on the people and the economies. As the number of these climate change catastrophes surges, let us understand what climate change is and how it is altering the world.
https://unfccc.int/process-and-meetings/conferences/sharm-el-sheikh-climate-change-conference-november-2022/information-for-cop-27-participants-a-z
Defining Climate Change:
Long-term changes in temperature and weather patterns are how the United Nations defines climate change. These changes may be caused by human activity, like the combustion of fossil fuels such as coal, oil, and gas, or by natural phenomena, such as fluctuations in the solar cycle.
Fossil fuel combustion produces emissions of greenhouse gases that serve as a blanket around the planet, trapping heat from the sun and increasing temperatures. Ecological devastation is producing unusual repercussions that are being felt all around the world, gradually exposing the devastation and alterations done to the environment.
According to the Intergovernmental Panel on Climate Change's assessment report, climate change poses a significant risk to humans. Extreme weather patterns and hotter temperatures, increasing sea levels, parched lands and droughts, irregular rainfall, the extinction of species, acidification of the oceans, the melting of the glaciers, disappearing settlements, a lack of agricultural products, a lack of food and water, and an agitated ecosystem are the impacts of climate change.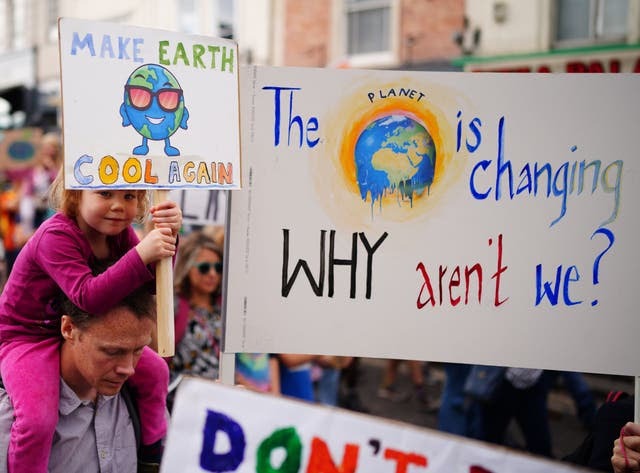 https://tdznkwjt9mxt6p1p8657.cleaver.live/climate-change-56-of-people-worldwide-believe-they-have-been-drastically-affected/
Climate change and how is it altering the world?
The global outcry of nations combating the rapidly changing climate and the ensuing crisis has been amplifying recently. Here's a look at countries that have been witness to climate change catastrophes lately.
According to scientists, short, intense rainfalls can cause anything from inconvenience to mayhem, including flash floods, in some countries. Most of the world in 2022 submerged as floods ravaged various countries. Countries like India, Australia, Venezuela, Pakistan, Nigeria, Thailand, and Vietnam continue to experience losses as a consequence of persistent heavy rain and rising sea levels.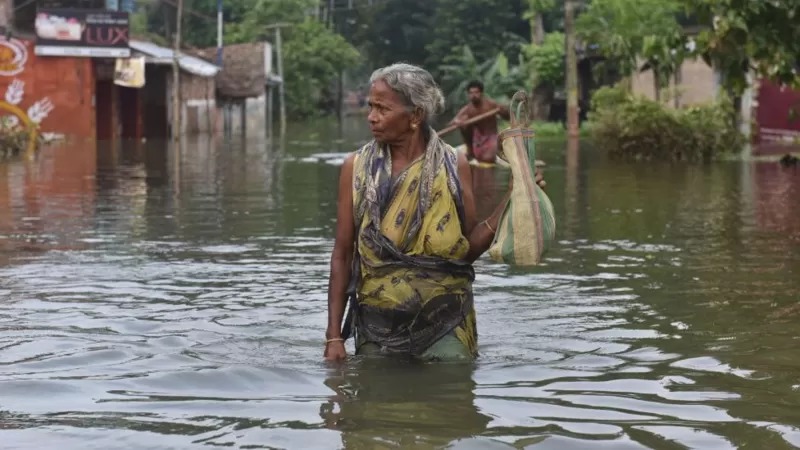 India witnessed a series of flash floods in Odisha, Assam, Meghalaya and Himachal Pradesh; prolonged heat waves across the country and south-east Asia; drought-like conditions in UP, Jharkhand and Bihar, and erratic rainfall extending into October.
Currently, Delhi is witnessing unusual October rains which many have attributed to climate change. While Jammu and Kashmir witnessed an increase in the annual mean temperature harshly affecting agricultural activity in the region and increasing the likelihood of climate change-induced calamities.
Pakistan also suffered devastating effects of climate change as one-third submerged in the waters, particularly the provinces of Sindh and Balochistan. With the estimated economic losses reaching $40 bn, a death toll of over 1700, and displaced 33 million people.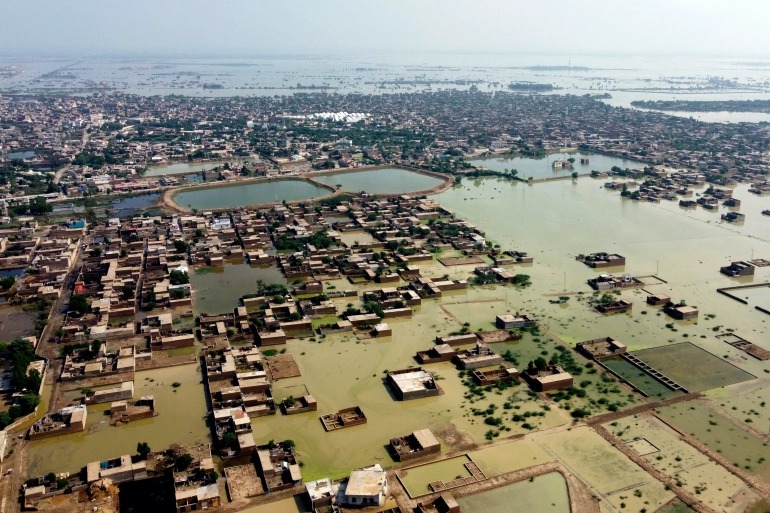 Climate scientists from around the world have argued that fatal floods were probably caused by climate change. Pakistan, which produces less than 1% of the carbon emissions in the world, is severely impacted by climate change, thereby highlighting the unfair burden the developing countries bear.
According to the interior ministry, since last month, flooding has occurred across 59 of Thailand's 77 provinces, affecting 450,000 homes. Fresh flash flood warnings were issued in Thailand as 40% of the country's regions remain submerged in water.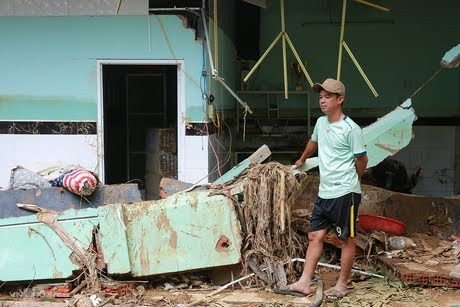 Vietnam's central provinces have experienced more flooding as a result of Tropical Storm Sonia's extreme rainfall. Over 14,000 individuals have been rendered homeless, and about 25,000 houses have been damaged.
At the moment, floods are also having a devastating effect on Australia. According to an official, 34,000 households in Victoria state may become isolated as the southeast of Australia continues to face a flood warning.
With some towns witnessing the largest river peaks in decades, Victoria is the state that has been most severely hit. The La Nina weather pattern and climate change are the two elements that experts believe are responsible for this severe change in weather.
According to a recent U.N. According to World Food Program situation assessment, 5 million people have been impacted this year by above-average rainfall and disastrous flooding in 19 countries in West and Central Africa. Exceptionally high rains have caused Nigeria to experience its biggest flood catastrophe in decades. Recent floods in Nigeria have reportedly caused the displacement of 1.4 million people.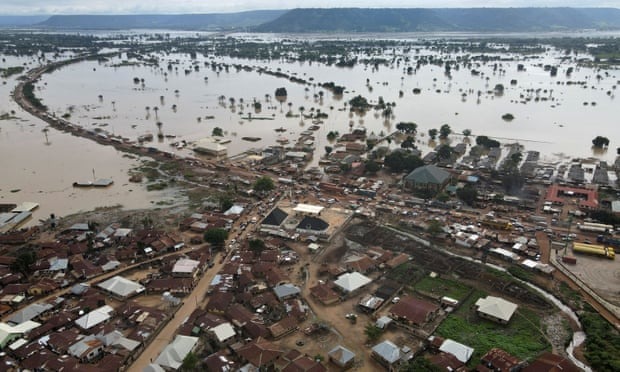 The most severe flooding in a decade has put more than 2.5 million people in Nigeria in need of humanitarian aid, 60% of them are children. These individuals are also at higher risk for waterborne illnesses, drowning, and hunger.
Extreme weather has distressed the UK with temperatures reaching as high as 40°C, and the UK experienced 3 heat waves this year. Rapid analysis of the catastrophic heatwave that engulfed Pakistan and India and most of southeast Asia in March and April found that human-induced climate change increased the likelihood of the catastrophe by 30 times.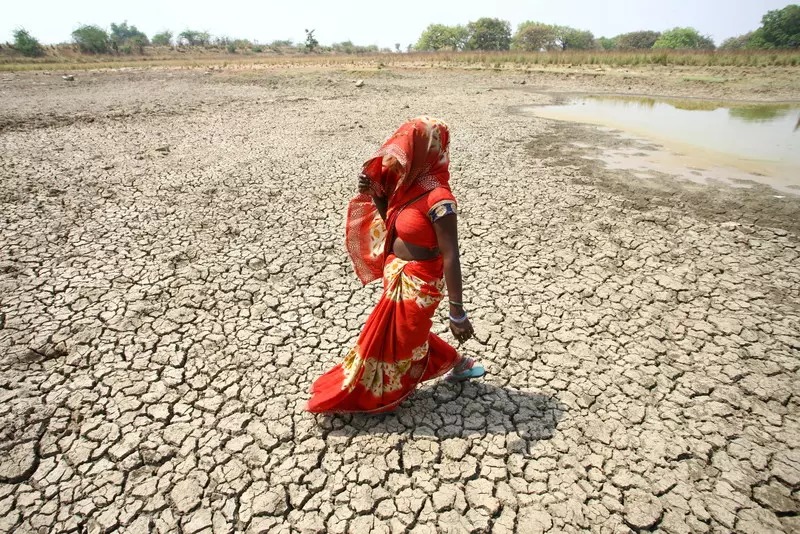 Brazil is now struggling with drought conditions after experiencing deadly floods previously. The region experienced below-average rainfall in August and September, which resulted in abnormally low river water levels. Since many lakes and creeks have dried up, there is no longer any passage to the Amazon River.
Climate change catastrophes of varying degrees have grappled with the world and are altering it at a rapid pace. The surging climate change crisis is appalling enough to compel us to act upon them and engage in mitigating efforts to avert the impending catastrophe that is looming over the world.