On Monday, near Bengaluru's Whitefield Road, a 23-year-old woman tragically died after being electrocuted.
This was the first rain-related fatality in September, and the city currently suffers from some of the highest rainfall in many years. The alleged crime happened on Monday night as the victim was riding her scooter home, according to police sources.
Eyewitnesses said that when the lady's car broke down on the flooded section of the road, she lost her balance. She allegedly touched a nearby electric pole for assistance as she struggled to regain her balance so she could continue and was electrocuted. The woman was brought to the hospital, where sources said she passed away.
The deceased was employed by a private school in the administrative division. Inquiry is ongoing, they noted.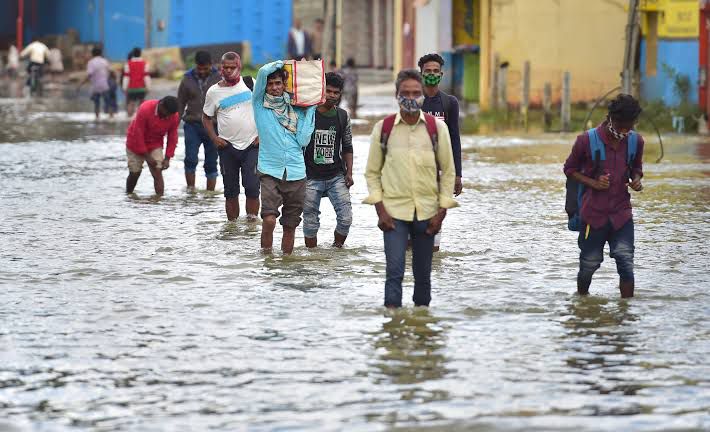 What Did Take Place, When, And Where?
The incident happened at around 9:30 pm on Monday near the Whitefield area in Bangalore when Akhila was returning back home from her workplace.
Eyewitnesses said that on reaching the stretch of a road that was waterlogged, the lady's vehicle broke downand she lost balance. She allegedly touched a nearby electric pole for assistance as she struggled to regain her balance so she could continue and was electrocuted.
Bengaluru Mahanagara Palike (BBMP) Calls Out By Family
The deceased's family has accused Bangalore Electricity Supply Company Limited (BESCOM) and BBMP of mishandling the electricity and other systems.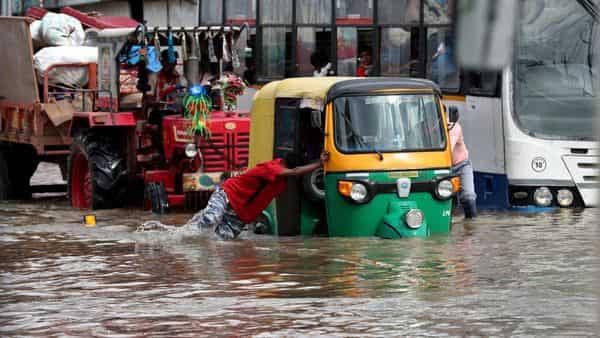 On Tuesday, the situation in some areas of rain battered Bangalore remained mostly unchanged, with streets still flooded and some homes and vehicles half submerged after a severe rainstorm hit the capital city on September 5 night. According to CM Bommai, between September 1 and September 5, some parts of the state capital received 150 per cent more rain than usual.
Bommanahalli, K.R.Puram, and Mahadevapura all reported 307% more rain than normal. Akhila, a former receptionist for a private company, was riding her scooter back to her home in the Sarjapura neighbourhood at around 9.30 p.m. when she lost her balance near the Mahira Bakery and fell, according to the Whitefield police. She stumbled, contacted an electric pole, and was electrocuted as a result.
S Girish, the deputy commissioner of police in Whitefield, said, "It happened on the main road.
A case under Section 304 A of the Indian Penal Code for causing death by negligence against BESCOM and the BBMP has been registered at the Whitefield police station in response to a complaint made by the victim's parents, a police inspector said.
Bangalore received a lot of rain on Monday, which disrupted traffic and caused flooding in several residences. Office workers struggled to get where they needed to go, but tractors and boats were needed to evacuate inhabitants from a number of neighbourhoods, including Rainbow Drive Layout in Sarjapur, the Outer Ring Road, K R Puram, and Varthur.
A central team will arrive in the city on Tuesday night to investigate the state's flooding and rain problems. According to Karnataka Chief Minister Basavaraj Bommai, a letter would be issued regarding the current damages brought on by rain and flooding. Government representatives will meet with the team members following the central team's tour to the state's flood-affected districts.
Heavy rains are expected in Karnataka through Friday, September 9, according to the India Meteorological Department (IMD).
In certain remote areas of coastal and southern Karnataka, including Bangalore, very heavy rainfall is predicted.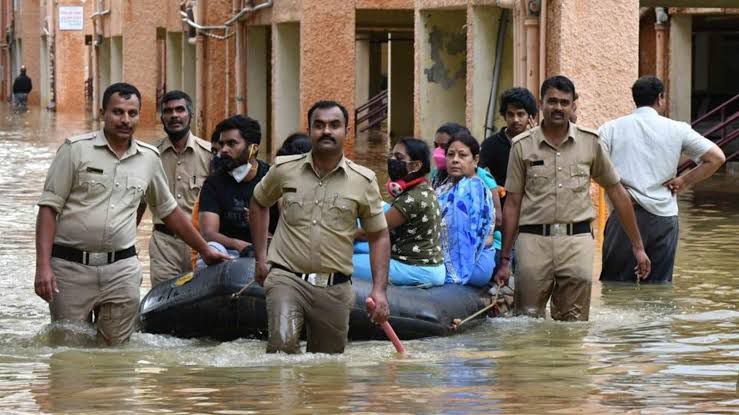 Due to the third heaviest single-day rainfall, the city has ever experienced, roads were inundated, rainwater entered homes, aircraft were diverted, buses and other vehicles broke down, schools were closed, and boats were put to use.
Rescue and evacuation efforts are in progress in various locations.
In accordance with directives from the BBMP and relief commissioner, NDRF teams have been conducting evacuations for the past two days with the assistance of troops from SDRF as well as fire and emergency services.
The Panathur Varthur region and Whitefield's DNA Iris Apartments have both seen residents evacuated so far by the team.
They also responded to a distress call received early one morning from Chaithanya Greenford Apartments in Seegehalli, which had been submerged overnight between Monday and Tuesday due to a lake overflow.
71 residents were saved by the NDRF squad. Additionally, evacuation procedures were conducted at Rainbow Drive Layout in Sarjapura and T-Zed Homes in Whitefield.
By Namrata Sarkar |Tue 6th September, 2022
Also Read: Ola establishing a Battery Innovation hub in Bangalore