One of the most crucial aspects of the website creation process is deciding on a domain name. An effective one is just as important as a company's name, logo, or product. It should be one-of-a-kind, short, and easy to remember. 
The domain name is like the introduction. It serves as the first impression of the brand. Hence, choosing the right one becomes a necessity. Moreover, it might affect the business if it's difficult to remember. Luckily, they are not difficult to pick. 
Keep reading this blog to learn how to choose an effective domain name.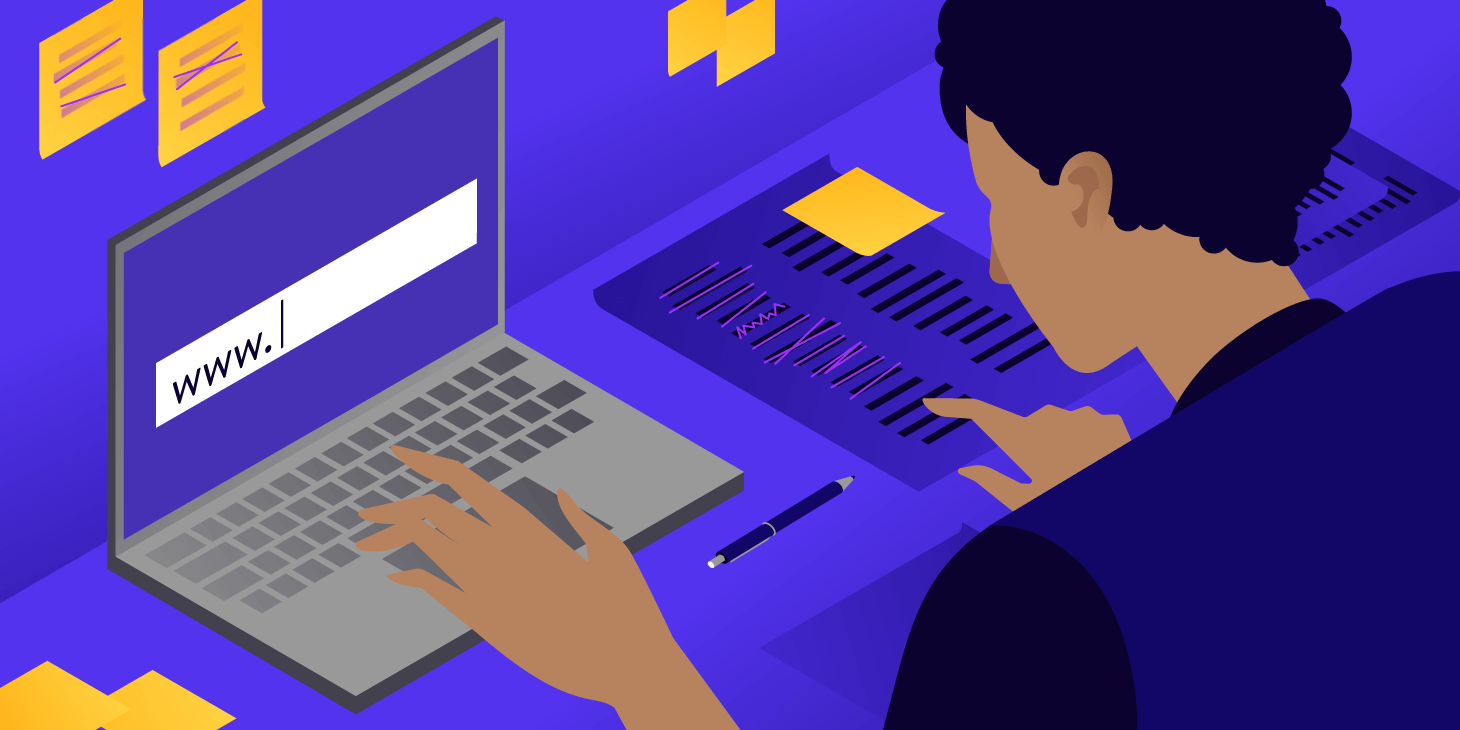 What Is A Domain Name? 
It is a website's unique address. The web address after 'www.', including an individual extension, is a domain name. In simple words, it is a text that a user types into a browser to reach a particular website. 
It is the address that a DNS (Domain name system) uses to find the websites on the server. Moreover, It is unique and cannot be shared with other websites. A single website can have a single domain name. 
5 Best Tips To Choose An Effective Domain Name 
To grow a business in this digital era, one needs to have a solid online presence, for which a website is required. But, just having a website does not guarantee success; it has to be unique and memorable and has to provide some value to the visitor. So, the first step to building a unique website is to get a good one. 
Below are the five best tips for choosing an effective domain name: 
1. Keep the domain name short and simple
If the audiences are having trouble remembering the domain name, they are more likely to have difficulty finding the site or abandon their search altogether. On the other hand, a short and simple title is always easy to remember and straight to the point. 
When you compare short and simple domain names with the long and complex ones, you will find that shorter ones are more convenient and memorable. A dwarf and plain domain can make a business look more professional and exclusive; it is more brandable than larger and complex ones. 
Some of the industry's giants have concise and straightforward domain names—for example, Nike, Adidas, Apple, Amazon, and many other significant businesses. 
2. Use a domain name generator
It's hectic to choose a domain name. However, a domain generator can provide several words with the click of a finger. Nameboy, Domain wheel, GoDaddy, and network solutions are some websites that help generate domain names. 
In addition, some web hosting providers are also out there to help businesses. 
3. Try to reflect the idea with keywords 
To tell a brand's story or purpose, Businesses should include the brand idea in the domain name. As a result, they would likely get better engagement. In addition, domain names containing keywords have a higher chance of meeting prospects than domain names without keywords. 
For example, if a business supplies sports goods, they can use 'sportsgoods.com' or 'sportshub.com.' 
4. Choose a suitable domain extension 
Think about websites you know are using .com, .org, and .net. Each of these extensions has a different meaning, and we expect them to differ. Choosing a domain name with an extension that adequately conveys the type of service or organization is essential. 
Businesses can choose it at .com. However, due to the limited availability of .com, it is often not that easy. If you can't protect your favorite domain with the .com extension, you can use another domain extension option to increase the popularity of your site. 
5. Avoid using numbers and hyphens
Using hyphens and numbers may seem attractive in the domain names, but unfortunately, it becomes complicated to understand. Audiences can get confused and may not understand the text correctly, as remembering the place of hyphens and numbers is much more complex than remembering spellings. 
Conclusion 
The domain name plays a significant role in the solid online presence of a business. When choosing a domain name, use short and simple words. Avoid numbers and hyphens. Domain names can be brandable if they contain keywords. Here's a fun tip: Stick with the domain name you chose initially, as changing the domain name can invoke negative results for the business.