Check out some popular nutritious substitutions that you may eat to satisfy your sweet need this holiday season, from coconut milk to raw honey.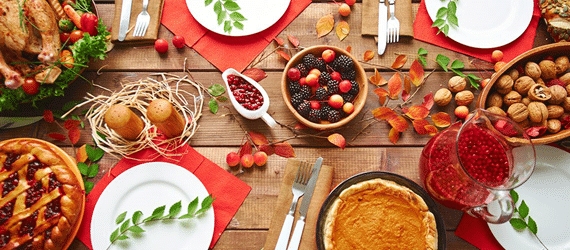 Holidays are a wonderful time to spend with loved ones and friends, yet there is also a lot of desire to overindulge in desserts during this time. The occasional indulgence is perfectly acceptable, but eating too much sugar can cause the release of acid, which can harm your teeth. While most our traditional sweets and dessert dishes may easily be served as part of a nutritious diet when made with high-quality, wholesome ingredients. There is no reason to fully give up all of our favourite treats in order to remain healthy. But we must be careful to consume them in balance and not in excess.
The food is certainly one of the finest aspects of the holidays .It never fails to reunite everyone together and gives you the chance to have a wonderful family meal. But let's approach the holiday menu this year in a nutritious manner. Nutritionist Mugdha Pradhan, CEO and Founder, iThrive, offered some typical healthy substitutions that you can eat to satisfy your holiday desires for sweets in an interview with HT Lifestyle.
6 nutritious substitutes to resist off sugary temptations
1. Healthy flours:
Instead of refined flour, use healthy flours such coconut flour, ragi flour, and organic oat flour. Refined flour has a significant impact on blood sugar levels and contains a lot of gluten, which itself is particularly bad for the gut. It is appropriate for many diets because it has a high fibre and fat content. Additionally, it has a relatively low protein content, making it appropriate for gluten-free diets and nutritious alternatives.
2. Raw Honey
A variety of health benefits are associated with raw honey, which has a long tradition of use in medicine. Many of these nutritious benefits are only available in raw or unpasteurized honey. It's a fantastic alternative to utilise raw honey in instead of refined sugar. These low-glycemic options are fantastic ways to get sweetness without significantly raising blood sugar levels. The vast majority of honey sold in supermarkets has been pasteurised. High heat destroys undesirable yeast, enhances colour and texture, gets rid of any crystallisation, and prolongs shelf life. But during this process, many of the nutritive value are also lost.
3. Coconut Milk
Use coconut milk in place of pasteurised shop milk, which is highly processed, can be inflammatory, and found in numerous digestive disruptions, to make your sweets healthier. The milk does not spontaneously occur like coconut water does. Instead, coconut milk, which contains roughly 50% water, is made by combining solid coconut meat with water. Coconut water, in comparison, contains roughly 94% water. It is far lower in fat and nutrients than coconut milk.
4. Ghee, butter or coconut oil
Swap refined seed oils for ghee, butter, or coconut oil. This can be the most crucial point. Processed seed oils are extremely harmful and are the main factor in why many store-bought sweets are so unhealthy. Traditionally, ghee, butter, heavy cream, or coconut oil were all used to make high-fat desserts and sweets like laddoos, kheer, cakes, ice creams, puddings, etc. However, because processed seed oils are so inexpensive and successful, firms increasingly prefer to use them.
5. Natural Flavours
Oils or extracts from plants or animals are known as "natural flavours" and are used to flavour products. They can be derived from a variety of sources, including meat, dairy, yeast, vegetables, and fruits. Since artificial flavours can be extremely dangerous, we can substitute cardamom, cinnamon, saffron, and other natural ingredients for industry-made chemical-based flavourings and additives which are nutritious.
6.Dry Fruits
As an alternative to making sweets, we may just eat dried fruits like fig, dates, apricot, raisins, berries, etc. There are many possibilities among these to pick from, and they also make wonderful gifts options. Despite having a lot of sugars, dried fruit can lower your chance of developing diabetes. Antioxidants are commonly found in dried fruits like raisins. Antioxidants included in dried fruit can improve insulin sensitivity. Additionally, they can lessen pancreatic inflammation and oxidative stress.