The Government Fever Hospital has reported nearly 600 to 800 cases daily in the last week, with patients showing symptoms like headache, runny nose, abdominal pain, body pain, loose motions, and vomiting. The superintendent of the hospital suspects it to be swine flu.
Table of Contents
Shankar, superintendent of the Government Fever Hospital, said that the cases of viral flu have been increasing since the last week, although the cases of dengue, COVID, and chikungunya have been zero. On Monday, the hospital received approximately 800 to 1,000 cases of the flu.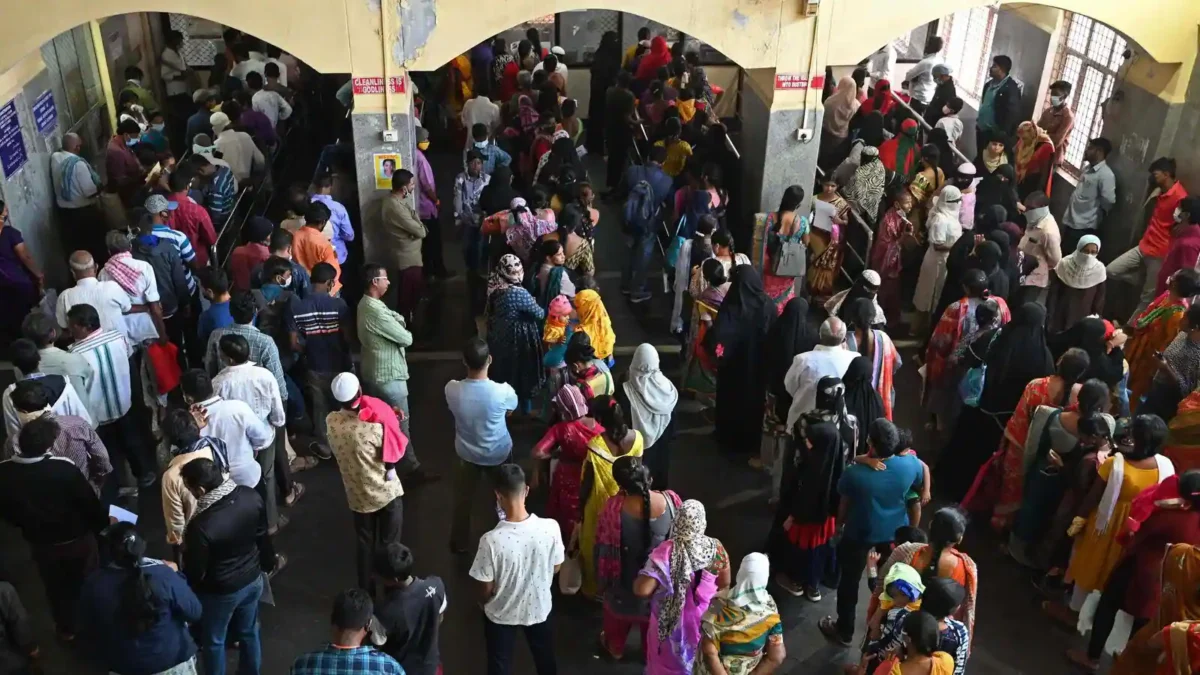 He also stated that the people had been suffering from swine flu for the last 15 years and that most are now vaccinated. The tablets given for swine flu are oseltamivir, and these have already been available in all of the government and private hospitals and medical shops.
He added that cases of swine flu are usually seen during November and December, as the virus doesn't survive in high temperatures. However, the outbreak of the disease was observed in December 2022 in the state of Telangana and has continued till now.
The Hospital's Course of Action
Usually, people were affected by the H1N1 variant of the swine flu, but as reported by the ICMR, recently a new variant, H3N2, has also been observed affecting the patients.
The superintendent said that the patients are not being admitted and are only provided with symptomatic support. The patients are advised to take paracetamol, however, antibiotics are given if their condition is serious.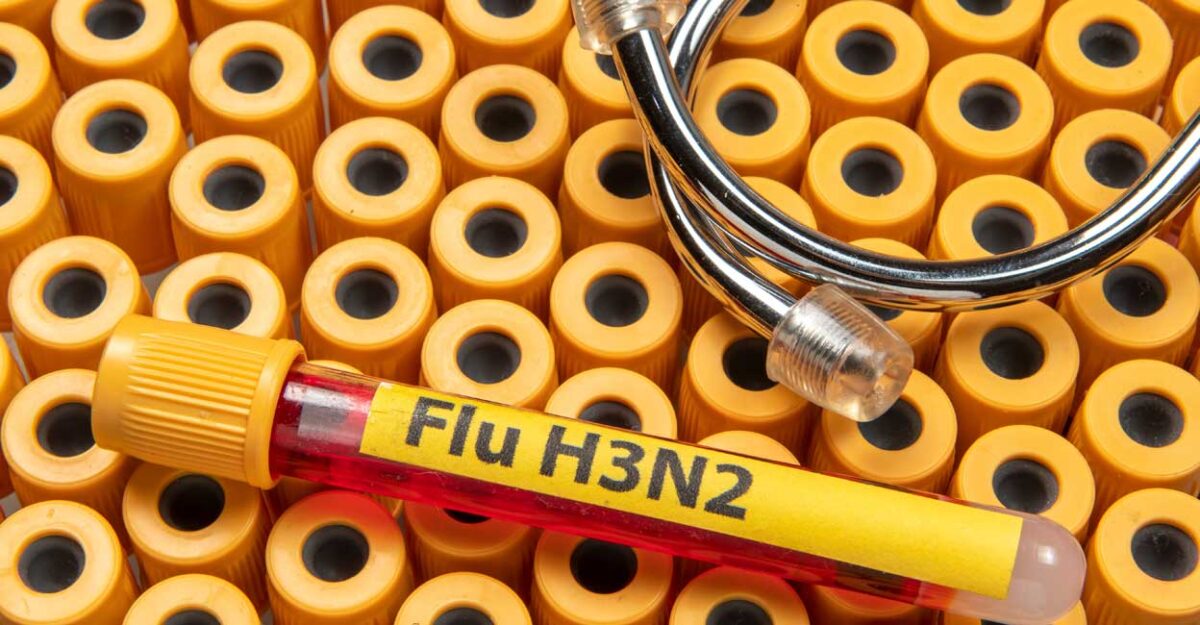 Paracetamol consumption of a lot of fluids is also advised by a renowned infectious disease expert, Dr. Naresh Purohit, advisor of the National Disease Control Programme.
Young and elderly patients, patients with kidney or heart diseases, and asthma patients are monitored carefully. Pregnant ladies are advised to be careful, as swine flu infection can cause abortions and even deaths.
Dr. Purohit also pointed out that people tend to take antibiotics like azithromycin and amoxiclav on their own without consulting their doctor, with no prescribed dose frequency, and then stop using them when they start feeling better. He urged that this needs to stop, as these practices can lead to antibiotic resistance in the body.
Symptoms of Swine Flu
Also known as H1N1, it is caused by the growth of the virus in the cells of the nose, lungs, and throat. The virus is similar to the regular human flu.
Symptoms:
Fever (with or without chills)
Cough
Sore throat
Watery eyes
Runny or stuffy nose
Fatigue
Heaviness or headache
Vomiting
Nausea
Diarrhoea (sometimes)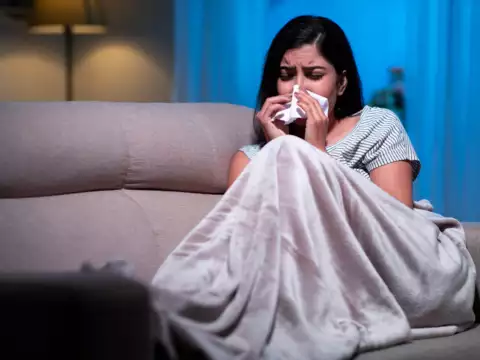 In children, the symptoms can include:
fast or have trouble breathing
Dehydration
Chest pain
Development of seizures (which rarely happen)
H3N2 is a subtype of the influenza virus. Some of the symptoms are similar in this variant as well, such as cough, runny nose, fever with chills, body aches, sore throats, and diarrhoea. However, in this variant,
The cold and cough are seen even after the fever subsides.
The variant causes more hospitalisations as compared to other strains.
It has been observed to be more severe in older adults.
affects the throat along with the bronchial tree, which results in bronchial irritation. This makes the patient suffer from asthma and breathing problems.
Dr. Purohit added that a person is infectious for the first 3–4 days of the infection, and the person develops chest pain and breathing problems once the infection travels to the lungs.
Precautionary Actions
Shankar advised that the flu shot vaccine is available and everyone should take it once a year. The vaccine might have mild side effects, and there are no serious side effects to worry about.
He believed that the reason people are getting affected by this is that the flu is highly contagious and airborne. Hence, if a person is affected by this, then the chances of the infection spreading to their family members are very high.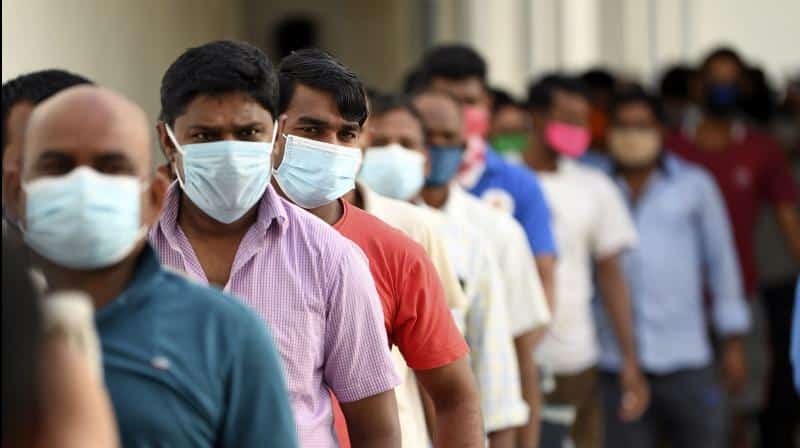 Some precautions to be followed are:
Wash your hands whenever you touch an object.
Avoid touching the nose and mouth frequently.
Avoid handshakes.
Wash your hands properly.
maintain social distancing.
Wear masks in public places.
Avoid close contact with affected people or those suspected to be affected.
Cover your mouth with a tissue when someone sneezes around you, and then immediately dispose of the tissue.
Use hand sanitizer.
According to Dr. Purohit, patients with diseases like diabetes mellitus and kidney failure and older people with heart and kidney diseases are at a high risk of severe infection and death if infected by H3N2.
He further added that activities like travelling and attending social events can further increase the surge and should be avoided.