California is in shock following its third mass shooting in eight days when a man shot seven former co-workers dead south of San Francisco.
The seaside city of Half Moon Bay was the scene of the assaults. The victims of the mass shootings included some Chinese Americans.
Chunli Zhao, the suspect, was taken into custody after driving to the police station.
It happens while the state is in mourning over the deaths of 11 people who died during Lunar New Year celebrations in Monterey Park, which is roughly six hours southeast of Half Moon Bay.
Six people, including a teenage woman and her infant, were slain at a property in Goshen, central California, a little over a week ago.
Gavin Newsom, the governor of California, expressed his frustration with having to "repeat the same phrases we hear over and over" in the wake of mass shootings during a tearful press conference on Tuesday afternoon in Half Moon Bay.
Permission to use Military Graded Guns?
He questioned, "What the heck is wrong with us that we permit these military-grade guns and high-capacity magazines out on the streets and sidewalks. Why have we let this culture and pattern persist?
"We only witness this level of the mass shooting in America", he said.
Two farms in the village of Half Moon Bay saw the latest bloodshed in the state, which authorities have characterized as acts of workplace violence.
Three of the dead in the mass shooting were eventually located at a neighboring trucking company, while four were initially found at a mushroom field. At a press conference on Tuesday, San Mateo County Sheriff Christina Corpus reported that the eighth victim who was taken to the hospital has recovered from surgery and is in stable condition.
According to Sheriff Corpus, there were two ladies and five adult male victims. According to Half Moon Bay Mayor Deborah Penrose, they were all employed in agriculture.
An Unsatisfied Worker's Mass Shooting
According to Sheriff Corpus, the suspect worked at the Mountain Mushroom Farm and lived in Half Moon Bay. Martin Martinez, the mushroom farm's manager, was shot and murdered in the incident, according to Alicia Ortega.
According to her statement to KPIX, a local station of CBS News, the BBC's US partner, the last time she spoke to him was "the morning, when he [went] to work."
Children who resided on the remote farm and had just gotten out of school watched the attack, according to Sheriff Corpus. The sheriff's office stated that it was an "unimaginable horror"  for youngsters to see this.
The suspect drove to a local police station after the killings when he was stopped and his arrest was caught on camera.
The man was seen being pinned to the ground and taken into custody by police on US TV outlets.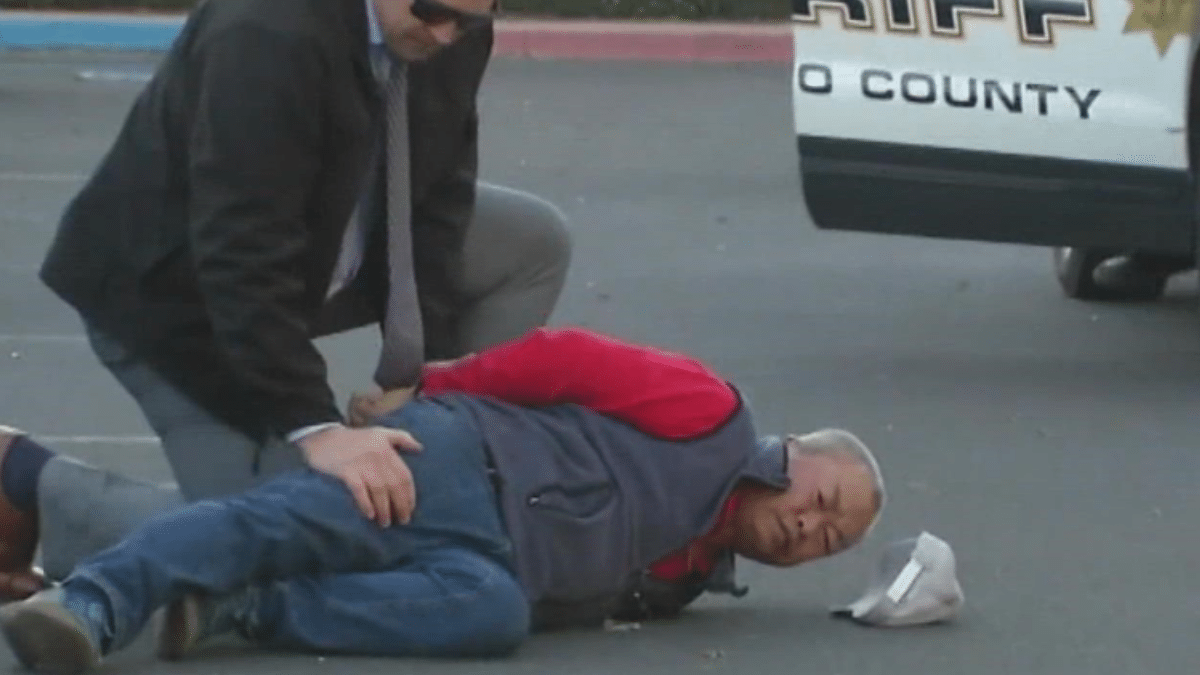 According to Sheriff Corpus, he used a semi-automatic weapon that was lawfully bought.
President of the San Mateo County Board of Supervisors Dave Pine informed the Associated Press that a "dissatisfied worker" was responsible for the attacks.
President Joe Biden issued a statement in which he expressed his condolences for the deaths and urged Congress to approve legislation that Democratic senators had presented this week and which would raise the legal buying age for assault weapons in the US from 18 to 21.
Series of Gun Violence
Just hours after the assault, a shooting in Oakland, which is roughly 40 miles (64 km) northeast of Half Moon Bay, left seven people injured and claimed the life of one person.
As of the Half Moon Bay tragedy, 37 mass shootings have taken place in just 24 days, according to Gun Violence Archive.
Detectives in the southern part of the state were still looking for an explanation for the deaths in Monterey Park when information about the horrific attack in Half Moon Bay came to light.
An elderly Asian immigrant killed 11 people resulting in a mass shooting recently in a suburban dance club in California and before killed himself as police closed in.