In a shocking incident that has sent shockwaves through Maharashtra's Jalna district, an elderly man named Shrirang Shejul, hailing from Mhasrul village under Jafrabad tehsil, fell victim to a horrifying acid attack. The brutal assault took place on September 1, and tragically, Shrirang Shejul breathed his last on September 18, after battling severe burns and excruciating pain.
The perpetrators of this gruesome act, Nandu Shejul and Bhaskar Sable, both residents of Mhasrul village, have been identified and are the subjects of a police manhunt. While Nandu Shejul has been apprehended, Bhaskar Sable remains at large. The police have discovered acid at the residence of the arrested man, adding further evidence to this disturbing case.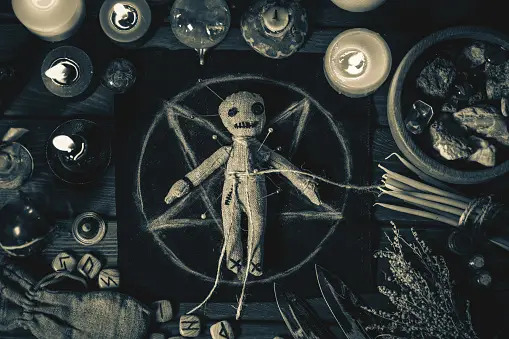 The harrowing incident was initiated by allegations of black magic, highlighting the deeply entrenched superstitions and beliefs that persist in certain pockets of India, often leading to tragic consequences. It was the son of the elderly victim who took the courageous step of filing a complaint with the police, shedding light on the horrific attack on his father. According to the FIR, the assailants struck when Shrirang Shejul was peacefully sleeping on the veranda of his home, unaware of the impending danger.
The brutal assault left Shrirang Shejul writhing in pain, his anguished cries waking up his shocked family members. Upon discovering their beloved father soaked in corrosive chemicals, they immediately rushed him to the Jafrabad rural hospital. Recognizing the severity of his injuries, medical authorities referred him to the Government Medical College and Hospital in adjoining Chhatrapati Sambhaji Nagar, in a desperate bid to save his life. Despite the best efforts of medical professionals, Shrirang Shejul succumbed to the extensive damage inflicted upon him by the acid attack.
Investigations by the police have unveiled a disturbing backstory to this gruesome incident. Approximately three months prior to the attack, the two accused, Nandu Shejul and Bhaskar Sable, had accused Shrirang Shejul of practicing black magic against them. In a confrontation with the elderly man, they vehemently warned him of dire consequences unless he ceased what they believed was black magic being used against them. This encounter seems to have sown the seeds of animosity that ultimately culminated in the horrifying acid attack.
This case highlights the urgent need to address deeply ingrained superstitions, beliefs, and misconceptions prevalent in various parts of India. Such beliefs often lead to acts of violence and brutality against innocent individuals, causing immense suffering and loss of life. It is crucial for society to work together, involving community leaders, NGOs, and government agencies, to combat these irrational superstitions and educate people about the dangers of resorting to violence to settle perceived grievances.
Moreover, the escape of one of the alleged attackers, Bhaskar Sable, underscores the importance of an efficient and speedy judicial process. It is essential for the legal system to ensure that justice is served promptly in cases of heinous crimes like acid attacks. Delayed justice can not only deter victims and their families but also embolden the perpetrators, allowing them to evade accountability.
In conclusion, the acid attack on Shrirang Shejul is a tragic reminder of the persistence of superstitions and the grave consequences they can bring about. It is incumbent upon society to address these deeply rooted beliefs through education and awareness campaigns, while the legal system must ensure swift justice for the victims. Shrirang Shejul's untimely demise should serve as a catalyst for change, prompting society to collectively strive for a more enlightened and compassionate future where such horrific incidents are prevented