Delhi : A 17 year old school girl was injured after a guy hurled acid at her face in Delhi's Dwarka neighbourhood while she was on her way to school. Two men on a bike came and threw acid on the girl's face affecting both of her eyes.She was taken to Safdarjung hospital for treatment.According to reports the incident took place around 7: 30 am in the morning and a case was filed around 9 am.
ANI tweeted,"A PCR call was received around 9 a.m. regarding an incidence of throwing acid on a female in the area of PS Mohan Garden,". At around 7:30 a.m., two bike-riding individuals allegedly attacked a 17-year-old female with an acid-like liquid."
Severe injuries sustained by victim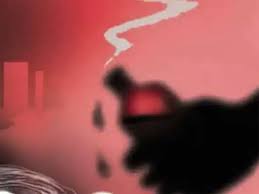 The girl was with her younger sister when two men on a bike threw acid and fled. The victim has raised concerns about two people they know. Police said they had sent officers to the hospital and would brief the media on the incident's specifics. As of now, authorities have confirmed that at least one of them has been caught and that an investigation is underway to find the other.
DCP Dwarka, M Harshvardhan, stated that another boy has surfaced as a main suspect throughout the inquiry, and that numerous teams have been established to apprehend the accu The victim's father told the media that one of her daughters came to the house and informed him about the incident.
According to the father, his daughter was unable to recognise the faces of both bike-borne perpetrators because they were both clothed. He also stated that the acid had entered both of her eyes, but that her status was stable. "Our younger daughter came running into the home, saying that acid had been thrown at her sibling. Both guys had their faces covered and have yet to be identified. "Acid has entered both of her eyes," said the victim's father. Meanwhile, physicians stated that "she has received 7-8% facial burns and her eyes have also been burned."She is under treatment and is in a stable condition".
The DCW chairperson raises concerns over the unlawful sale of acid in Delhi.
Swati Maliwal, Chairperson of DCW told that ' it's really very shameful incident and actually the retail sale of acid not banned it is just regulated. And that is why Delhi Commission of Women is demanding a complete banned on the retail sale of acid. I just fail to understand why the governments are sleeping and refuse to do something so simple and small. Why can't the sale be banned. You can easily purchase acid in any area of Delhi just like other vegetables.Acid thrown on a 17 year old girl's is something horrific that had happened.She also added that DCW is trying to get in touch with the family and going to help the victim in every possible way.
The Delhi CM urges harsh punishment for the perpetrators.
In response to the tragedy, Delhi Chief Minister Arvind Kejriwal stated that the government will not accept such horrible actions and that the offenders will face harsh punishment. "This is really unacceptable. How did the criminals gain such bravery? Criminals should face the worst punishment. We are concerned about the protection of every girl kid in Delhi ".
Is the National capital of India still safe for women ?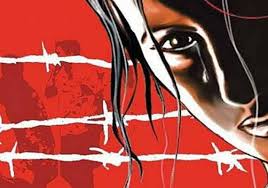 From Nirbhaya to Shraddha Walker, Delhi is still regarded as the most dangerous city for women. It has been a decade since the state capital was deemed unsafe for women. Whether it's morning or night, a youngster or an adult, crime against women is still a problem in the country.
Today's Dwarka event recalls the 2005 tragedy of the acid assault on Laxmi Agarwal. The unlawful sale of acid has been going on for nearly 17 years. The administration must make the necessary steps in this regard. Despite being India's national capital, Delhi is not considered safe for women.
READ MORE:
https://asianatimes.com/punjab-police-station-rpg-grenade-attack/
https://asianatimes.com/24-year-old-lady-cop-uncovers-ragging/