Ayaz Amir, a senior pak journalist, and political analyst, was attacked by unidentified men in Lahore on Friday night after he called Pakistan's Army generals "property dealers".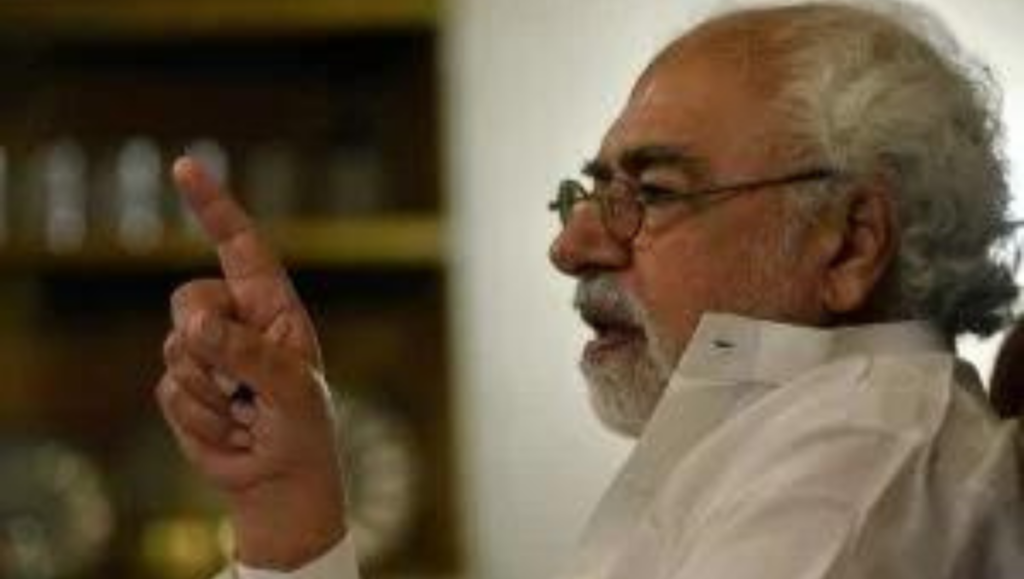 Amir who is 73 years old was returning home after his TV program on Dunya News was stopped by unidentified men. He reported that he was dragged out of the car and thrashed.
Pak journalist Amir who had bruises on his face claimed that the masked men not only hit him and pulled apart his clothes but also those men took away his cell phone and wallet. Those people left after there was a gathering on the busy road.
A speech was given at a seminar in Islamabad on Thursday on the 'Regime Change and its Fallout on Pakistan' where Amir selected the powerful military establishment for its role in the politics of Pakistan.
The seminar was even attended by the former prime minister of Pakistan Imran Khan.
Amir during the speech mentions the Army general as "property dealers" and has even advised to remove the portraits of Muhammad Ali Jinnah and Allama Iqbal and replace them with the "property dealers".
In another indirect talk to Army Chief Gen Qamar Javed Bajwa, Amir stated that he was into his sixth-year term and was also looking for another extension.
Amir even indicated the mistakes done by Imran Khan when he was the country's Prime Minister following the lines of the military establishment.
Hamza Shehbaz, Punjab Chief Minister has looked for a report from the Inspector General of Police over the attack on the senior journalist and also instructed that the criminal be arrested as soon as possible.