A bomb blast killed 33 and injured 43 during a Namaz player in a mosque in northern Afghanistan, one day before ISIS claimed responsibility for the previous blast in Afghanistan. In the last few days, this is the third bomb blast in Afghanistan.
"We are saddened to learn that an explosion took place in the Imam Sahib district of Kunduz province this afternoon. As a result, 33 villagers, including several children, were killed and 43 were wounded, "Chief spokesman of the Taliban-led caretaker government Zabihullah Mujahid shared on social media.
According to a Xinhua news agency report, Mujahid condemned the attack and said that the culprit behind this attack would be brought to justice. The explanation occurred on Friday afternoon, nearly at 2:30, in Mullah Sikandar mosque in Imam Sahib, a witness said anonymously.
The blast took place during Friday special prayer when a group of people were worshipping rituals of Zikr, a special religious practice in the holy month of Ramadan.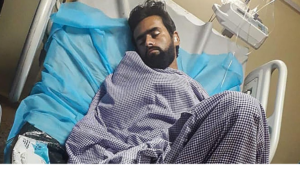 The nature of the blast severely affected the building, and it was completely destroyed by the explosion.Since the Taliban seized control of Afghanistan after the USA called back their army, the number of bombings experienced by Afghan citizens has increased. Sunni IS has continued with attacks.
There was a string of attacks in the country this week, with fatalities targeting a school and a mosque in the neighborhood.
According to an intelligence official, the nature of the explanation was caused by the bomb, but it was not clear how they detonated the bomb.
"The sight at the mosque was horrifying. All those who were worshipping inside the mosque were either injured or killed, "Mohammad Esah, a shopkeeper who helped ferry victims to the district hospital, told AFP news agency.
It was one of the biggest bomb blasts in the history of the Taliban government .ISIS took responsibility for the blast that took place a few days back. In that blast on Thursday, 12 died and 58 were injured. And the Taliban have arrested the mastermind of the blast.
Similarly, a separate blast took place on the same day in that blast 4 died and 18 was injured. Till now no one has claimed it for Friday blast.
Published By – Supreeti Ghosh