Alia Bhatt was recently seen promoting her new business venture and second baby, Ed-A-Mamma, and talked about embracing motherhood, keeping a work-life balance, and much more!
Alia Bhatt is one of the most celebrated and loved actors in Bollywood, known for her easy-going yet simple perspective on stardom and life in general. Also, according to popular belief, the leading actress of Highway is possibly one of the most authentic and transparent actors of this generation, who just purely loves acting and delivers nuanced performances every time she signs any project.
For the unversed, Alia gave birth to her daughter Raha Kapoor in the month of November last year and has been taking some time off to concentrate on her new motherhood and everything in between.
The Gangubai Kathiawadi actress literally startled everyone during her entire nine-month pregnancy period by working back-to-back. Alia kept herself busy and even shot her debut Hollywood venture, "Heart of Stone," midst being pregnant. The movie also stars Gal Gadot and Jamie Dornan and is probably set to release in the coming month of August.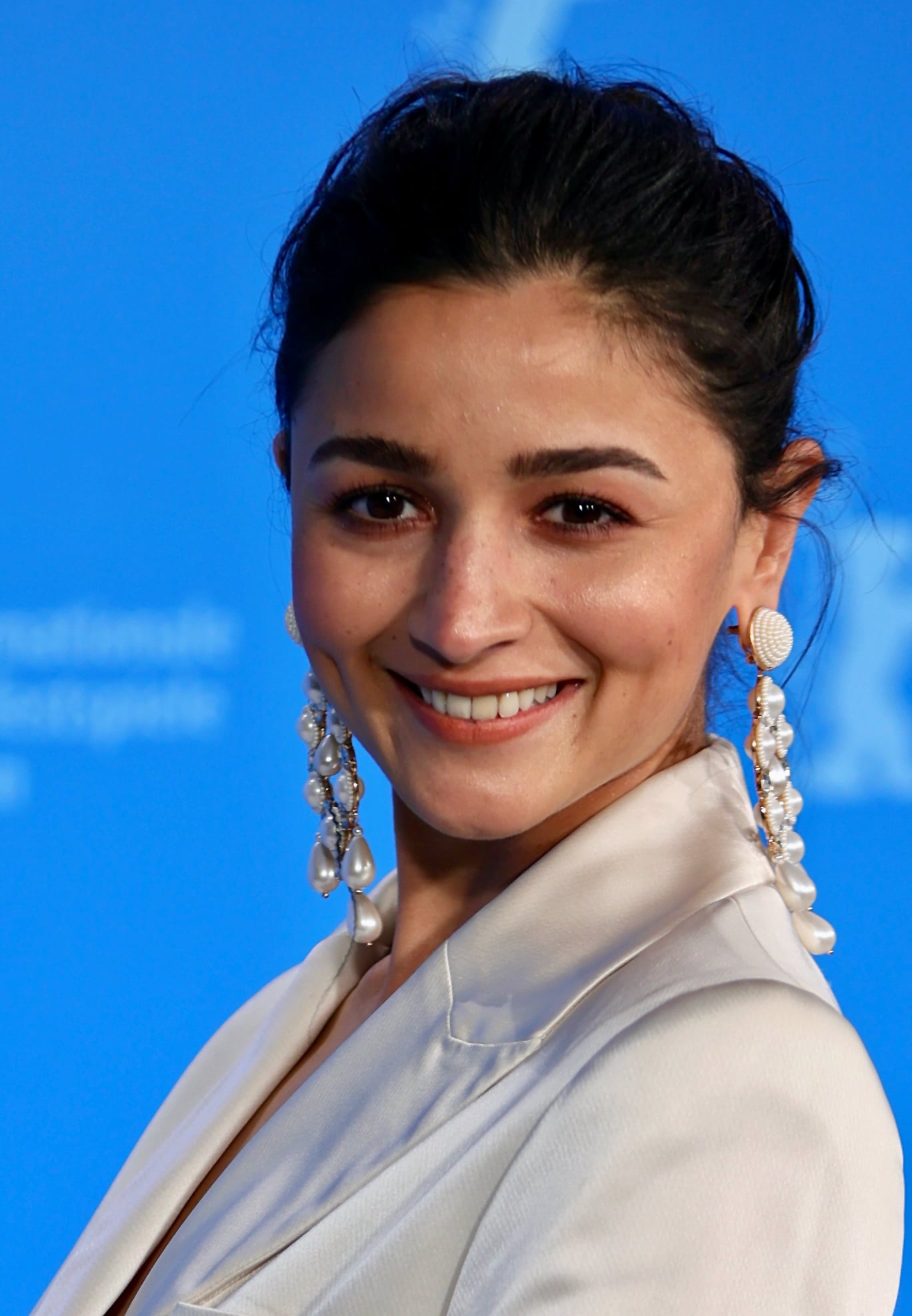 Amidst doing thousands of different things, Alia also launched her new business venture, "Ed-A-Mamma", and now she's all set to take it to a new level altogether.
ICYDK, Ed-A-Mamma is a brand for all the maternity and nursing products and items of clothing a mother and baby need, keeping their new journey intact, beautiful, and sustainable.
Earlier, the brand started off just as a sustainable clothing line for kids and new mothers. However, as Alia mentioned, they now want to create a whole universe of Ed-a-mamma where they will not only sell sustainable kids' and pregnancy clothes but also launch and create kid's stories, toys, and possibly everything else you can think of regarding a kid and mother bond.
The idea is to bring nature as close as possible to kids' and mothers' lives, making it beautiful and organic to the tee. The inspiration behind the whole business came from Alia's own motherhood journey, as she mentioned during the conversation.
Don't Judge Me For Saying That But Women Are Born Multitaskers, Says Alia Bhatt In Her Interaction With Humans Of Bombay-
View this post on Instagram
Alia Bhatt recently appeared on "How The Hell Did They Do It?"—a YouTube talk show by Humans of Bombay, hosted by Karishma Mehta. The actress sat for a very authentic and insightful conversation with the host on her 30th Birthday, speaking about how motherhood has changed her and how feeling mother's guilt is something hardly any woman can escape from, and about her second baby and a lot more .
As the interaction started, Alia Bhatt said that women are born multitaskers, and they somehow know how to manage ten different things at the same time.
However, the Student of the Year actress also mentioned how feeling mothers' guilt is so normal for all mothers to feel. But we should not let it become second nature, instead moms should take care of their mental and physical health, as that's also very important for their kids' well-being.
In response to Karishma's question on how you keep a work-life balance when you are wearing so many hats simultaneously, Alia responded that seeking help and having a solid support system is very crucial in every working woman's life. So, my family, husband, and sister are always there to offer help and support me whenever I need them.
Further in the interview, the Razi actress also mentioned that she has chosen to be a working mother, actor, and businesswoman, so now she can't sit and complain. Challenges are everywhere, and so are the solutions.
She also emphasised on the importance of good sleep and how it can change the entire course of your day.
A good night's sleep is something that we often underrate when it comes to recuperating and refilling our bodies, said Alia ( something along these lines).
Alia's New Take on Social Media And the Internet-
View this post on Instagram
During the interview, Karishma also asked Alia about the hardest challenge she has overcome lately and is proud of. In response to that, Alia mentioned that keeping track of her social media intake and controlling that obsession is something she is really proud of and wants to continue doing.
The badri ki dulhania lead mentioned how the social media obsession is one of the biggest boulders coming our way in current times that we might not realise at the moment. Of course, she uses social media in a very organic fashion, but she is trying to moderate her consumption of the internet.
She further mentioned how, in today's time and age, social media obsession is something we all suffer from enormously, and it's time we take a step back on that. She said it's not cool to be on the internet all the time; instead, staring at the sky is the new cool.
Ed-A-Mamma Universe- Alia Bhatt's Passion Project-
View this post on Instagram
During the interview with Karishma, Alia also mentioned how Ed-a-mamma is her passion project and how she wants to create a whole universe out of it, promoting a beautiful intital mother-child experience. She also explained how her brand is completely sustainable and only uses natural materials without causing any harm to Mother Nature.
Alia On Her Childhood When Her GrandFather Used to ….
She also mentioned how she wants to create stories for kids, inspired by her own childhood memories when her grandfather used to tell her stories of three boys: Chunnu, Gunu, and Munu. So, putting on a show for an audience and entertaining them has somehow rubbed off on her from a very early age. The biggest inspiration for Alia Bhatt comes from her family, as she admitted on the show.
What's in the Pipeline for Alia Bhatt on the Acting Front-
Alia Bhatt will be next seen in movies like Rocky Aur Rani Ki Prem Kahani, directed by her OG mentor, Karan Jahar, which also stars her self-admitted best friend Ranveer Singh. Besides, the Badri Ki Dulhania actress will also be soon making her Hollywood debut in "Heart of stone," also starring actors like Gal Gadot and Jamie Dornan, directed by Tom Harper.
You Can Also Watch The Whole Conversation Right Here-
Keep reading Asiana Times for such interesting and latest news features and updates!
You Can Also Read-