Amazon Prime Gaming Now In India
India now has access to Amazon Prime Gaming. Amazon's gaming perks were first introduced as Twitch Prime in 2016. The service is accessible via the Prime Gaming website. This service is available to all Amazon Prime members. With free in-game loot, it offers a selection of games for mobile, PC, and Mac.
For the remainder, Amazon Prime subscriptions are priced at Rs 179 per month, Rs 459 every quarter, and Rs 1,499 per year.
According to Amazon, new PC games will be available each month that you can claim. Every week, new in-game material will be released. For mobile games, the company already provides free in-game material.
League of Legends, DeathLoop, Quake, COD Season 1, EA Madden 23, FIFA 23, Apex Legends, Destiny 2, and Brothers: A Tale of Two Sons are some of the free games and loot boxes that Indian players can currently access, the report claimed.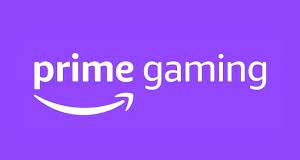 To get prime gaming, use your Amazon Prime ID to log in, then click "Activate Prime Gaming" in the top right corner of the screen to access the service. Players will have access to a selection of free games, virtual goods, and premium packages.
At The Game Awards that took place this month, Amazon unveiled Blue Protocol, an upcoming anime-style massively multiplayer online (MMO) game that will go on sale in the second half of 2023.
It is a multiplayer action role-playing game (RPG) and players can select from a variety of characters and participate in either the single-player or multiplayer modes.
With Prime Gaming, Amazon aims to compete with Xbox Game Pass from Microsoft and PlayStation Plus from Sony, both of which provide customers with a rotating selection of free games each month.