The shares of Amazon dropped on Thursday after the company disclosed its first quarterly loss since 2015 and forecasted weaker-than-expected second-quarter revenues. The retail giant's revenue increased by 7% year over year to US$116.4 billion in the first quarter, yet it still lost US$3.8 billion.
This was primarily due to its investment in Rivian, an electric car manufacturer whose stock has dropped 65 percent this year. Investors were more concerned by Amazon's forecast for weak sales growth in the second quarter, which was expected to be hampered by inflation and economic uncertainties.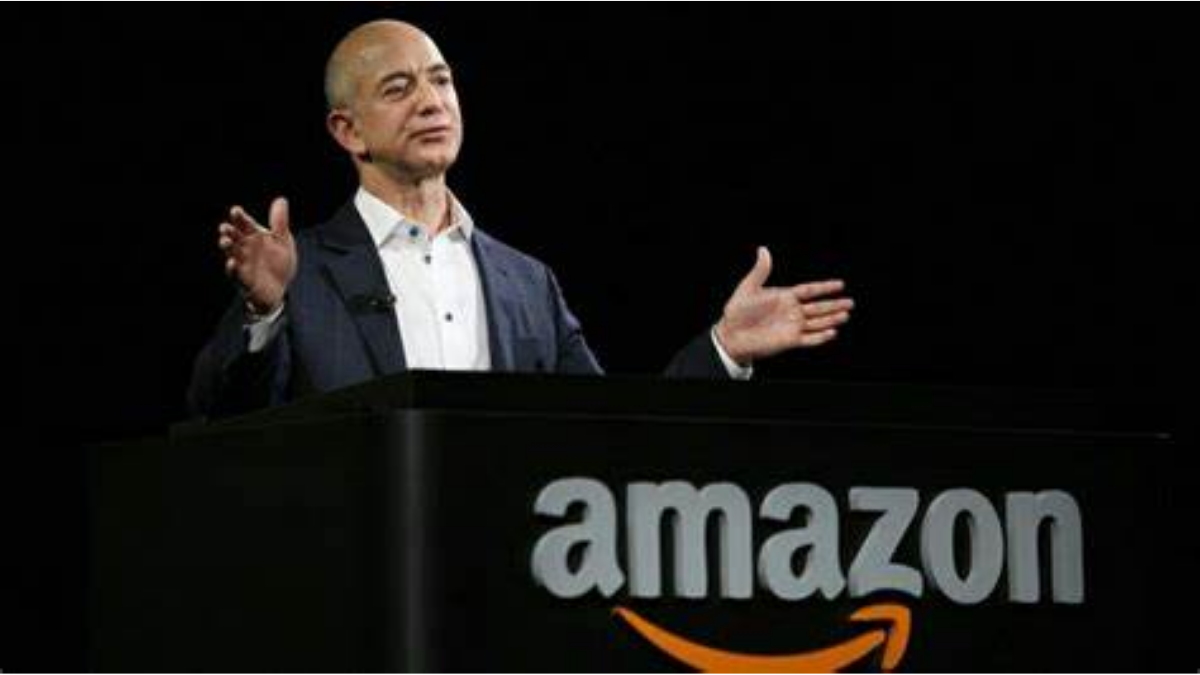 REASONS FOR THE LOSS
Amazon's first U.S. union was formed in a fulfillment center in New York City, a decision that the company is fighting. 
Furthermore, rising fuel prices reduce customers' discretionary cash while increasing Amazon's delivery costs. 
The Seattle-based company retaliated by boosting its rates. Amazon raised the price of its fast-shipping membership Prime, which has more than 200 million members, by 17 percent to $139 per year in the United States midway through the just-ended first quarter. 
It charges a 5% average fuel and inflation penalty on merchants that utilize Amazon's U.S. storage services as of Thursday. 
According to Amazon's projection, these measures may not be sufficient to meet such issues. 
Amazon Web Services (AWS), which Jassy led before becoming CEO last year, has always been a bright area for the corporation. Revenue grew by 37% to $18.4 billion, slightly above analysts' expectations. 
In retail, the e-commerce company has had mixed fortunes relying on physical locations to power food delivery and meet customers where they want to purchase. 
In March, Amazon announced closing all 68 of its bookshops, pop-ups, and other home products stores to focus on grocery stores.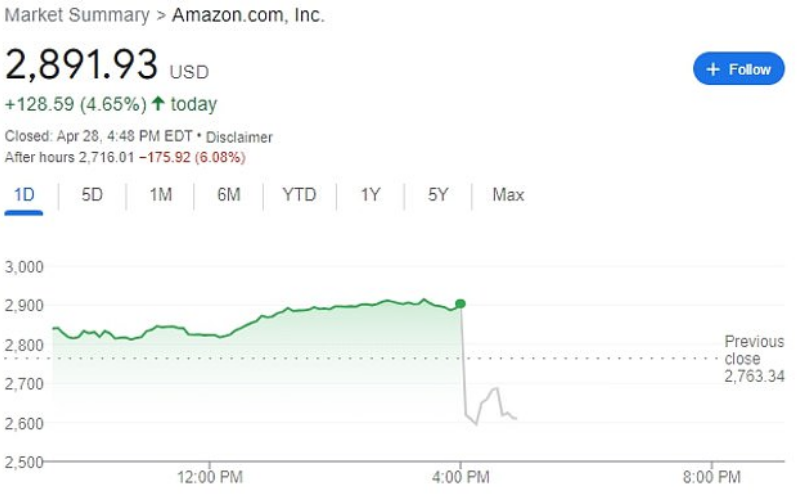 It recently digitized two Whole Foods Market outlets to eliminate the need for cashiers. Sales in the company's physical stores increased by 17% to $4.6 billion. 
Amazon's outlook, though, mirrors more significant industry issues. 
According to official statistics, online retail sales in the United States declined 6.4 percent in March after falling 3.5 percent the month before, the first back-to-back loss s. 
This quarter, the corporation expects to lose up to $1 billion in operating income or make up to $3 billion. This compares to a $7.7 billion operating profit in the previous year. 
In a statement, Amazon CEO Andy Jassy stated, "The epidemic and ensuing conflict in Ukraine have brought unexpected growth and difficulties." 
According to Jassy, the firm has reached its warehouse personnel and capacity requirements, but productivity still has to be improved.  
'This may take time, especially as we fight through ongoing inflationary and supply chain constraints, but we're seeing positive gains on several customer experience parameters, including delivery speed performance, which is reaching levels not seen since the months leading up to the pandemic in early 2020,' he added. 
Some experts blamed the move on tighter household budgets due to increasing fuel prices, while others blamed changing seasonal patterns. 
United Parcel Service Inc, a key Amazon delivery partner, has stated that it expects e-commerce delivery growth to halt. 
Amazon expects net sales of between $116 billion and $121 billion for the second quarter. According to Refinitiv's IBES statistics, analysts expected $125.48 billion.  
According to IBES statistics from Refinitiv, net sales in the first quarter were $116.4 billion, compared to analysts' forecasts of $116.3 billion. 
The company reported a net loss of $3.8 billion, or $7.56 per share, compared to a profit of $8.1 billion, or $15.79 per share, a year before.
---
Read Also: Amazon, Apple, Google among 8 U.S. stocks to trade with NSE IFSC
---
Published By: Aman Gupta
Edited By: Vanshika Sahu