Concerns arise over the sudden surge in Covid cases and the positivity rate in South Africa. If the proportion of cases increases, South Africa may soon experience a 'fifth wave' of Covid cases.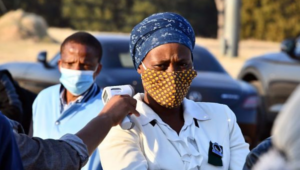 South Africa may be possibly entering a 'fifth wave' of Covid, earlier than expected, as it experiences the highest number of cases. Health officials said that the cases in the past 14 days were driven by the BA.4 and BA.5 Omricon sub-variants. However, even though the positivity rate is high, the officials have confirmed that the hospitalization level is low.  
After witnessing most coronavirus cases and deaths during the fourth wave in January, the African continent saw a sudden surge. The health officials had previously predicted a 'fifth wave' of Covid could start in May or June. However, on Friday, Health Minister Joe Phaahla, in a press conference, mentioned there had been no dramatic change in admission to ICU or increase in death tolls yet.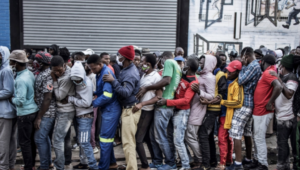 He added that the country had not found any new variant other than the dominant variant's changes. However, in the same briefing, infectious disease specialist, Richard Lessells, mentioned that the dwindling immunity from the previous wave could contribute to the resurgence in Covid cases in South Africa. The rising cases could be because of the BA.4 and BA.5 sub-variants and additional advancement of the BA.2 sub-variant of the Omicron variant. 
South Africa has reported the most Covid-19 cases and deaths to date. The officials have confirmed more than 3.7 million confirmed cases, and 1,00,000 deaths have been recorded during the pandemic. On Thursday, the WHO's Africa red-flagged the rise of infections in South Africa as the driver of the surge in covid cases in the continent.
According to official figures, the positivity rate in Africa has increased from 4% in mid-April to 21.1% now. Abdool Karim, a public health expert at the University of KwaZulu-Natal, said that the recent public gathering for Easter, Ramadan, plus flooding in the coastal city of Durban, could have contributed to the surge in Covid cases. 
On Friday, senior health official, Nicholas Crisp, stated that South Africa has enough covid vaccine and has no plans to procure more. He added that the government is not buying Pfizer's Covid pill – Paxlovid for the treatment of patients in public sectors as it is costly. Government data suggests that more than 44% of adults have been vaccinated in South Africa. 
Published by: Gargi Sharma
Edited by: Aaradhana Singh