Over the weekend, Andrew Tate has become the subject to conflicting reports after he had made a short visit to the hospital after his arrest.
Tate tweeted a link to an article about his health from the Romanian website SpyNews on Sunday.
According to the article, one of the two brothers was injured in the hospital after their arrest on Thursday, December 29, 2022.
Tate stated in the tweet that he was attacked by the Matrix and that they were mistaken because one can only go to great lengths to kill a person, not an idea. It is extremely difficult to put an idea to rest.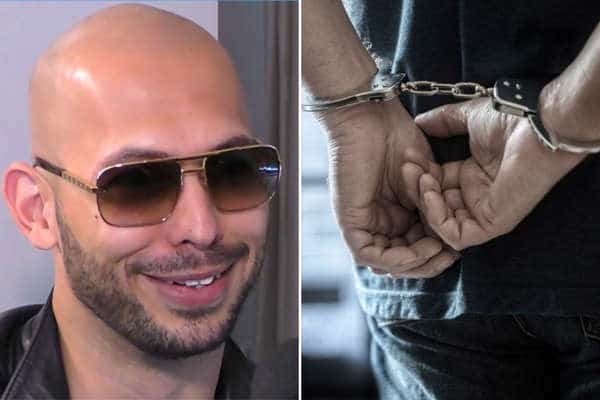 Carmina Pricope, a Romanian investigative journalist for Antena 3 CNN, was quoted in response to Tate's medical concerns. She described how he was taken to the hospital after being released from the Capital Police's Central Prison, and how the prison doctor questioned him, asking if he had been suffering from any specific ailments.
According to the counsel, Tate was suffering from a variety of medical issues. He was transported to a specialist consultation in a capital hospital after they filed his claim with the Central Prison Centre.
Conflicting Reports
According to NFT Technologies co-founder and CEO Mario Nawful, despite the conflicting reports about Tate's medical health, doctors discovered an ailment during his routine check-up. He also stated that, according to his source, Tate suffers from heart conditions, which can be proven by the heart specialist he sees on a regular basis in Paris.
In direct opposition to his tweet is @AlphaEra, a Twitter user who claims to be very close to Andrew Tate. In response to the above tweet, he mentions that Tate does not see a heart specialist in Paris on a regular basis and that he should probably reconsider his source. He goes on to say that he is always travelling with Tate and that Tate despises Paris.
With Greta Thunberg
Andrew Tate is also known for his heated Twitter debate with Greta Thunberg, a teenage climate activist. Despite being barred from several social media platforms, Tate was reinstated on Twitter under Elon Musk's ownership.
Tate tried to troll Greta Thunberg by asking for her email address so she could come over to his house and look at his large collection of cars as well as his "respective enormous emissions."
Greta Thunberg responds, saying she'd be delighted to do so and that he can email her at "smalldickenergy@getalife.com."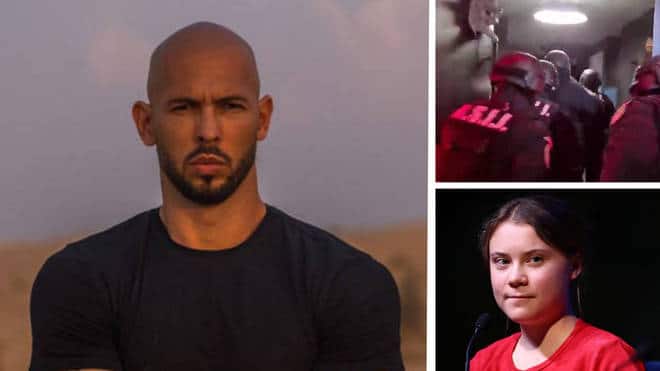 Reason for Arrest
On December 29, 2022, Andrew Tate, an American-British influencer, was arrested in Romania with his brother, Tristan. They were arrested along with two other Romanian nationals after being charged with human trafficking.
Prosecutors allege that the Tate brothers coerced six women into producing pornography, with the alleged victims subjected to "acts of physical violence and mental coercion." One of them was also charged with rape, but their identity has not yet been revealed.
According to the prosecutors, the suspects formed an organized crime group with the primary goal of recruiting, housing, and exploiting women by forcing them to create pornographic content that could only be viewed on specialized websites for a fee.
Andrew Tate has been chastised for his divisive remarks about women, including his 2017 claim where he mentions that women "must bear some responsibility" if they are raped during the #MeToo scandal.
---
READ MORE:
https://asianatimes.com/bigg-boss-marathi-4-winner-is-akshay-kelkar/
https://asianatimes.com/ss-rajamoulis-interview-on-becoming-a-director/
---