Antony Blinken arrived at Turkey's Air Force Base at Incirlik. This official visit to Turkey aims to hold bilateral talks about Finland and Sweden's stalled NATO applications and to extend Washington's support for the North Atlantic Treaty Organization (NATO) ally.
Table of Contents
Earthquake at Turkey and Syria
On February 6, 2023, a gargantuan earthquake of 7.8 magnitude struck southern and central Turkey, along with northern and western Syria, causing devastating destruction and deaths of more than 45,000 people. Survivors have been rendered homeless, with loss of their dear ones and in desperate need of humanitarian support to overcome the harsh aftermath conditions. The disaster have soared the economic cost up to billions of dollars.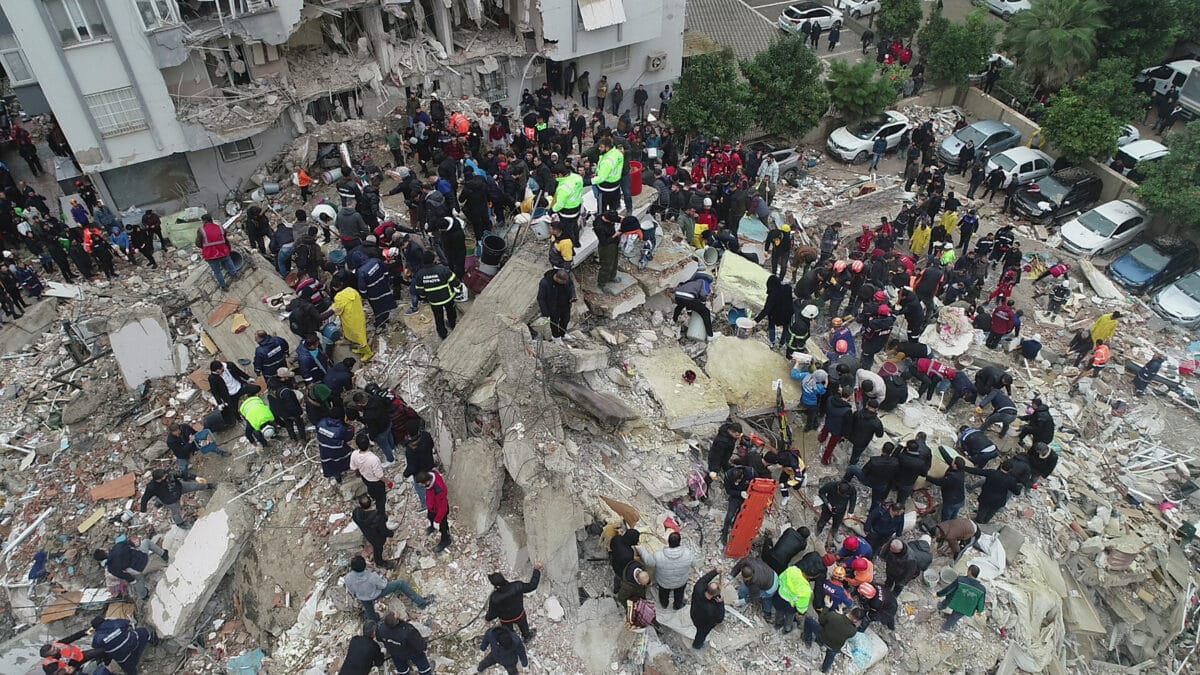 Blinken's Visit
On Sunday, U.S. Secretary of State, Antony Blinken arrived at Turkey's Air Force Base at Incirlik. This official visit to Turkey aims for the bilateral talks addressing the stalled NATO applications for Finland and Sweden and to extent Washington's support for the NATO ally. From Incirlik, Blinken was accompanied by Turkish Foreign, Minister Mevlut Cavusoglu in a helicopter ride to examine the brutal consequences of the earthquake in one of the badly affected parts of Turkey, the southern Hatay province.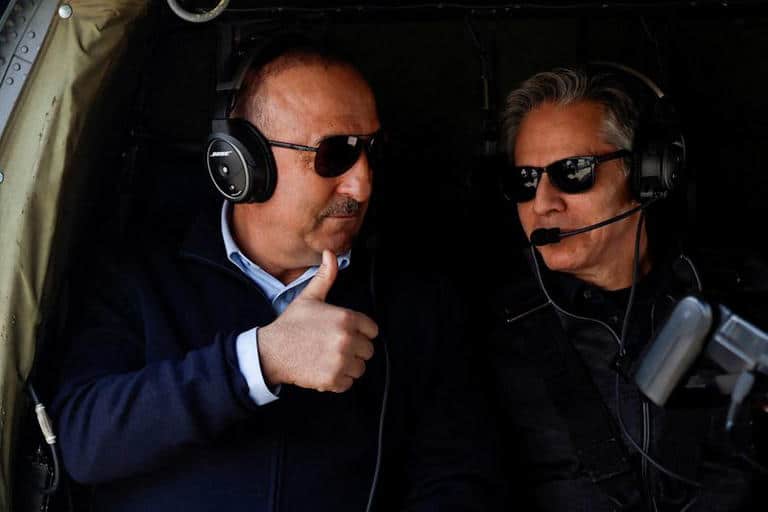 This is the first visit by Blinken to Turkey since he took office. The analysts are describing it as a delayed visit as compared to his predecessors who visited Turkey in their early terms, like Hillary Clinton and Rex Tillerson. This delay may emphasise the sourness in the relation of these two countries due to the fact that Turkey got hold of Russian missile defence systems in 2019.
Support By The U.S.
With the support of medical supplies, a search and rescue team, machinery for concrete-breaking, and an assistance of $85 million sent soon after the disaster, U.S. Secretary of State Antony Blinken, in his recent visit, assured Turkey of longer-term help along with $100 million for more assistance. He also emphasized President Joe Biden's plan to authorise an additional of $50 million for Turkey and Syria in the Emergency Refugee and Migration Assistance Funds (ERMA).
International Humanitarian Support
Apart from NATO and the EU, several other countries have come forward to support Turkey with humanitarian aid, including search and rescue dogs, monetary help, food, winter clothing, and medical supplies.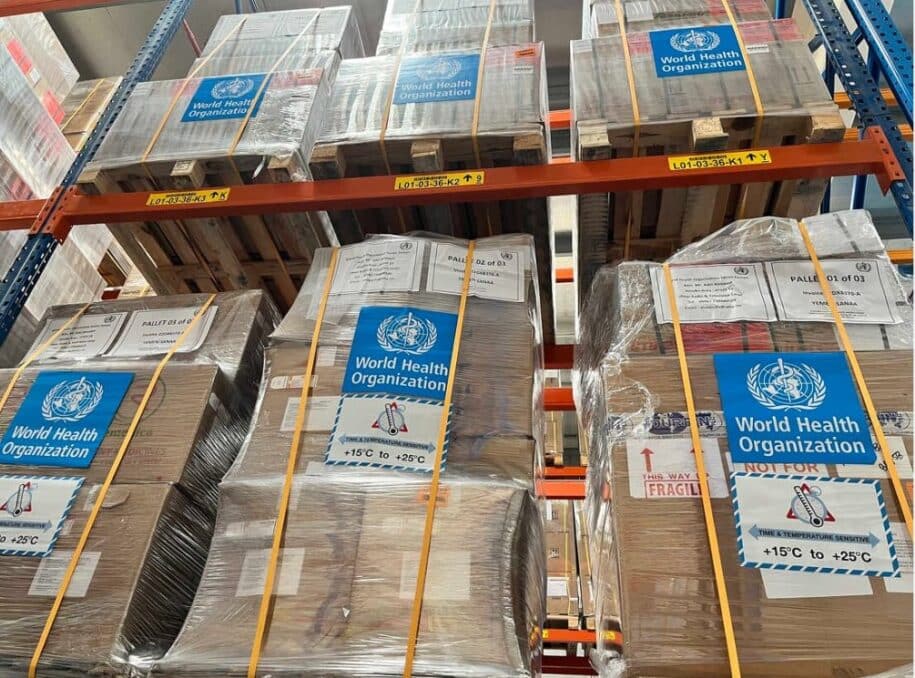 Operation Dost
Operation Dost was initiated by the Indian Government to support Turkey and Syria soon after the calamitous disaster. The NDRF personnels were sent for search and rescue operations, including relief and humanitarian assistance.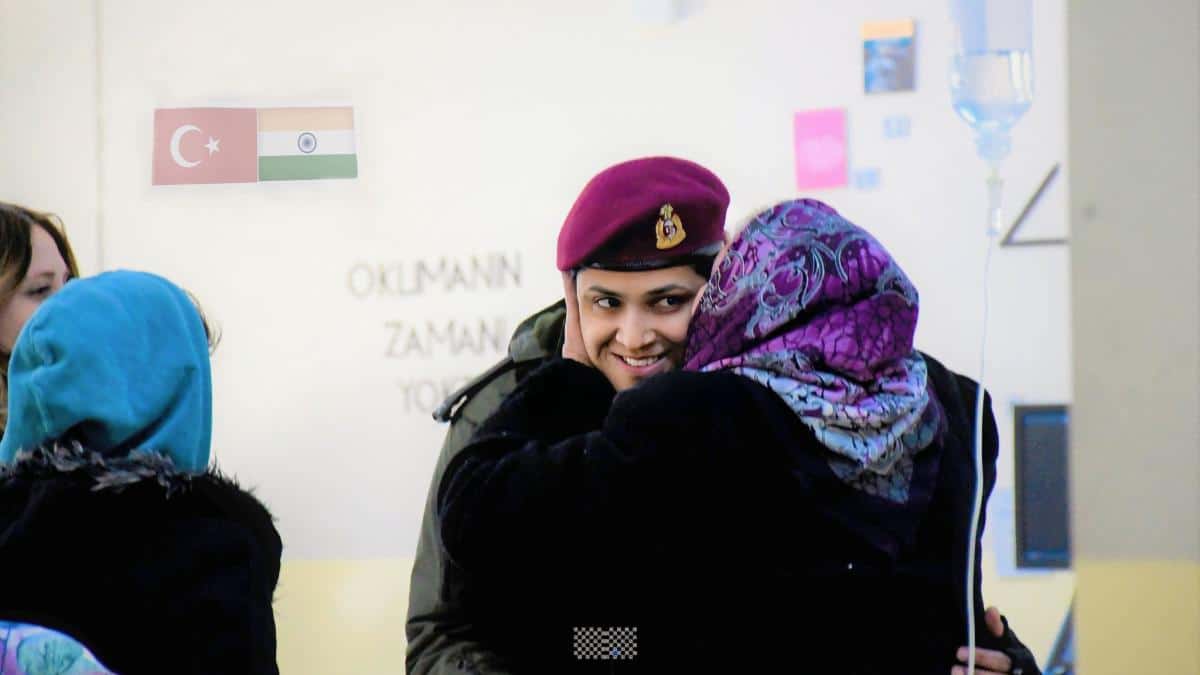 Within 12 hours after the earthquake struck, an Indian Army rescue team was assembled and dispatched to set up to 60 para field hospitals for medical aid. Several NDRF personnels, a special trained Labrador breed dog squad, necessary medical and drilling equipment were sent in Indian Air Force C17 flight to Adana. India also sent Droni drones from Garuda Aerospace for search and rescue operations, and modified Kisan drones for tasks of transporting food, medications, and supplies. By 12 February 2023, India has sent a total of seven C-17 aircraft carrying disaster relief material, supplies for the rescue team, and medical equipment like ECG machines and patient monitors.