Emporio Armani honours the aviator with its FW23 collection
The aviator of the 1930s and the setting he lived in served as a major inspiration for Emporio Armani's Fall/Winter 2023–24 collection. The brand's collection, which was recently displayed at the recent Milan Men's Fashion Week, pays homage to his charming demeanour, elegant seriousness and immaculate perfection of his style, mild greys and chrome glints of the aircraft, and the hangars that were his constant.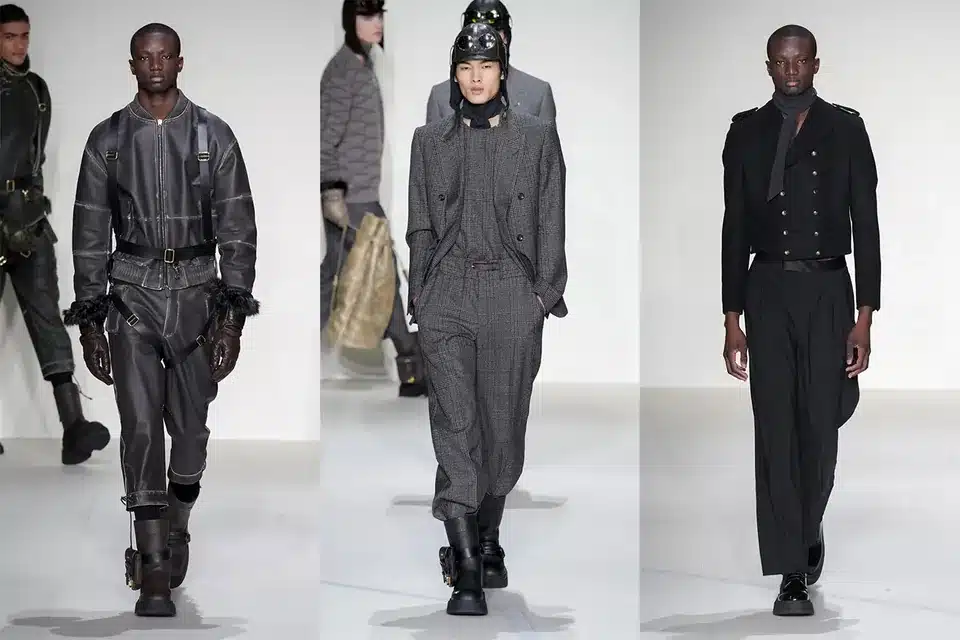 About the collection
The FW23 collection, many publications and fashion journalists have observed that the Emporio Armani sub-label seems to have fully matured. The most recent collection paid homage to the dashing and stylish aviator with a ton of muted grey structural pieces, slouchy leather pants, winter wardrobe essentials, classic cuts, and lots of monochromatic clothing. Emporio Armani is known for its classic structure of the garment with sharp charisma. As the collection progressed, velvet dinner jackets, sheer shirts, sequin blazers, and even cropped leather bomber jackets worn with harnesses showed off a more formal, elegant, and perhaps even edgy side to the aviator theme. As everybody is dressed as Maverick (Top Gun: Maverick).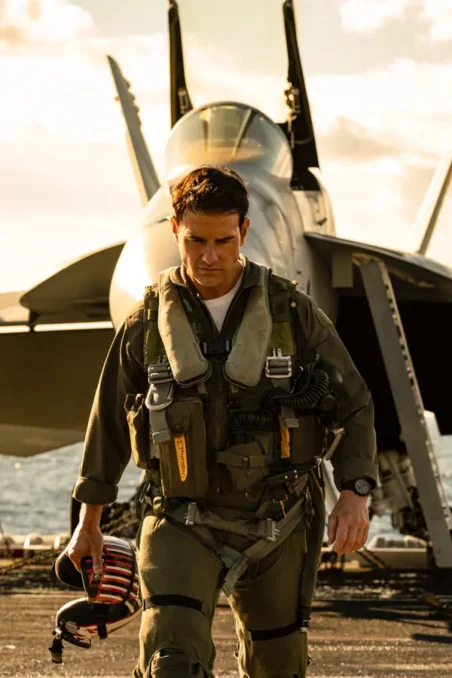 The great man's work is presented and contextualised under three categories: androgynous, ethnicities, and bright stars. This night's show featured hints of each to a greater or lesser extent. Many of the items could easily be worn by celebrities (and the influencer-heavy crowd), especially the sparkling sheer mesh outfits in the finale. And there was a good deal of the squishy tailoring that Giorgio Armani has used to great success, presented against a good amount of soft, pastel-hued androgyny.
The strongest effect of non-Western civilizations, as Silos describes it, was undoubtedly today's most stressed Armani chord. He incorporates aspects from distant cultures and interprets them in his own distinctive way. China, Africa, Japan and other places have inspired the designers.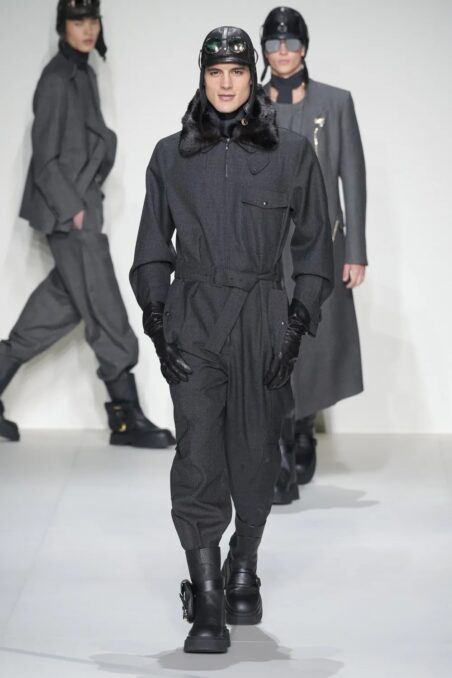 Later, as evening displays and dinner coats fell apart on the runway, the plot deepened. Translucent shirts, coats with neckerchief ties and satin black lapels, and amethyst sequin blazers all evoked images of elegantly arriving for dinner—of course, by private jet.
Tailored for women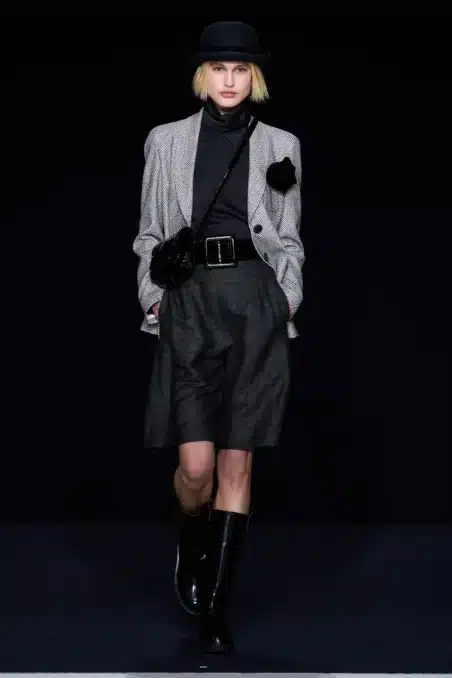 As the women's collection is also showcased at Fashion Week Also, Armani claimed that the idea of 'Elizabethan theatrical costume' serving as a soloist in the emphasis on the character was influenced by this collection. This was alluded to in the reinvented ruffs made of looping black ribbons that were worn around the necks of pink silk shirts with ruffled collars and bibs and glittering green and blue velvet jackets. The bowler hats and occasionally eerily moving models also alluded to the silent manifestation of fashion.
All the people Armani was portraying in costume were strongly based on his own tradition. Starting with his iconic foundation of soft tailoring, shorts, skirts, and pants were worn over jackets, coats, and waistcoats in a variety of shapes, fabrics, and predominantly greige tones. They were then tucked jodhpur-style into boots.
A change in colour was announced by a jacket and flared, above-the-knee dress ia broken silk jacquard with purple-shot masculine designs. Over more distinctively jodhpur-derived pants, tuft-collared jackets featuring the identical checks as the jacquard were worn. Before the centre colour area of velvet tailoring, intarsia synthetic fur herringbone blazers, and silken jacquard shirting over high – tech slacks that shimmered in the light, there was a portion of tuxedo-black daywear that frequently had inspirations from sportswear.
When the day gave way to night, Armani used paillettes in several looks, including a pair of sequined slacks worn over two double-belted halter tops and several gowns that were the same knee-length as the previous jacquard. One of the Chaplin-like hats was worn by a model who was beaming while also donning a full-length dress with a knotted shoulder strap that was all black.
Know more about Milan Fashion Week at Asiana Times.