The air is scented with brilliance, the food looks like art and the people eating it epitomize sophistication.
What sounds like a fairytale dream under normal circumstances comes to reality at Milan Fashion Week.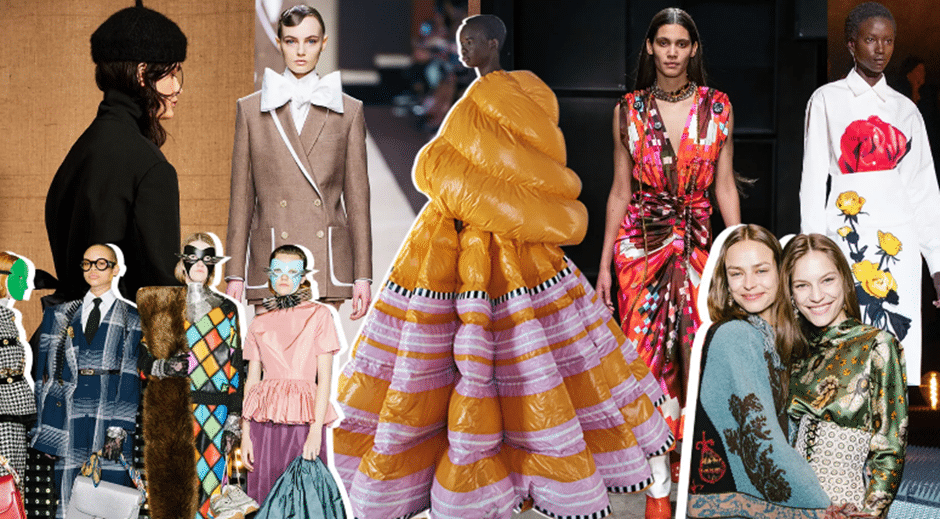 Table of Contents
Korean icons took over this Milan Fashion Week…and we're so here for it!
K-culture is known for its colorful costumes and extremely influential styles. True to their commendable taste in fashion we got to see some REALLY big names at Milan Fashion Week spring/summer 23.
K-pop star Jeon Somi was spotted front row at the Prada show, her presence sure did make it feel like our 'Birthday'. Kdrama heartthrob Song Hye-Kyo was another attendee who caught eyes while attending the Fendi show.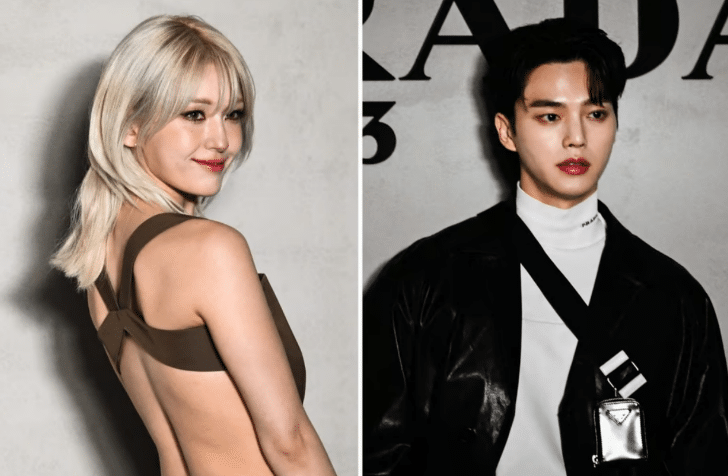 NewJean's is a new girl group that recently made their debut but despite their rookie status they're already headlining newspapers with Hanni, a member having been appointed as an ambassador for Gucci.
Joining the club, Jimin and Suga of BTS were declared brand ambassadors for Dior and Valentino respectively.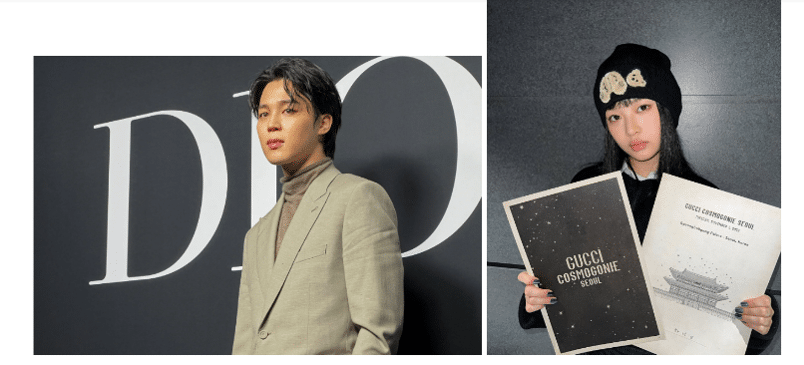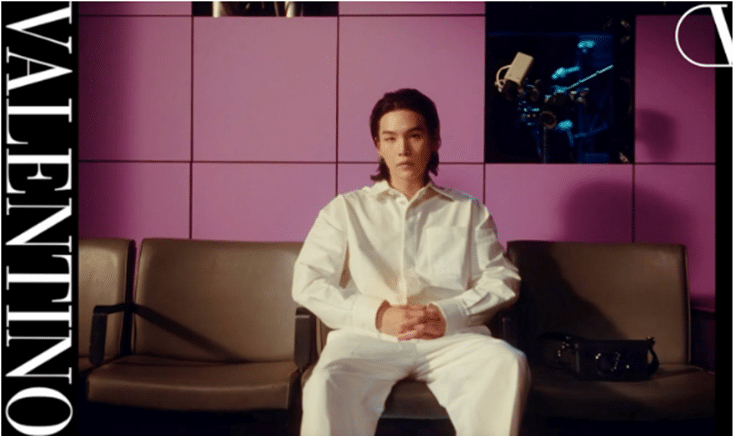 There is speculation that RM (another BTS member) might end up being the brand ambassador for designer brand Bottega Vanetta owing to his show-stopping presence at the MFW exhibit.
The rapper exuded elegance in a sleek suit made by the luxury label, his raised collars and shoulder pads accentuated the whole look.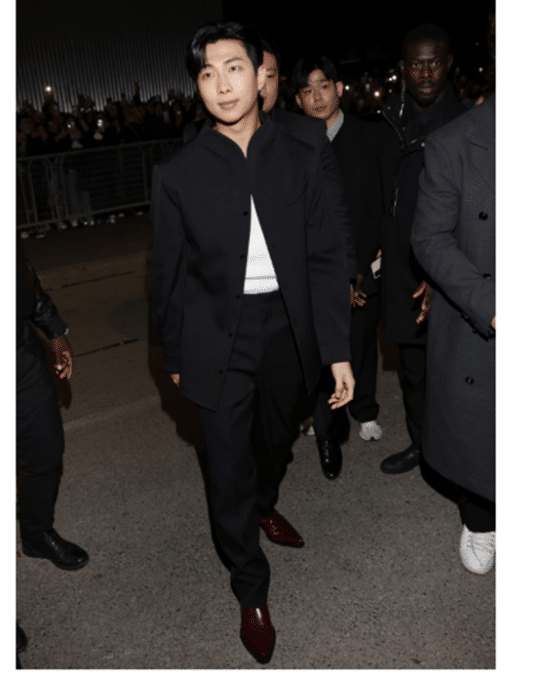 Speaking of K's…
Kim K made quite the appearance this fashion week.
The influencer and entrepreneur has been widely involved in Dolce Gabbana's work for a while now, originating from her wearing D & G multiple times at her sister Kourtney's wedding ceremonies. Following this she has also gone on to collaborate with the brands founders.
She reiterated her love for the brand at Milan Fashion Week by wearing a piece made by modifying a vintage beaded dress from the D & G 1990 collection.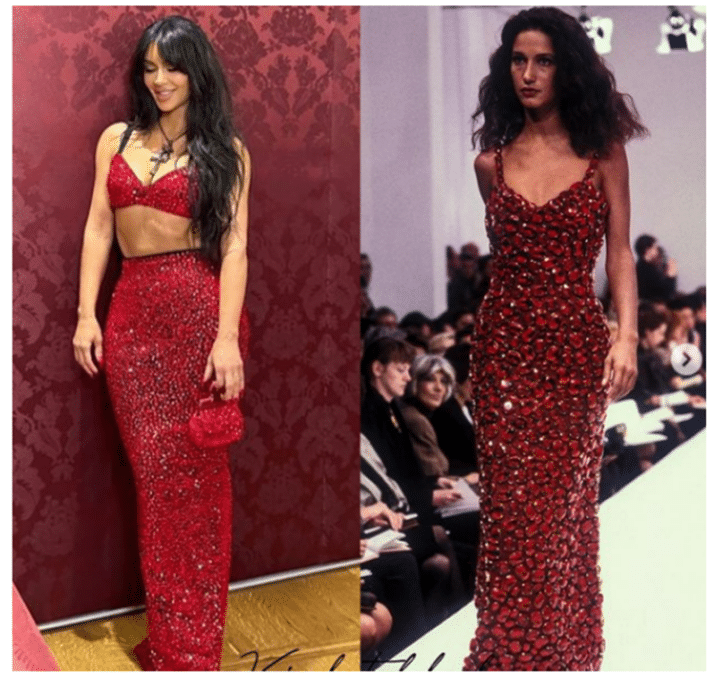 The dress was morphed into a sequinned bralet and skirt. Her nails went along with the Scarlet theme of her outfit, and to top it all off she accessorized with cross necklaces and a customized D & G bag.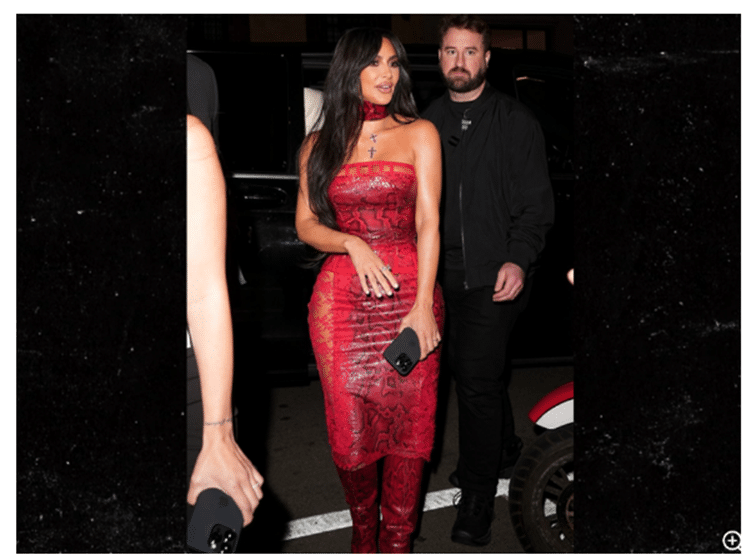 However the outfits werent the only thing that stood out, people noticed struggle in doing simple tasks like walking or climbing stairs for the extremely tight fitting outfits she wore and even questioned if looking amazing was worth that amount of inconvenience. While the celebrities do give us moments and outfits to gush about,
The shows are what make MFW, THE fashion week
BOTEGGA VANETTA
The brand consolidated itself as hard to top with its diverse designs. Fringes and leather (which it specializes in) were paired in various symmetries with different colors to provide a multidimensional look. Every outfit down the ramp screamed 'The Cool Kid'.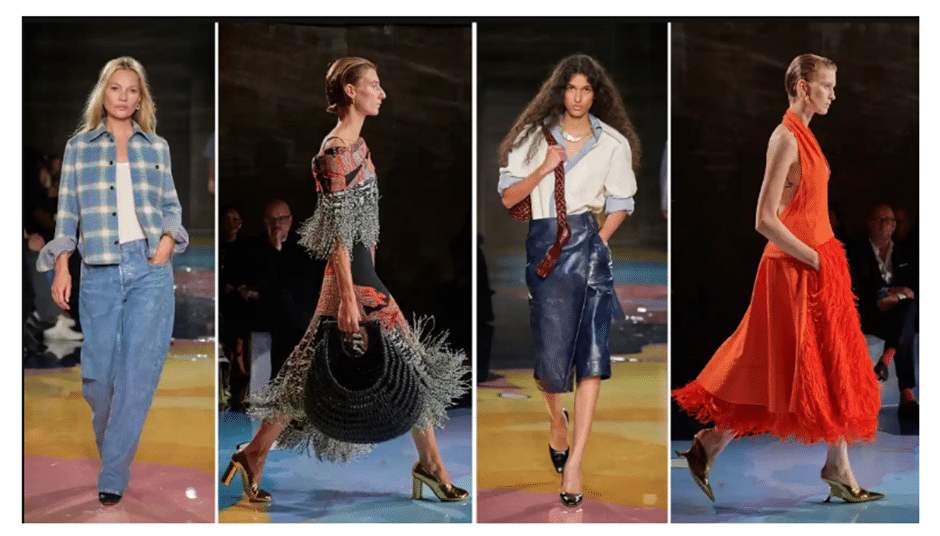 As always, the beloved brand wasn't afraid of serving something new. The bold designs and eye-catching patterns set the tone for this season. Alessandro Michele's collection Twinsburg was a unique show that involved about 68 pairs of twins walking down the ramp. The motive behind this approach was seemingly to express how the same garment on almost identical bodies says something different on each.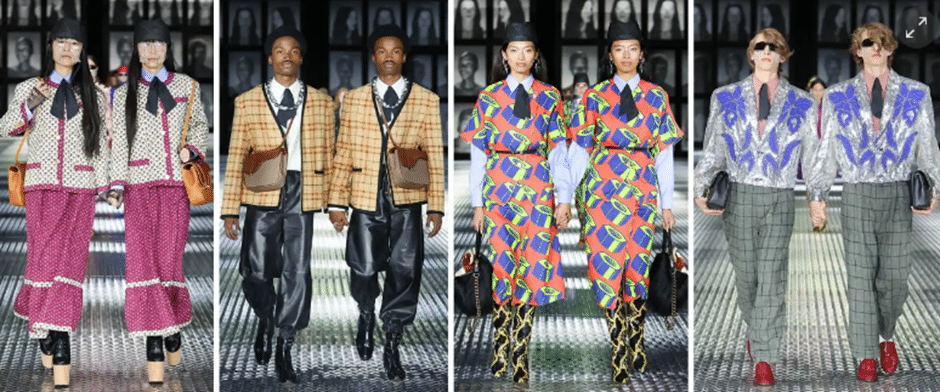 MOSCHINO
Jeremy Scott gave everyone a break from the intensity of fashion week with his fun and well…buoyant designs.
The collection involved inflatables styled into various outfits with funky colors to add to the charm.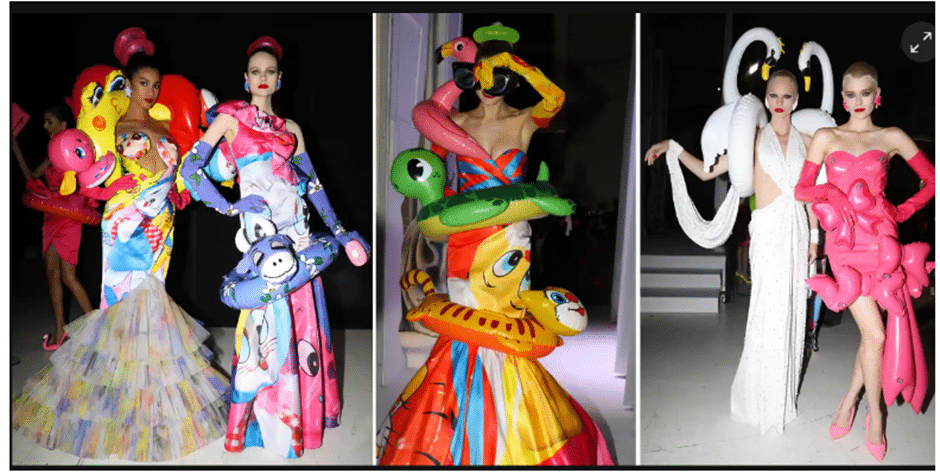 VERSACE
A woman in power was embodied better than ever in the semi goth outfits that were worn by the models at the show. Denim, leather and badass black clothing was paired with more feminine touches of a tiara and tassels. The show was closed by heiress Paris Hilton.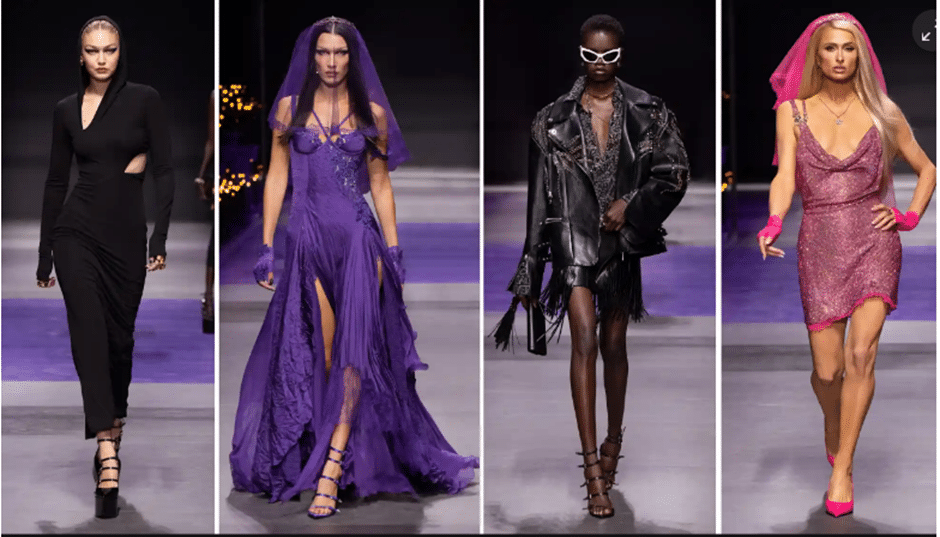 Milan Fashion Week brought game…literally
Blizzard entertainment, the company behind the video game Diablo collaborated with Danish fashion house Han Kjøbenhavn with a whole new RTW collection.
The collection is a change from the regular gaming merch involving plain shirts into something even more magnificent and different on its own. Dark hues, crimson shades, leather and fur are a few of the highlighting characteristics of the collection. With its dark theme it leans towards 'portraying hell as a beautiful place' in the creators' words.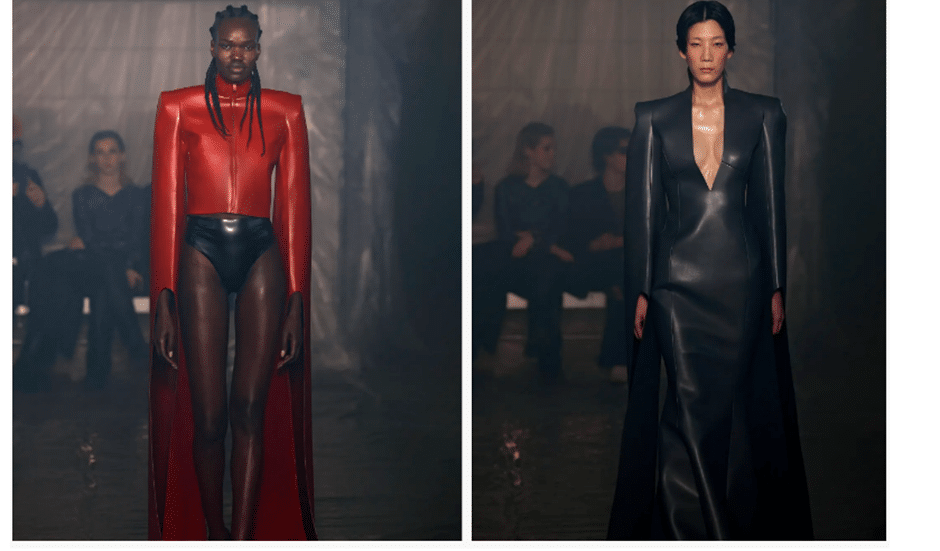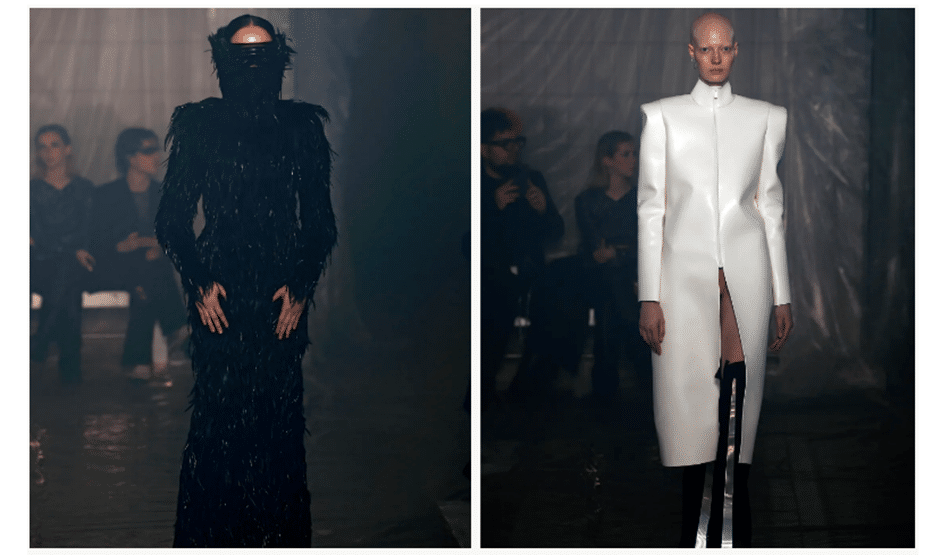 While the past few seasons have given us brighter and blingy designs this fashion week we got to see the beauty in darker undertones and surrealism. Raised collars and leathers seem to be a definite trend to watch out for.