The Hague: An arrest warrant was issued against Russian president Vladimir Putin by the International Criminal Court on Friday over alleged war crimes during his invasion of Ukraine. The court has also put out a warrant for Maria Lvova-Belova, Russia's Commissioner for children's rights.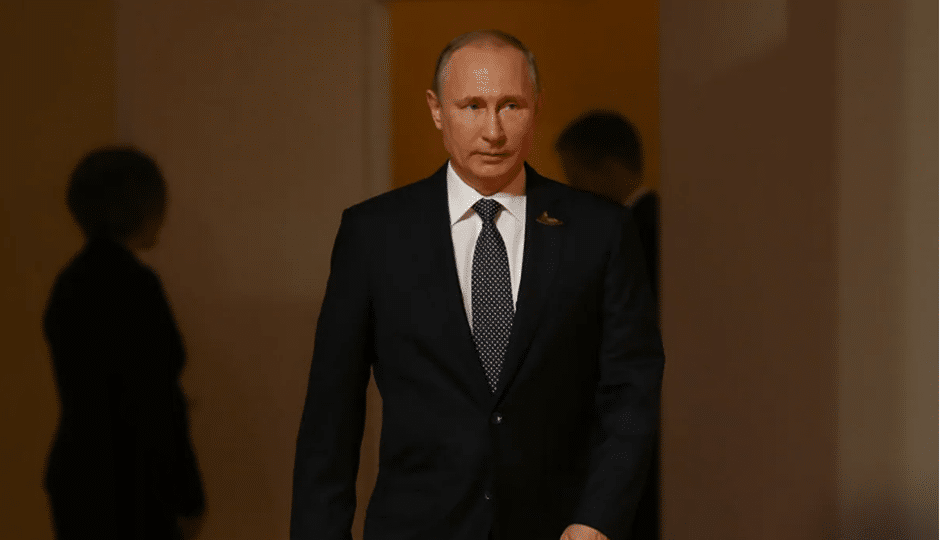 ICC accuses Putin of unlawful deportation of children from Ukrainian-occupied territory to Russia since 24 February 2022. The court states that there are "reasonable grounds" to believe that Putin bears individual responsibility for the crimes. Putin is alleged to have committed the crimes directly or jointly with or through others. He is also found to have failed to exercise his control over his civilian and military subordinates who carried out the acts. The warrants were issued in response to the applications submitted by the Prosecution on 22 February 2023.
Historic Decision, praises Zelenskyy
Ukrainian President Volodymyr Zelenskyy hailed the move by ICC as a historic decision that will pave the way to historic accountability in his nightly video address. He stated that the accurate number of deported children could be more than 16,000. "It would have been difficult to carry out such a criminal operation without the approval of the man in charge of the terrorist state," Zelenskyy stated.
"The wheels of justice are turning", wrote Dmytro Kuleba lauding the court's actions. He added that international criminals will be held accountable for abducting children and other crimes.
US president Joe Biden also welcomed the warrant against Putin. He asserted Putin has clearly committed war crimes. Biden added that while the court is not recognized internationally, it still makes "a very strong point".
"Void", Russia dismisses the warrant
Meanwhile, the warrants issued by ICC have riled up Russia. Kremlin Spokesperson Dmitry Peskov dismissed the court's decisions as "null and void". He claimed that Moscow viewed the ICC's questioning as "outrageous and unacceptable."
"Yankees! Hands off Putin!", on Telegram, Parliament Speaker Vyacheslav Volodin, a supporter of the President, wrote.
Background
Human Rights groups have reported evidence of Russia's forcible deportation of children from Ukraine to Russia or Russian-occupied territory. The Ukraine government has also accused Russia of relocating around 16,000 Ukrainian children.
Russia however did not deny the claims and framed the illegal adoptions as a patriotic act.
This likely would have persuaded ICC to probe into the involvement of Putin in several war crimes. Many experts also mark this as the beginning of further investigations.
The impact of the warrant
While the move by ICC marks a significant moment, many express concerns over the impact of the warrant on Putin as Russia is not a member of the Rome Statute which established the International Criminal Court and he could only be apprehended if he travels outside Russia. On the other hand, some express that though the warrant is unlikely to have immediate repercussions, it could have major effects on Putin's global standing.