Kanishtha Agarwal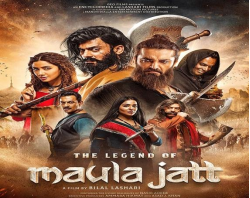 Fawad khan with maula jatt is set to make a comeback on the silver screens after six years of Ae Dil Hain Mushkil; opposite Ranbir Kapoor and Anushka Sharma. Actress Mahira Khan is to hit big screens in India post-Raees. Maula Jatt is a Pakistani-originated movie released on October 13 but got delayed in its release in India. After becoming the most-grossed film ever in Pakistani cinema, the film is to be released in India only in a few cinema halls of Punjab and Delhi region of most Punjabi speakers on December 30.
Zee studios to push Maula Jatt in India
A source close to Zee studios got a clear acceptance of the movie's release in India from the Central Board of Film Certification. The legend of Maula Jatt is the second movie from Pakistan which got clearance to release in India after Mahira Khan's Bol (2011). But the reports informed CBFC that the movie was stalled for release even further indefinitely, even though there was no official ban on artists across borders. The Pakistani actors including Fawad quoted to be felt unwanted in India.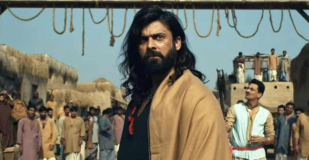 Fans loving Mahira and Fawad again in Maula Jatt
Actor Fawad Khan and Actress Mahira Khan are yet to be seen on the silver screen in India after their movie release in Pakistan on 13th October. The two have worked together on a Pakistani serial Humsafar, which aired originally in Pakistan in 2011 and 2015 in India. However, the serial got recognition later this year. Fans from both sides of the border showered love for the actors pairing on screen. After this huge leap, both actors are seen in a period drama with a collection of $20 Million worldwide release. Both actors will be again seen on the big screens in India after debuting in Bollywood movies.
What and who is The Legend of Maula Jatt?
Maula Jatt is a movie sequel to its first part released in 1979, which is a figure rooted in the folklores of Punjab-Pakistan for his attempt to deliver Justice. His non-violence brings him face to face with antagonist Noori Natt, the undisputed leader of a clan terrorizing dwellers from Punjab territory. The dramatic dialogues of the antagonist are included in both versions of the film. Noori Natt says to a new prisoner," Nawa aya e sohneya?" meaning 'are you new here dear?' The evil character then kills the new inmate to disturb him during dinner. The film is directed by Bilal lashari and stars celebrated names from the Pakistani Entertainment industry, Hamza Ali Abbasi and Humaima Malick.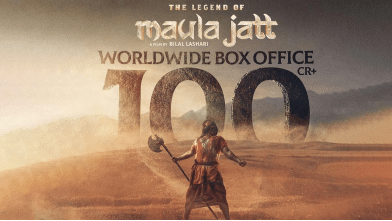 The box office collection of Maula Jatt
The actors and crew members are celebrating the hallmark of the 100 crores collection ever made by any Pakistani movie. The production helmed by director Bilal Lashari hit a whopping $10 million making it enter the 100 crores club. Later, the number exceeded the $20 million worldwide box office collection. The movie is set to break all records if it enters the Indian cinema halls. The gross collection made the co-producers Faisal Rafi and Bilal Lashari jump up with joy. The movie is a sequel to the 1979 cult classic Maula Jatt which was another musical hit in Pakistan cinema.
Tearing apart political opposition Maula Jatt is yet to be released in India
Few exhibitors were planning to release the film in India which was opposed by Maharashtra Navnirman Sena. Due to the rough relations between Pakistan and India, the movies of either country were not released in both countries except for Bol (2011). The attacks of 26/11 and Uri (2016) further provoked not even actors working across the border. Actors like Fawad Khan are banned from working in India. The legend of Maula Jatt may break all records. The chief programming officer of INOX, Rajendra Singh Jayla says, "It will be played in Punjab and a few theaters in Delhi in INOX where there are Punjabi-speaking people."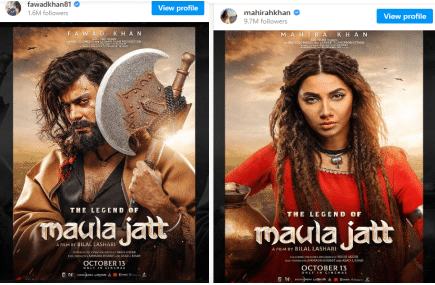 Ranbir Kapoor on Maula Jatt: no boundaries for artists
At the Red Sea International Film Festival in Saudi Arabia, where the actor received the Variety International Vanguard Actor Award and praised the Pakistani blockbuster The Legend Of Maula Jatt, there. He was asked a question that would he be willing to workwith the Pakistani team along with his team in Saudi Arabia; to which Ranbir said, "Of course sir. I think there are no boundaries for artists, especially for arts. Many congratulations to the Pakistan film industry for (The Legend of Maula Jatt. It is one of the biggest hits that we have seen in the last few years. Of course, I would love to."