The mint-fresh pairing of Ranbir Kapoor and Shraddha Kapoor, whose chemistry seems utterly mind-blowing, has finally been shown in the trailer of Tu Jhoothi Main Makkaar. The film Tu Jhoothi Main Makkaar starring Ranbir Kapoor and Shraddha Kapoor, has undoubtedly captured everyone's attention since its first poster release, for a variety of reasons. To believe what we are saying, one must watch the trailer.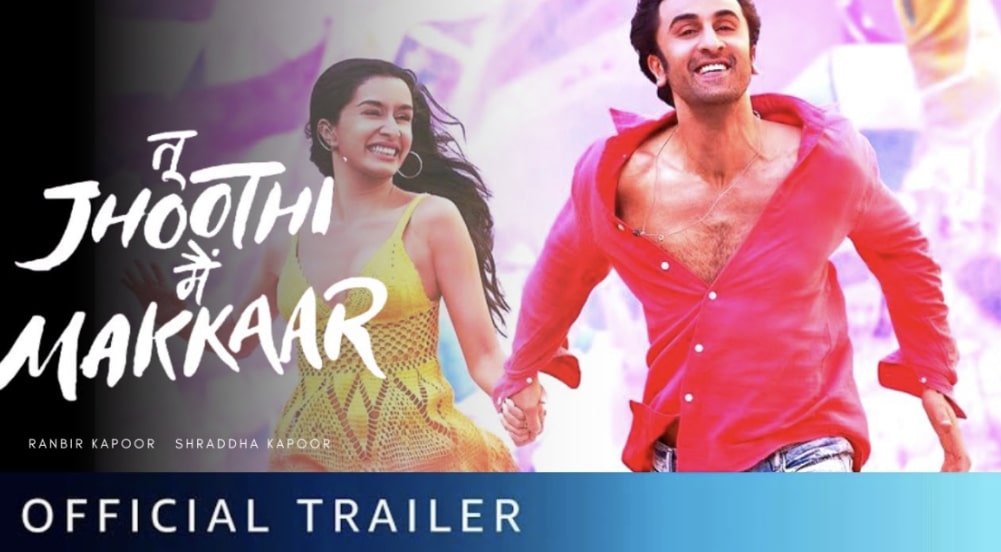 Table of Contents
Trailer of 'Tu Jhoothi Main Makkaar', starring Ranbir Kapoor and Shraddha Kapoor
With his consecutive extraordinary role in Shamshera and Brahmastra, "Ranbir Kapoor" is back with another light-hearted movie, Tu Jhoothi Mai Makkar: A Hindi-language romantic comedy film, that is expected to do exceptionally well like all his previous movies. Ever since its announcement was made, the subtleties around the story of the film were left hidden. But what made fans happy is the trailer that was released on Monday!
Furthermore, we should warn the crowd that they should prepare themselves to snicker and cry simultaneously. As much as the particular connection between Ranbir and Shraddha will make you giggle your heart out, the never-before-seen sizzling scenes between the lead stars will really leave you paralyzed. Hitting home among the young with its invigorating feel, the film accompanies a bundle of satire, sentiment, and show that vows to snare you as far as possible.
The trailer of "Tu Jhoothi Main Makkar" starts with Ranbir and Shraddha kissing on the oceanside while the sun is setting, when the Brahmastra actor is heard saying "these days it is not difficult to go into a relationship, yet it is incredibly challenging to come out of one; it's easier to make the relationship work, but breaking up is hard."
The trailer likewise gives you a look at veteran star Dimple Kapadia, who will be seen starring in the role of Shraddha's mom in the film, and much-cherished Indian comic Anurag Singh Bassi, who exposes the role of Ranbir's dearest companion.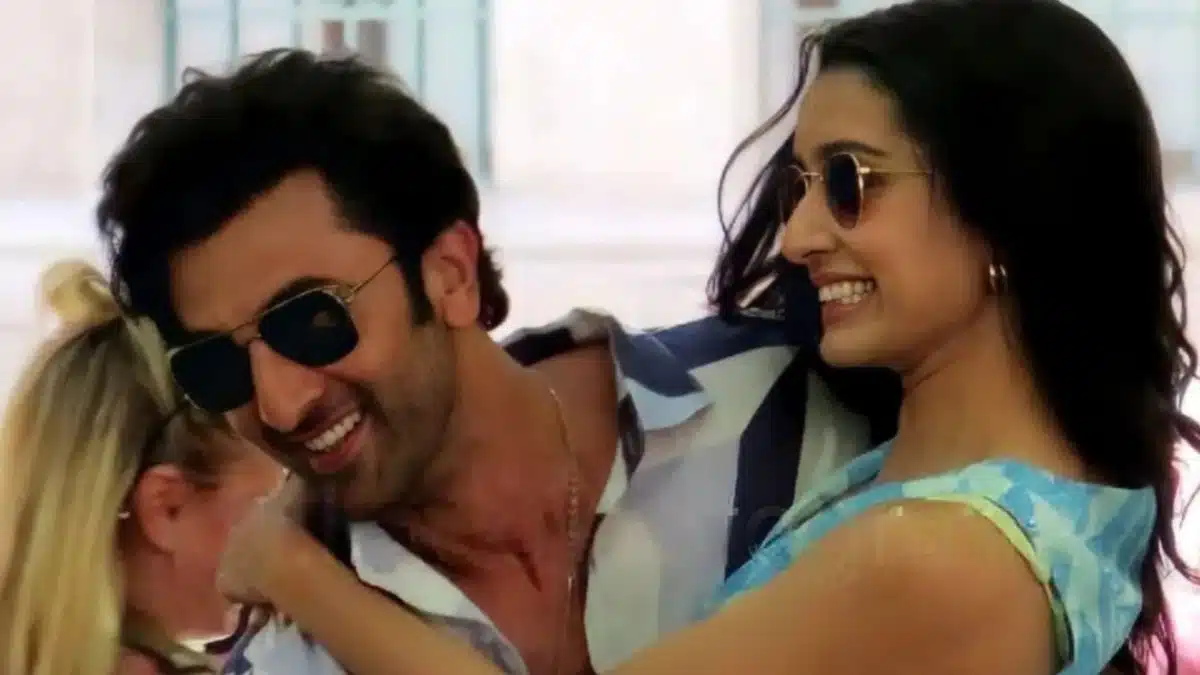 Written by Luv Ranjan and Rahul Mody, "Tu Jhoothi Main Makkar" additionally includes Ayesha Raza Mishra, Rajesh Jais, and Monica Chaudhary as supporting actors. Produced by Luv Films & T-Series Films, Tu Jhoothi Main Makkar's release date has an association with Ranbir's fortunate number 'eight'. The film is set to hit the cinema houses on March 8."
Ranbir Kapoor calls his Tu Jhoothi Main Makkaar co-star 'a commercial box-office superstar'
Ranbir Kapoor is getting back to his lighthearted comedy roots with his next film, Tu Jhoothi Main Makkaar. The entertainer will co-star with Shraddha Kapoor in producer Luv Ranjan's film, and the crisp pairing of the leads has their fans eager to see them on screen together. Ranbir went down memory lane, while he spoke about working with his co-star, whom he has known since childhood.
One of the actors most blockbuster movie is Yeh Jawaani Hai Deewani (2013) where he played the character Kabir, otherwise known as Bunny, who is reluctant to settle down and is placed in one spot. He appeared in the film with entertainers Deepika Padukone, Aditya Roy Kapur, and Kalki Koechlin. At the trailer launch on Monday, Ranbir revealed that playing a comic role in a romantic comedy was something hard for him, and after that, he went and commended Shraddha Kapoor by calling her a "Commercial box-office superstar in the film industry."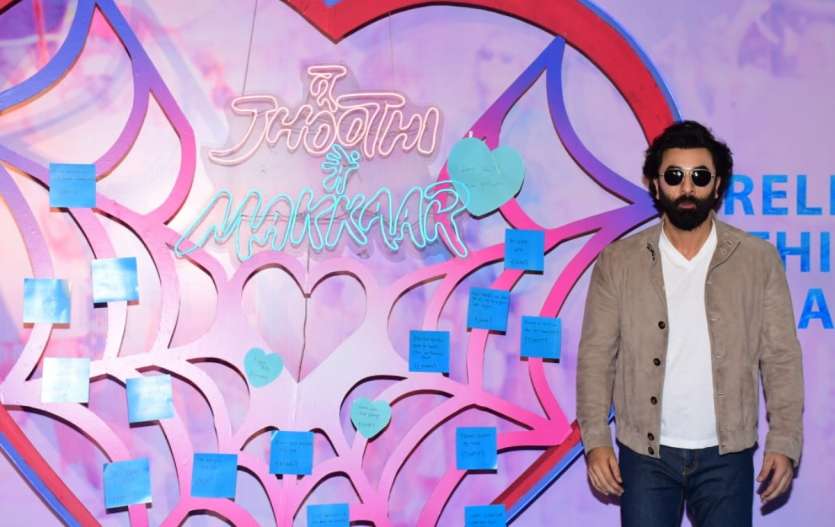 Ranbir shared, "Because our parents have been friends for a long time, thus we have known each other for a really long time. Working with her and having her onboard was amazing, knowing that she shares the same energy and enthusiasm for her work is really worth praising." So we've been companions for quite a while. Yet, working with her, I truly understood that we shared comparable innovative energies. "I realize she comes from a similar sort of enthusiasm, commitment, and fire to put forth a valiant effort."
"Her presence in this film increased its value and I think it's Luv's genius that he chose to cast the two of us together so, for this too, I'll give all credit to him. It was amazing working with Shraddha, and I hope that we can do really amazing work in the future.," he added.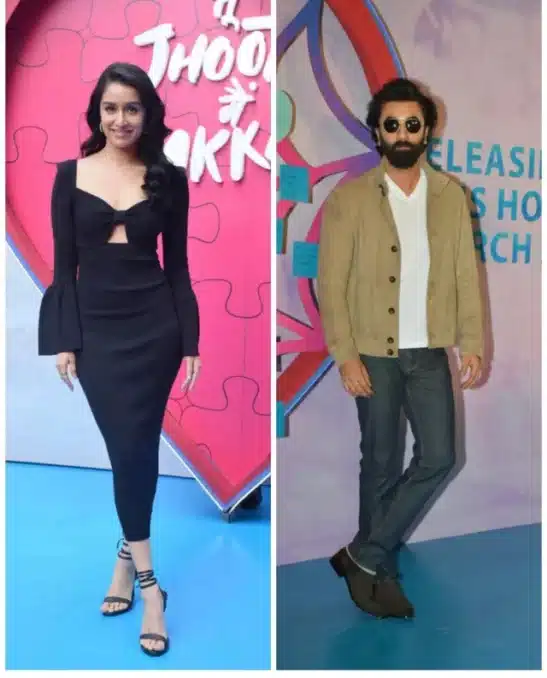 Alia Bhatt reacts to Ranbir Kapoor and Shraddha Kapoor's trailer
Taking to Instagram, the "Gangubai Kathiawadi" actor shared the trailer video alongside the caption, "genuinely quite possibly my favorite trailer!" "Tu Jhoothi Main Makkaar releasing on March 8."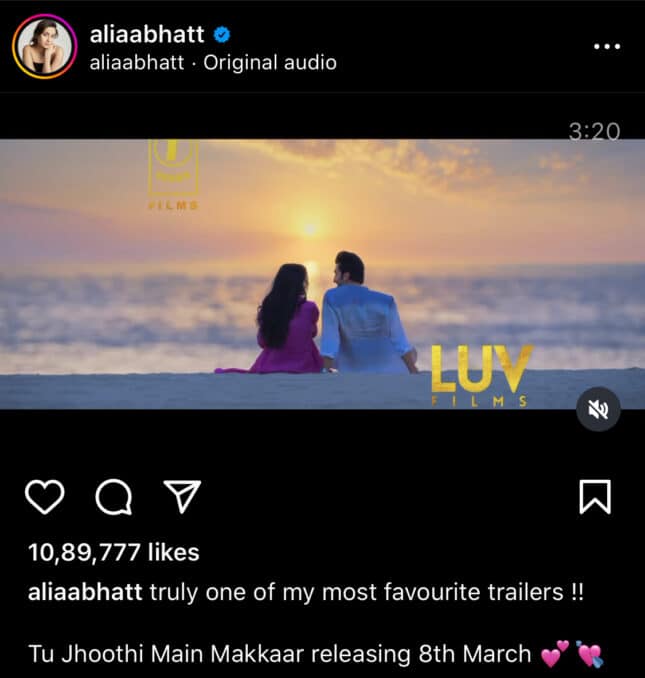 Shraddha took to her Instagram handle and shared the trailer with the caption, "Relationship investments are subject to love risks." Please check compatibility before investing"#TuJhoothiMainMakkaarTrailer is out now!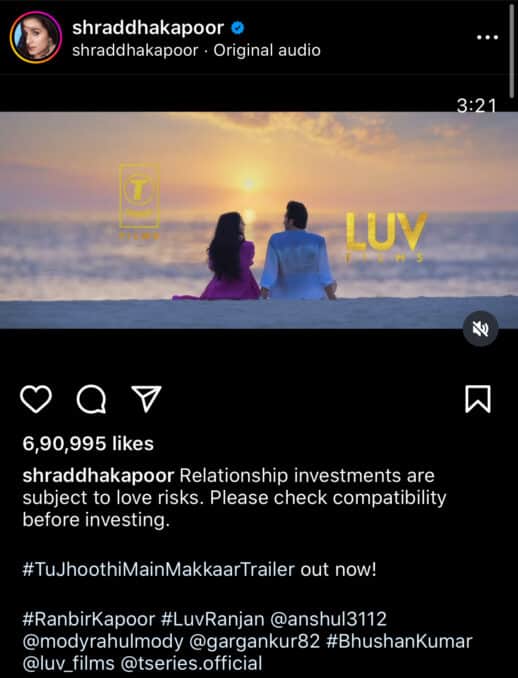 At the movie's trailer launch party in the early long stretches of Monday, chief Luv Ranjan said, "Love is a convoluted subject, however, why not have a good time while we attempt to disentangle connections in this day and age?" The world and energy of the film have been brought to life by the very gifted sets of Shraddha and Ranbir and my splendid team. "I'm expecting crowds across all ages, youthful and youthful on a fundamental level, to live it up in the performance centers while they connect with their own sentiment when they watch the film."
The film denotes the main on-screen cooperation between Ranbir and Shraddha. Created by Luv Movies' Luv Ranjan and Ankur Garg and introduced by T-Series' Gulshan Kumar and Bhushan Kumar, "Tu Jhoothi Main Makkaar " will be delivered in theaters on Holi, March 8.