Ranbir Kapoor returns to the dance floor and displays his best moves in the newest song from Luv Ranjan's upcoming film.
Ranbir's most recent performance was in Ayan Mukerji's blockbuster Brahmastra, which premiered in 2022. But before that, Shraddha had a guest appearance in Varun Dhawan's Bhediya.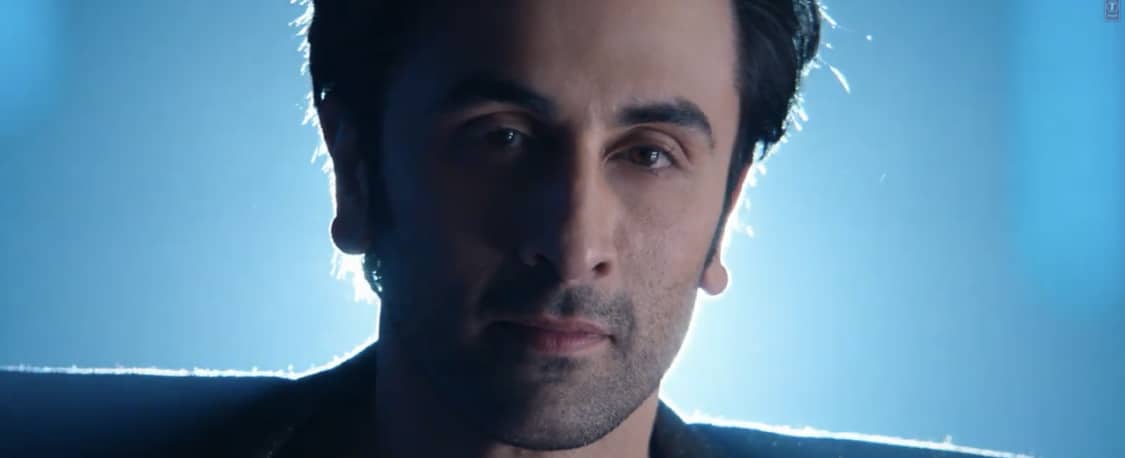 Highlights
Ranbir Kapoor is back with a new song from his upcoming film
Ranbir Kapoor reverts to his cabaret avatar in the most recent song from Tu Jhoothi Main Makkaar by Luv Ranjan. Thanks to the Friday release of the song "Pyaar Hota Kayi Baar Hai," the actor's admirers who were missing him as a romantic hero can now rejoice. In the song, Ranbir's persona argues that it's worthwhile to fall in love more than once.
While singing and dancing to a song by Pritam and Arijit Singh that urges people to fall in love more than once, Ranbir dons a sparkling black blazer and exhibits his fluid dance moves. Amitabh Bhattacharya wrote the song, which has the line, "Ek baar hi kiya toh yaaro pyaar kya kiya (If you fell in love once, then why did you love at all)?" In response, Ranbir says that love is supposed to happen repeatedly.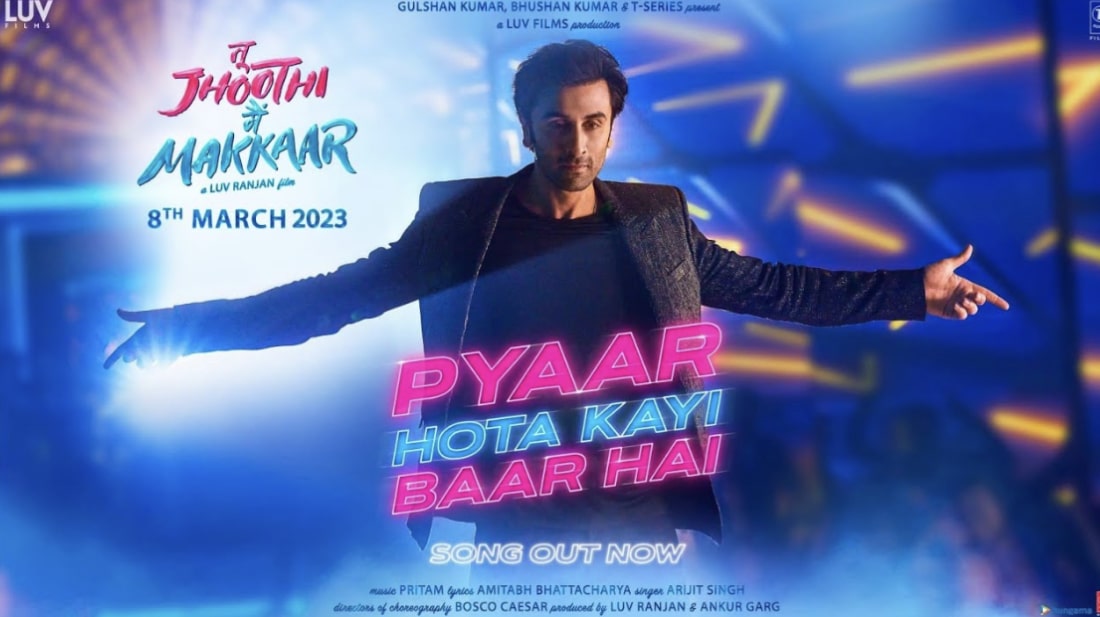 The song also features Kapoor's co-star in the film, Anubhav Bassi. Ranbir's dancing and sultry demeanor in this song are strikingly similar to those in Yeh Jawaani Hai Deewani's Badtameez Dil. The similarity of the music videos for the two songs was also eagerly noted by fans. One commenter said, "Ranbir dances very gracefully." It's difficult to look away when he's dancing." Another user gushed, "Ranbir dancing unbelievably well with excellent expressions (fire emoticon), and as always Arijit Singh killed it with his lovely voice," and another remarked, "Also after eons, Ranbir is on a dance floor again (Last was Badtameez Dil)" (heart emoticon) I absolutely loved it! 
Numerous observers also praised Arijit for his ability as a singer and the magical way in which he continually gives Ranbir Kapoor voice. Whether it's "Ae Dil Hai Mushkil," "Channa Mereya," or "Sooraj Dooba hain," it doesn't matter. "This is undoubtedly a new-age disco," said a different enthusiast. I'm curious to see how Arijit Singh's voice fits into this as a new-generation vocalist. Is he actually an old-school or new-school man?
Ranbir and Shraddha Kapoor appear together in the song Tere Pyaar Mein.
The first song from the movie Tu Jhoothi Main Makkaar, starring Shraddha and Ranbir Kapoor, has been made available. Although this could just be a passing romance, the musical Tere Pyaar Mein shows the central couple falling head over heels in love.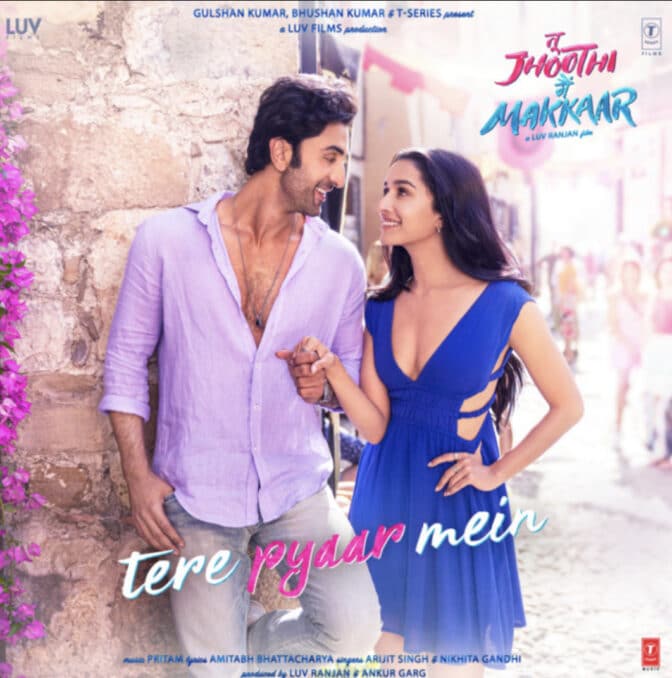 It's possible that the song's video was shot in some of Spain's most breathtaking spots. In the scene, Shraddha Kapoor smiles and responds to Ranbir's interest with equal astonishment as they pursue each other on a yacht past scenic town streets, stately homes, and beaches. They kiss and have several passionate moments as he sings about her beauty and undeniable appeal.
The song Tere Pyaar Mein, with lyrics by Amitabh Bhattacharya, is sung by Arijit Singh and Nikhita Gandhi. The composer Pritam is involved. Regarding the song, Pritam remarked, "Working with Amitabh and Arijit on a Ranbir Kapoor song is always great." The audience has always loved and valued our music every time we've worked together musically in the past.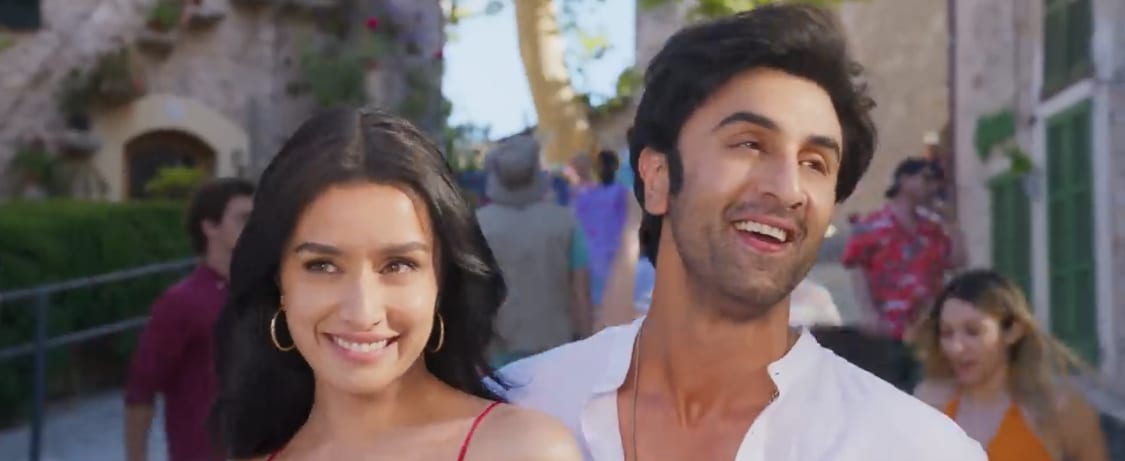 I'm hoping the audience appreciates "Tere Pyaar Mein," our brand-new song, and that they continue to love us.
Coming soon: Ranbir Kapoor's next movie
The film Tu Jhoothi Main Makkaar is directed by Luv Ranjan, produced by Luv Ranjan and Ankur Garg, and presented by Gulshan Kumar and Bhushan Kumar of T-Series. On March 8, 2023, for Holi, it will be released in theaters around the world.
Luv Ranjan remarked, "Love is a hard subject, so why not have some fun while we attempt and unravel relationships in today's world?" at the screening for the movie's trailer. Shradha and Ranbir, a tremendously talented duo, and my excellent crew brought the universe and atmosphere of the movie to life.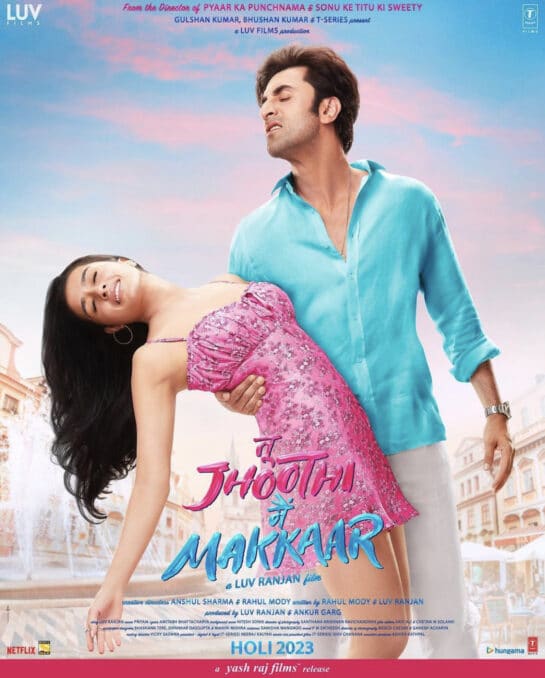 I said to Luv, "I really enjoyed your film and would want to work with you," adding, "Mujhe aapki film bahut pasand aayi." Ranbir discussed his involvement in the film. We met and discussed a number of ideas, even one that Luv was going to lead and that I and Ajay Sir were going to initiate. But Luv went on to explain the idea behind "Tu Jhoothi Main Makkaar." I found his idea to be incredibly comforting, caring, family-oriented, entertaining, etc. "I was quite delighted to be a part of it because only a small number of directors make such movies," the 40-year-old actor said.